As my belly has grown with this pregnancy I have definitely noticed my skin getting dry and itchy. I know it is a common ailment for pregnant mamas but not a fun one. I need to note quickly that I am very sensitive to scents. Certain smells trigger migraines for me I I have to be careful with the lotions I use. I will be describing the smell of the products to help anyone who is might have the same issue as well as the product performance.
I was so happy to find my review items on my porch around the same time that

I was feeling the need for an extra moisturizing lotion to sooth my belly. I opened the package and immediately slathered my baby bump with the Original Shea Body Butter. It has a deep nutty fragrance and it is very thick (as body butter should be). I have continued to use it day and night these past few weeks and I am happy to report that my belly is staying moisturized and I do not have that annoying itchy feeling.
I also received the Coconut Lime Sugar Scrub, Almond and Honey Lotion and Amazon Pequi Body Wash. I really like the sweet almond honey scent of the lotion. It is not overpowering and smells super yummy. The lotion is a much lighter formula than the body butter so it is great to use on arms and legs. For me the body butter is too thick to use all over my body, but great to use on areas that need extra moisture such as hands, feet, elbows, and pregnant bellies. 🙂
I am new to sugar scrubs so I do not have a lot to compare the Coconut Lime Sugar Scrub to, but I really like how it gently exfoliates when I use it. The smell reminds me of summer with the scent of coconut and a touch of lime. It leaves my skin feeling soft and smooth. Tree Hut has included Shea butter as well as other natural oils to moisturize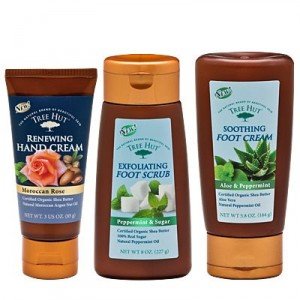 the skin while it exfoliates. I have to say that I am getting a little addicted to the sugar scrub.
The light fresh scent of the Amazon Pequi Body Wash is great to wake you up in the morning. It has a slight floral smell but very clean and fresh. As with the other Tree Hut products the body wash is also infused with moisturizing ingredients so that it does not dry out the skin.
I have really enjoyed using my body care items and I fully recommend them to our readers.
BUY IT:

You can get your hands on Tree Hut products through many local retailers such as Target, Ulta, Walmart, Kroger, Fred Meyer, and Harmon. You can also order online through .
WIN IT:

One lucky YGTB fan will win a gift pack of the same 4 products I reviewed! Enter Below.




Good Luck! Thank you for entering our giveaways!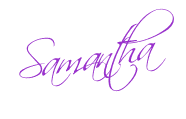 Thank you to Tree Hut for the review items and for sponsoring this great giveaway! All opinions are my own and and 100% honest!