Giveaway Time!
Okay everyone, we have got quite the amazing giveaway for you today! I know there are many of you out there who absolutely love to play games with your family or friends. I am a HUGE gamer, but I mean gaming as in board games, group games, and card games. I love them! It's one of the things my fiance and I do most nights. This past Thanksgiving I played games for hours with all of my extended family and I learned about a game called . This card game was such a cool concept of gaining and protecting assets and I loved it! I found out that there are 3 other games from the same creator, who is known as "Grandpa Beck." Long story short, I contacted Grandpa Beck and now we have a great review and fun giveaway for everyone. Now this giveaway is a bit different as we are giving away SEVERAL groups of . So go through the same process as always and maybe you'll win some. And be sure to check out his website and write an Amazon review as well.
Amazon code (golden) will yield a 20% discount
at checkout for Grandpa Beck's Games. There's no limit to the number you can order but it's valid for one purchase per customer.
Twitter:
Instagram.com:
Facebook.com/
What are the Grandpa Beck Games?
Brent Beck is the "CEG" of Grandpa Beck's Games, or the "Chief Executive Grandpa" in other words. His wife Tauni and him have five kids between the ages of 23 and 33. All of his kids are married and the older three are married with kids (9 grandkids so far). This growing family has always loved games so it's no surprise they created some of their own.
"In our low-income years buying a new game once in a while and playing it with family and friends was a great source of family and friend entertainment. It was a great value. We still have some of those games.
Though we played many kinds of games, card games were always favorites."
"When my oldest daughter got married about 13 years ago her husband's uncle Jack taught them two old card games that were played with regular face cards. The first game we learned from his was our Golf game. We had lots of fun with it but I always thought that it would be much more fun if the cards had a golf theme and were scored at face value, instead of assigned values you had to remember with face cards. It took us a number of years to go from that thought to the first version of that game. We adjusted the rules and created a unique mix of card quantities of each type of card to optimize the game. So, the game began with an old, generic favorite, and become a new unique family favorite."
Their games stem from favorites in the past that they've improved and made for all to enjoy. Their games can be bought on their and on and the reviews are awesome. I have personally played the games and I loved them. Just playing the first game (Cover Your Assets), my fiance and I were like, "we need to get this game!"
Grandpa Beck says, "even more than [the reviews], we hear from many families that tell us how their family relationships have been strengthened through our games being played in their homes. That is the best part of what we are doing; helping people to have better relationships….Our games are unique in that they are wildly popular with very young children, teens, young adults, adults, and seniors. It's hard to imagine that wide of a range of attraction," but people of all ages can enjoy these games.
This fun family has more games in the works so we look forward to what will come in the future.
Some of the games we are featuring in this giveaway are: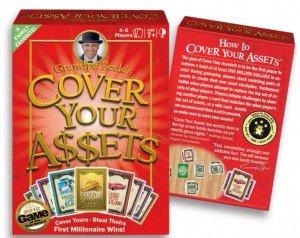 "The goal of Cover Your Assets is to be the first player to achieve a total of at least One Million Dollars in assets! During gameplay, players stack matching pairs of assets to create their own asset stockpiles." Other players of the game can steal your assets so you have to gain more assets quickly in order to protect the ones you already have. One minute you could be on top, and the next you could lose all you have if you're not careful. This game involves assets such as money, coins, collectable cards, cars, jewelry, and many more.

"An exciting card game where every hand can be a winning hand… if you play your cards right! With a 'Yo Ho Ho,' players simultaneously bid how many tricks they will win. Scheme to make sure you win exactly how many you bid." In this game anyone can be a winner; you just got to be smart about how you play. I've seen many versions of this game played with simple face cards, but this one is the first I've seen that has actually been packaged and made even better than just face cards.

"A fast-paced hand-elimination game with many unique twists. The pile in the center of the table is your dogs' home! You can play a dog card if it matches the color, number or breed of the top card. The Mutt, Flea, Fire Hydrant, Dog House, and Pedigree cards are wild cards with special consequences." If you go to grandpabecksgames.com, you'll see that this game won the 2015 Creative Child Awards "Game of the Year." All of his games have won awards. So you know they're good!
Grandpa Beck also has his own game that is so popular, it's currently on back order. You can still order it through Amazon.com though.
We took this information from the website, but go check it out for yourself! And go order some on Amazon. There's a reason we wanted these games because they're fun and you can continually get better at them as you develop strategy and skill. We hope you enter the giveaway and that many of you are winners!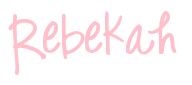 *The statements and opinions featured in this post are 100% my own. These are quality products and we know you'll think so too.