My sister-in-law had a wreath like this she had made and when I asked her how she did it I was surprised at how easy she said it was to make because it turned out so cute!  This is super simple and will only take you about 30 minutes to throw together so if you need an extra Halloween decoration for your spooky Halloween party or just for fun give this wreath a try.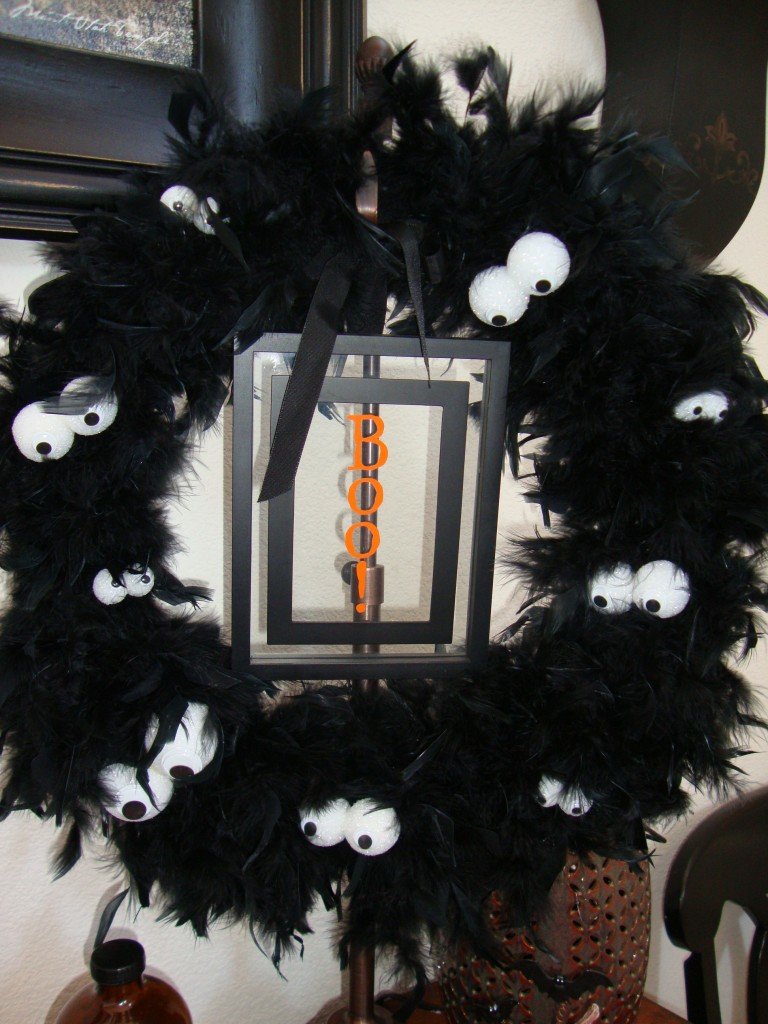 You will need to get a few things at the craft store:
2 Black Feather Boas (Mine were 2 years each at Hobby Lobby and I used their 40% off coupon so they were only less than $5 a piece)
1 18 inch metal floral wreath (I found mine for $3 at Walmart)
(1) package of multi-sized wiggly eyes
(2) packages of multi-sized Styrofoam balls
Hot glue gun and glue slicks
First, tie on one end of the boa (there it a little piece of fabric on each end of the boa) to the metal wreath.  Wrap the boa around the wreath to cover the metal.  Tie the end to secure the boa in place.  Repeat with the second boa.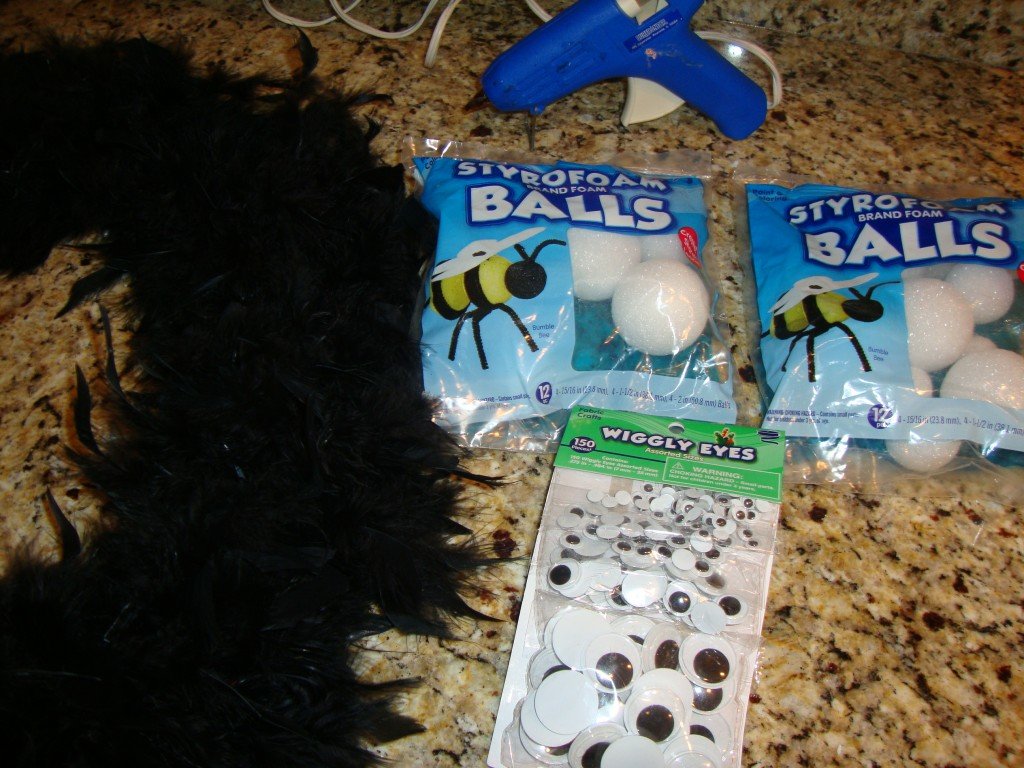 Now that the weath is copletely covered in feathers, it is timet o make the eyeballs.  I found that assembaling the full eeball before glueing it onto the weath worked best.  Glue two styrofoam balls together with hot glue.  Add teh wiggley eyes to the frint of the balls.  now that the eyeball is complete add a generous amount of hot glue to teh back of teh eye ball and attach to the wreath.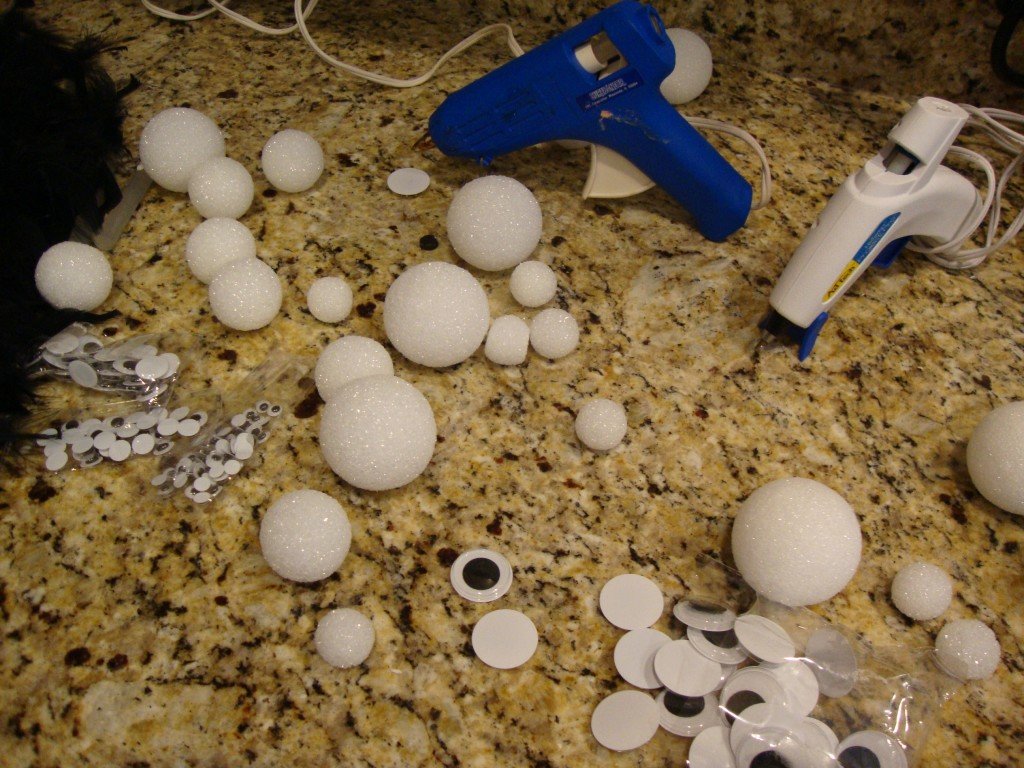 Repeat making eyeballs of different sizes until you have enough to glue around your wreath.  I tried to nestle the eyeballs into the feathers a little so that they were slightly covered by feathers to really give the eyes spooky look of peeking out of the feathers at you.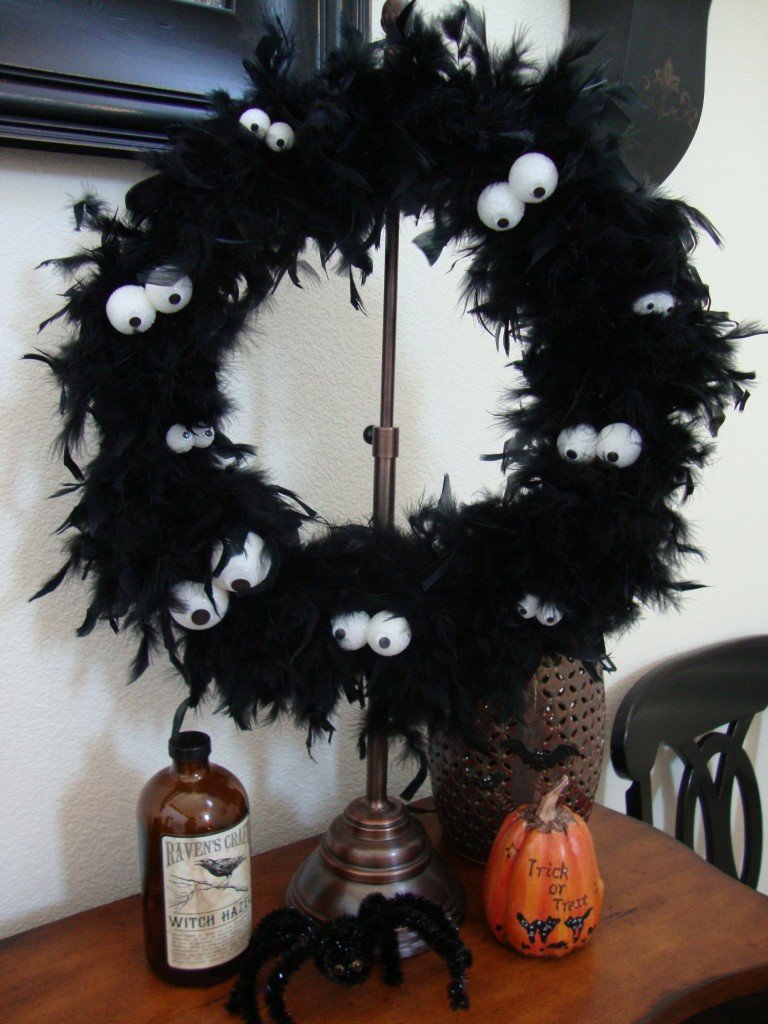 You can finish off this wreath with a BOO! sign in the middle like mine or leave it as is.  Happy Halloween!!
If you like this tutorial Pin it for later and be sure to  follow us on Facebook for more gems.  😉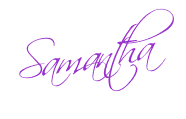 This post was not compensated in any.  Enjoy!