We have been trying to simplify our life over the past few months. We have been purging unused items from closets, toy bins and the garage. We have been cutting back on the extracurricular activities everyone participates in and I have been trying to simplify our morning routine to help the day start out a little more peaceful.

In all honesty mornings used to be filled with rushing, tears and downright chaos. I knew we had to make some big changes and fast.
The first change we made was for everyone to get up 30 minutes earlier. It is amazing how half an hour can change the whole day. I feel like we can get things done calmly without the tears and frustration simply because we have a little more time before we have to head out the door.
The second change we made was to figure out what tasks could be completed the day before to ease the morning routine. My kids make their own lunches every day (yes, every day!) so we started to prepare lunches the night before instead of trying to cram in making a lunch between eating breakfast and finding shoes. In addition to lunches, I started making sure any schoolwork, library books and/or projects were packed up in backpacks the night before so we didn't have to go searching for lost homework 2 minutes before we needed to be at school.

The third change we made was to simplify breakfast so that the kids could get their own food, eat and clean up without needing a parent to help them. The kids have access to great simple breakfast food including my favorite . I want to fill their bellies with food that will help them be strong and have lots of brain power and I feel good that they are getting 20% of their daily calcium in before them leave for school with Yoplait. They have a great selection to choose from at my local (another way I have found I can simplify my life and to-do list with one-stop-shopping, but that is for another post). We love all of the varieties Yoplait offers. I think our next fridge pack will have to be Strawberry and Peach.
I would love to hear how you have simplified your morning routine or just life in general. Leave me a comment below with your life simplification tips. Thanks!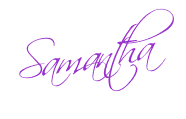 This post is written by me on behalf of General Mills. All opinions are entirely my own. This shop has been compensated by Acorn Influence, Inc. and its advertiser. All opinions are mine alone.