Almost two years ago I reviewed an Aurorae Yoga Synergy Yoga Mat/Towel. I practice yoga a few times a week and am so in love with my Synergy Mat. When Aurorae reached out to me a couple months ago asking if I was interested in reviewing more of their products it felt like Christmas was coming early! I have come to expect quality from
Aurorae
and the new products were no exception!
I absolutely love candles but not all candles are created equal. I received the 3-Pack of 6.8oz Scented Soy Wax Meditation Candle Gift Set. This set included two lavender candles and one rose scented one. They are a cute set and I love that they are each individually boxed. These candled burned evenly and the scents are very luxurious. They thoroughly capture the intended scent. Each scent is intended to help you concentrate on a specific state of mind.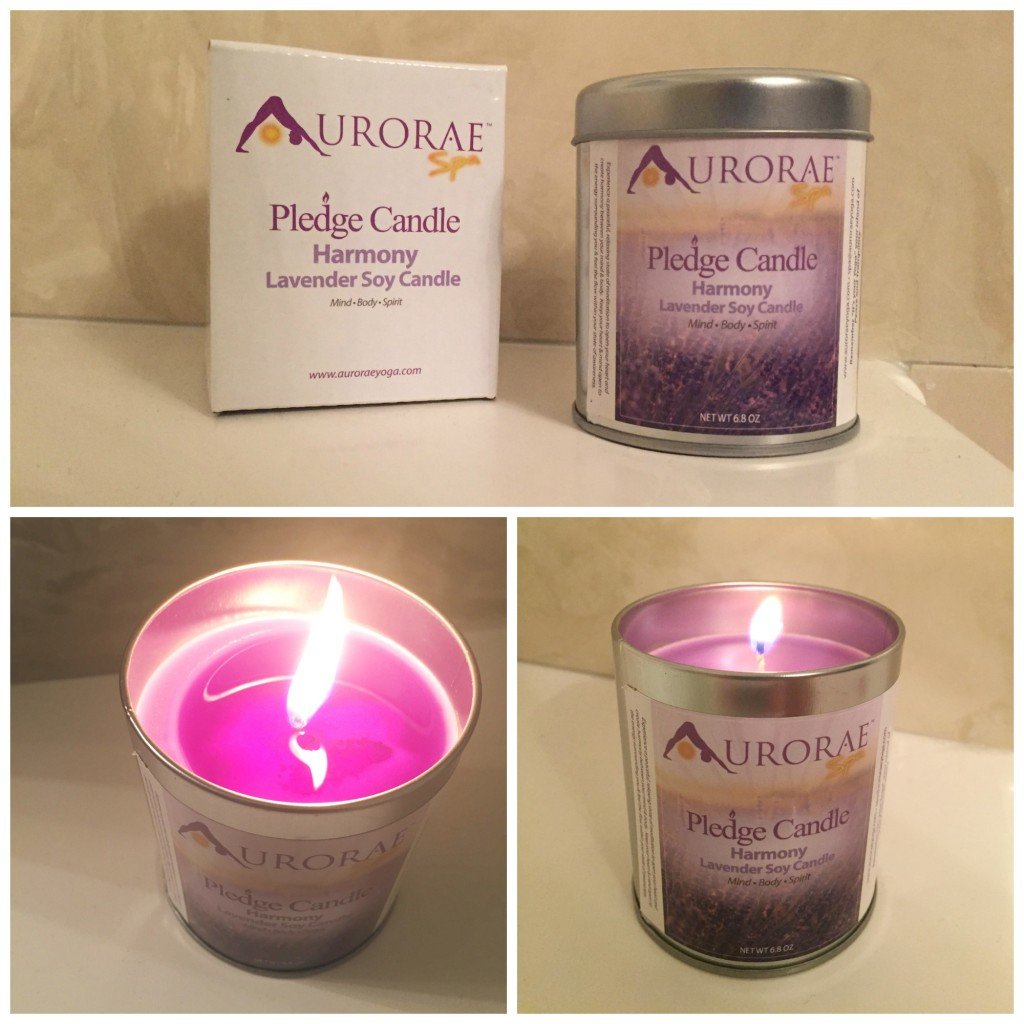 The lavender is by far my favorite. I love that the intention for this scent is harmony, which is something my home could use more of with two young kiddos. After a long day I really enjoy lighting the candle and relaxing for a few minutes. The rose is a strong floral scent that I personally am not as much of a fan of. The intention for that candle is patience, which I can always use more of though! They have another set which looks amazing. The scents are Chocolate, Cinnamon and Vanilla. You can also buy the candles individually in 6.8 oz. or 26 oz. sizes. These clean burning candles are available in fifteen different scents.
Aurorae also sent me a towel that is truly amazing! Their Sport and Swim Towel is hands down the best towel I have ever used. It is 32" x 68". At 5 ft. 9 in. the towel is only one inch shorter than I am! I hate the smell of wet towel and after using this extremely absorbent microfiber towel for several weeks I have to say it seems to be a thing of the past. You can lay this towel on top of your yoga mat to prevent slipping or you can use it for anything else you would use a towel for. Since I have a towel built into my Aurorae yoga mat I haven't needed to use it for that. It has been too cold to swim as well so I have been using it as my shower towel.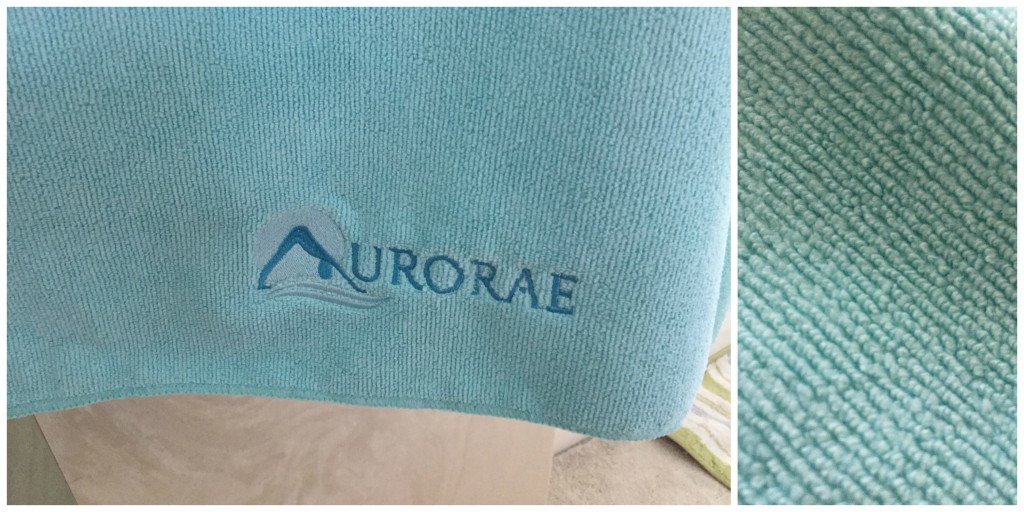 As an experiment I used my old towel one day and checked to see how much moisture it retained and compared that to the amount of moisture left on my Aurorae towel and I could not believe the difference! It dries faster, isn't wet to the touch after being used and basically, it's fabulous. My husband was so curious about it he tried it out and has claimed it as his own. Looks like I will need to order a new one for me! The Aurorae Swim and Sport Towel is available in nine colors.
Aurorae Yoga has many fabulous product from sandals to candles and much more in-between!
BUY:

You can purchase Aurorae Yoga products on their website or through Amazon.
WIN:

One lucky YGTB reader will win their own Swim and Sport Towel from Aurorae Yoga. Enter below for your chance to win!
Good luck! Thank you for entering our giveaways!

Special thanks to Aurorae Yoga for the product to review and for sponsoring this great giveaway!
All of my opinions are my own and are 100% honest.