I believe that fresh fruits and veggies are best, but at our house the fresh produce seems to spoil quickly and I end up wasting money. Not to mention that it is expensive to buy organic clean produce. Well,
what if a product came along comprised of just raw, clean, organic, fruits and vegetables that would last 300 times longer than fresh produce and take up about 1/10 of the space in the fridge?

______________________________________________________________
Introducing Blendfresh by Blendtec…second best to fresh!
Do you want to make healthy changes to your diet by adding real food that is nutrient dense?
Now that the recommended intake of fruits & veggies is 9 servings per day, are you challenged to get it all in?
Wouldn't it be great to slide extra nutrition in your baby's or child's (or spouse's!!!) meal without them noticing?

Having a convenient way to give my family the nutrition they need with real food in a simple and convenient form is what sold me on Blendfresh. Let me share with you some of the impressive details: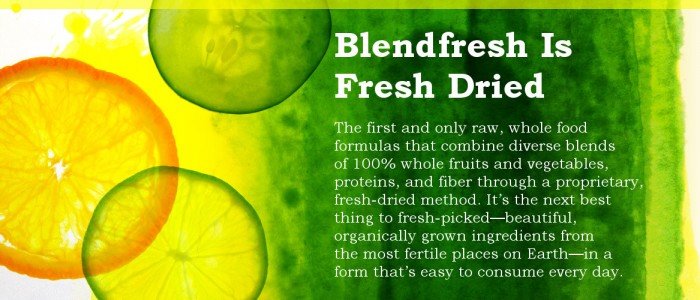 • Blendfresh is a fresh-dried powder, not freeze-dried, so the fruits & vegetables retain their pure nutritional potency, color, and flavor. The process is patent pending.
• Blendfresh is raw. Only the water has been removed from the fruits & vegetables at a low temperature so the foods retain their vitamin, mineral, enzyme, phytonutrient, carbohydrate, protein, fat and fiber benefits.
• Blendfresh is
organic and non-GMO
, so it is clean: no pesticides or other nasty, toxic chemicals! It is
kosher
too!
• Blendfresh is made from 100% whole fruits & vegetables so it is nutrient dense. That's why Blendfresh is WADC Olympic Athlete approved!
• Blendfresh is produced by Blendtec, a proven, reputable, and successful company with 38 years of experience. Blendfresh is positioned to soar for generations to come!
• Blendfresh powders have infinite uses. Add them to smoothies, juices, pasta sauce, salsas, frozen fruit ice creams, baby food, pet food, dips, applesauce, or whatever you can imagine.

These are our four fruit and veggie color powder products…
1. 12 Purple Fruits & Veggies: purple beet, purple cabbage, concord grape, whole acai berry, blackberry, blueberry, plum, purple carrot, black currant, eggplant, black raspberry, passion fruit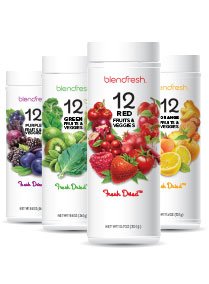 2. 12 Green Fruits & Veggies: green pea, apple pulp, whole broccoli, spinach juice concentrate, kale juice concentrate, kiwi, asparagus, collards, lime, romaine, Brussels sprouts, chard
3. 12 Red Fruits & Veggies: strawberry, raspberry, tomato, cranberry, elderberry, beet, acerola cherry, pomegranate, rhubarb, bell pepper, rose hips, red currant
4. 12 Yellow Fruits & Veggies:
carrot, butternut squash, sweet potato, whole mango, pineapple, pumpkin, apricot, peach, banana, bella pepper, lemon, orange
I never have THIS MUCH VARIETY on hand at any given time. Do you? These four products represent 48 different fruits & veggies!
One tablespoon of Blendfresh color powder has 1700 phytonutrients. A typical apple contains 150 phytonutrients so you are getting 14 times the potent concentration of fresh produce and from 12 different whole food fruits and vegetables!
With no fillers, artificial preservatives, or additives, this is clean, wholesome food grown in America. The powders are entirely vegan (plant-based), nut free, dairy free, soy free, naturally gluten-free, and arrive in fully recyclable packaging!
There are three more amazing products in the new Blendfresh line: 15 Seeds & Sprouts for Fiber, 8 Whole Food Plant Proteins, and 7 Whole Food Pre & Pro Biotics. Read more about them HERE.

Eating Healthy Has Never Been So Convenient or Affordable
and Save HUGE!



for an unheard of $10 lifetime membership and receive the full consultant discount on all Blendfresh products and enjoy subscription benefits. You also have the option to purchase a NEW Blendtec blender at a deep discount – as low as $199. It is the best thing you can do for you and your family!
and change lives–literally!

Improve, enhance, and maintain your & your family's health and do the same for others with the addition of Blendfresh products. For a minimal $35 annual fee+$69 in Blendfresh food you can get started earning commissions from our unique and generous compensation plan that pays out weekly and monthly!
• Blendfresh uses a personal word-of mouth-advertising business model with many avenues to earn income as you share the products and build a team. Plus, you will be joining the fastest growing team in the company with the most support and training for our consultants!
•You will receive your own personalized website for your customers and clients to shop from that is directly liked to your business.
•You will be a pioneer (Blendfresh just recently launched July 11, 2014) in a company positioned to soar. Blendfresh is owned by Blendtec, a proven, reputable, and successful company with 38 years of experience. We have the support and infrastructure for immediate global growth and the financial backing that gives us reassuring stability against the economy. Partner with a winner!

Feel free to contact me via email with any questions Samantha@EatHealthyEveryDay.com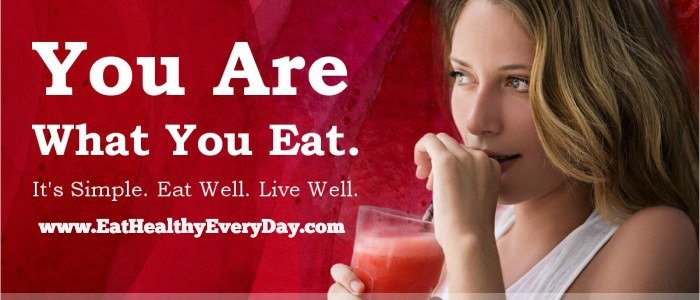 At this time Blendfresh is open only to USA residents. Soon it will open up to Canada, Mexico, and Europe. and keep my consultant number #1039 handy so that as soon as the market expands, you can be the first in your country to sign up with Blendfresh!
Additional Resources:
• Product Labels and Nutritional Information
•
•
•
• – see how Blendtec high-speed blenders are superior!
•
Blendfresh Distributor Information
•
•
•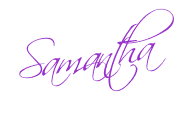 I believe in doing business with honesty and integrity. Just in case it was not clear from the above information…I am a founding consultant with Blendfresh (ID #1039) and I do receive a commission on the sales of Blendfresh products placed through this website. I also receive a commission from those that sign up as consultants on my team. I have not and never will promote a product or service I do not believe in. Blendfresh is a company and product I proudly stand behind 100%!
As the owner of this website, I do accept forms of cash advertising, or sponsorship. There might also be paid topic insertions. I will and do accept and keep free products, services, travel, event tickets, and other forms of compensation from companies and organizations. The compensation received will never influence the content, topics or posts made in this website. – See more at: http://clueconsultingllc.net/blog/disclosure/#sthash.orjHfV4I.dpuf