I really enjoy exercising but I get frustrated having to carry my phone, keys, ID and other essentials around with me. In the past I have tried several options but none of them really worked for me. When I heard about I was very excited to have the opportunity to try it. Armpocket was actually developed by a team of athletes who wanted to find a solution to a problem. They needed to find a way to be able to carry the essentials with them on a run or at they gym but didn't want to be weighed down or have them get in the way.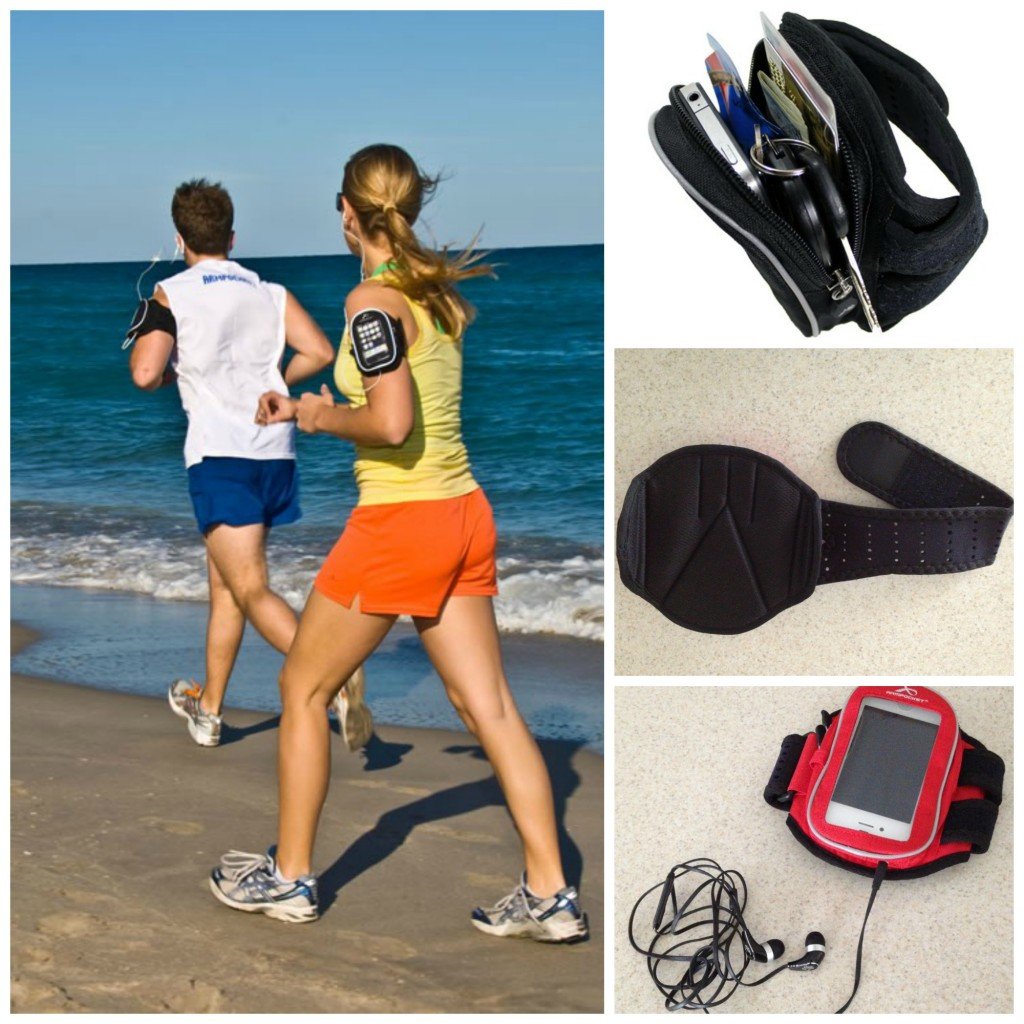 Armpocket features touch window control, headphone port, no slip memory foam and a comfortable vented strap. I have tried other arm devices in the past that would slip and it was always so frustrating. I also couldn't control my device through the screen. Armpocket is wonderfully designed with these issues in mind. I also love that they are water resistant and machine washable not to mention that they are made from bamboo and recycled products!

They offer the Armpocket in several different models for Blackberry, iPhone, Samsung Galaxy Note 2, and other smartphones. They also make accommodations for cases including Otterbox style cases. I went with the Armpocket Sport i-20 in Red for my iPhone 4s. Each style is offered in a variety of colors with different strap lengths. The Armpocket Sport i-20 claims to be spacious and able to hold your smartphone, keys, cash, credit cards, tissues, energy gels and more. I have a slim Speck case on my phone and it fit perfectly. I doubt any bulkier case would have fit in this model but they do offer other styles for larger phones and cases.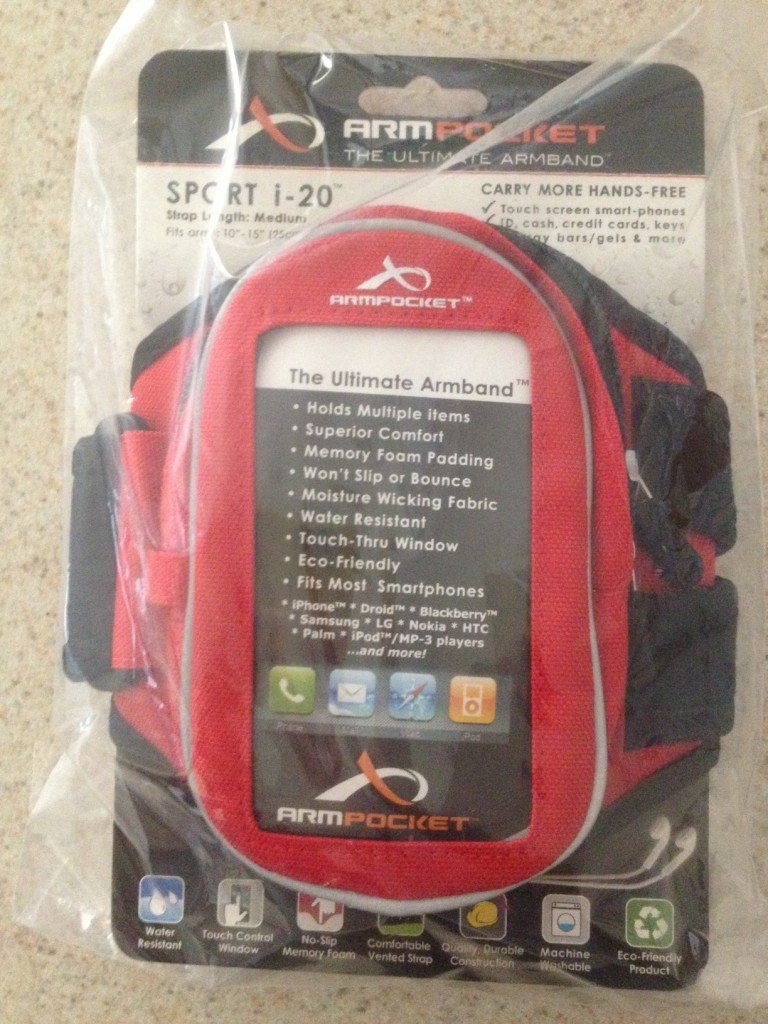 I really like that there's an elastic strap that holds the phone in place while still offering room for other things in the compartment. The Armpocket i-20 also has slots for two ID's or credit cards. With my phone and cards in place the empty space in the Armpocket i-20 is about the size of my iPhone 4s including its case.My keys certainly wouldn't fit but my husband's would. I could always only put in the essential keys. The amount of storage that it offers is perfect for a run or trip to the gym. I loved being hands free and was also impressed that it didn't slip off my arm as I ran. It did take some getting used to exercising with something strapped to my arm but that only took a couple workouts before it felt really natural and the convenience is amazing!
My Armpocket i-20 is wonderful! It is appropriately priced at $19.99 and offers the perfect amount of storage for the essentials.
FOLLOW:

You can connect with Armpocket on .
BUY:

You can buy your own Armpocket directly from their or at one of the many that sell Armpocket.
WIN:

One Lucky YGTB reader will have the chance to win the Armpocket in the style and color of their choice! Enter below for your chance to win.



Good luck! Thank you for entering our giveaways!

Special thanks to Armpocket for the review products and sponsoring this great giveaway!
All of my opinions are my own and are 100% honest.