Picking out shoes for your toddler can be tough work. As a mom, I want my toddler to have comfortable high quality shoes. However my toddler seems more concerned with design and whether or not she likes a pair of shoes. Thankfully I have found a great solution to all of my toddler shoe problems with

Zooligans is a high quality line of shoes that feature fun zoo animals in a variety of unique styles that are perfect for all seasons. A few months back I was lucky enough to get to try out a pair of Zooligans with my youngest daughter, Adeline. Not only did she love them but I did too because they were such nice shoes.
Tips to Pick Out Great Toddler Shoes
Look for High Quality Shoes
One of the things that I really appreciate about Zooligans is their quality. You can tell when you are holding them and looking at them that they are higher in quality than many traditional shoes that you might purchase for your child.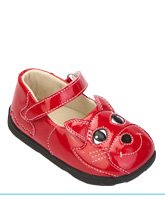 Look for Shoes That are Fun
Another thing that is great about Zooligans is their fun and creative designs. I personally love the Kat the Kitty and Deano the Dino styles for girls and boys. Adeline lives in her "kitty" shoes and I really can not imagine what I am going to do when she outgrows them.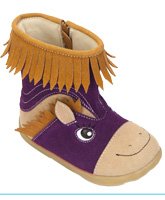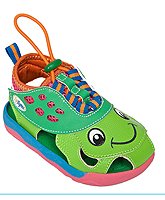 Look for Shoes That are Season Appropriate
I always want to find shoes for my daughter that are right for the season. It never fails that if she has a pair of shoes around that are not for the right season that she ends up wanting to wear them all of the time. So I love that you can pick up a pair of Paloma the Pony boots for winter or a pair of Fish Flex for summer. This makes it easy to always find a great pair of shoes that are going to fit with the weather outside.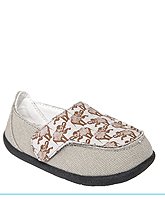 Look for Shoes You Can Love Too
Finally when you are looking at shoes consider looking for shoes that you are going to love. Personally I am obsessed with the new ZooPop line of shoes that feature just a pop of zoo animal material without being too much. These are still fun but they are appropriate for older preschoolers and even grade school aged children. They are fun and whimsical while being just a little bit more grown up.
We all have the things that we love most in life and one of mine is shoes. I am obsessed with finding the best shoes for my children and Zooligans are one brand that I hope we are never without in our shoe box.