My little L has been a huge fan of the Disney show Sofia the First since the premier. I think partly because Sofia is always wearing purple (my love-bugs favorite color) and partly because she just loves the character Sofia!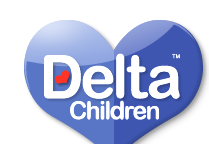 I was happy to find a super cute 'Sofia' bed on the Delta Children's website to review. I knew that this bed would be a big hit with my little sweetheart. We actually lost part of the hardware to my daughter's toddler bed in our last move so I knew we needed to get her a new bed soon, but I had a hard time finding one that she would really like. We were not ready to upgrade to a full big girl bed so I opted for the toddler bed for at least another year.
When the bed arrived L's eyes lit up and she started dancing around. She knew she was getting her new bed and she told everyone. It is a month later and she is still telling people that she got a new bed and it is Sofia, weather we are in Target or at church. It is too cute to see how happy it makes her!
The bed was pretty simple to put together. My hand-man husband easily built the bed in about 10 minutes. I was worried that there would be some sharp metal pieces on the ends of the metal tubes, but all of the exposed tubes are covered with plastic caps so that your child will not get cut on them. I really like the built in guard rails to keep crazy sleepers from falling off the bed at night.

I was a little disappointed in the support system for the mattress. There is one metal bar that goes across the middle of the bed to support the mattress. I know that my kids are super rough on beds, and even though we have a 'no jumping on the bed' rule they still do. I feel like as soon as this bed gets jumped on by my 5 year old (that is built like an 8 year old) the bar will bend or break and the bed will be done for. It has been fine so far so maybe I have nothing to worry about. (I will keep you posted if any big issues arise.)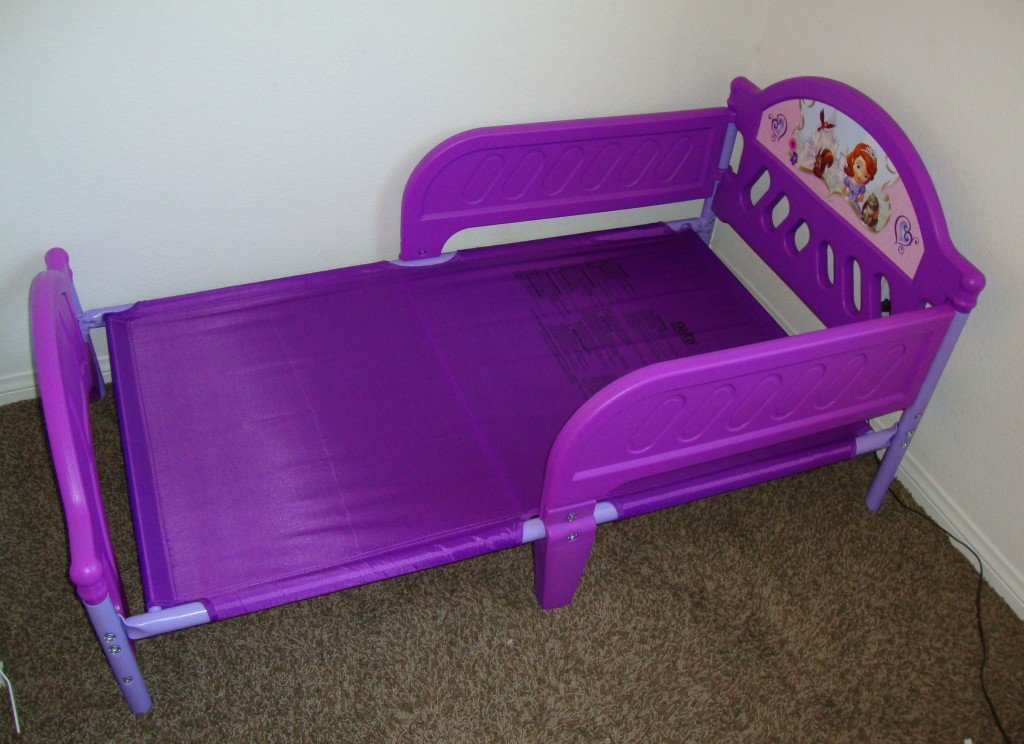 I guess the bottom line is to realize that you are buying the bed for the characters on them and they are not meant to last your child for the next 15 years, but hopefully it will last for at least the next year before she grows out of it.
I do think this bed has been a great incentive for my daughter to stay in her room to sleep for the night,and if buying a fun character novelty bed is what it takes to get her to learn to stay in her own bed so be it. 🙂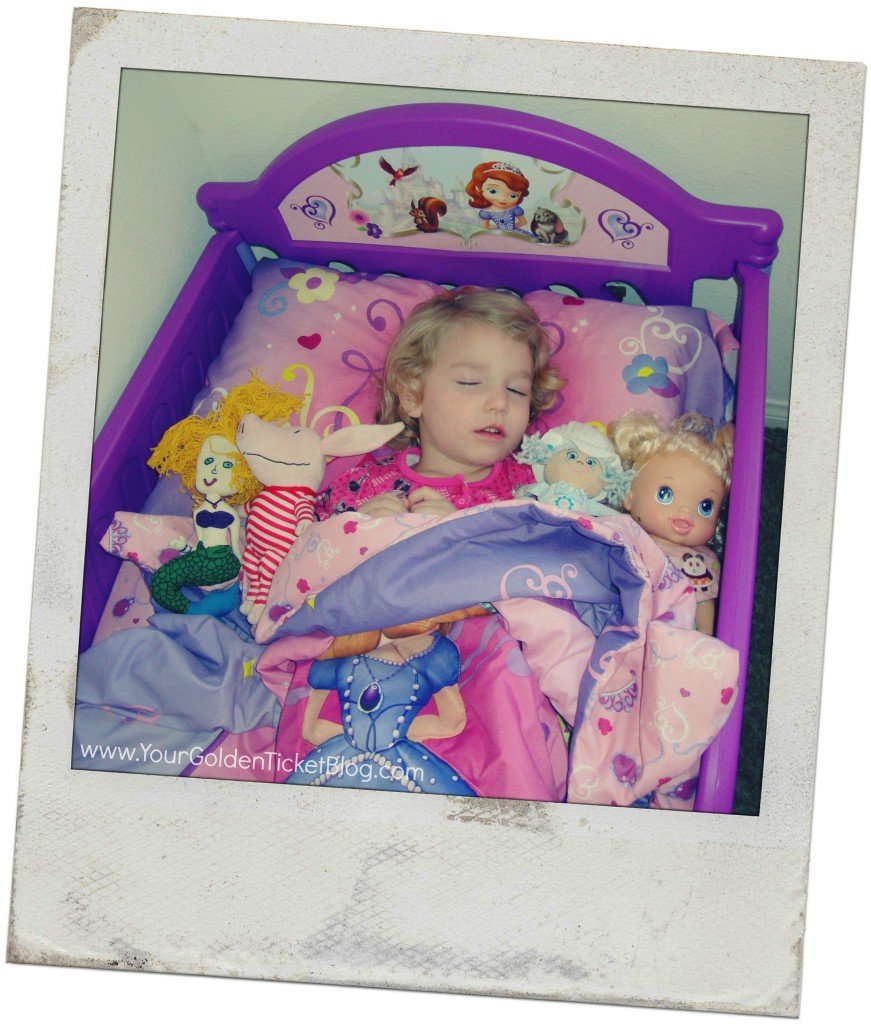 Connect:

You can connect with Delta Children on and .
Buy:

To buy your own adorable Disney character bed just visit to see everything they have to offer.

Thank you to Delta Children for sending the toddler bed for review. All opinions are my own and 100% honest!