Albert Einstein once said "Imagination is everything. It is the preview of life's coming attractions." Is it just me, or does it seem like in today's world, children are too easily distracted with mindless entertainment from TV, ipads, and computers?? When I was a little girl I remember spending hours putting on little puppet shows for whoever was willing to watch. I could not wait to encourage a little childhood imagination for my own children with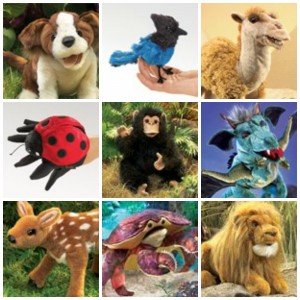 The founder of Folkmanis Puppets (Judy Folkmanis) built her company from puppets she made for her own kids. Now, nearly 35 years later Folkmanis has grown into an award-winning company, known worldwide for their innovative, specialty puppets. Furthermore, Judy still runs this company with her husband Atis, who is a Ph.D. It is great to see a family owned and operated company thriving!
I was able to review these amazing hand puppets and could not have been more impressed with the quality and attention to detail these puppets have! First of all, the fur is soft and so cuddly. My favorite one is probably the octopus. I love the colorful fabric and attention to detail. My kids love just holding the puppets and playing with them as stuffed animals. In fact, my daughter still sleeps with the pink pig puppet!
As for the detail, Folkmanis spares no expense from the complexity of the design to the marble in the eyes. The lining inside the puppet is also very durable. These puppets cannot be machine-washed but can be spot cleaned with soap and water. For the longer haired puppets it is also good to brush out their fur every once and a while.
Another aspect I loved about these puppets is that each one comes with their own customized tag, which teaches you how to use your puppet, and then gives a great informational synopsis of that particular animal. So not only are your kids exploring their creative, imaginative side, but they are also learning at the same time! Can't beat that. I love to sneak in a little learning whenever I can….

Folkmanis offers so many different kinds of puppets it can be a little overwhelming! They have hand puppets, finger puppets, character puppets, and ever stage puppets. Their prices range from about $15-40, depending on the complexity of the puppet. These puppets would be great gifts for teachers, preschools, or nursery. I know my children love these puppets, go check them out and see for yourself!
BUY: You can purchase your own Folkmanis puppets directly from their .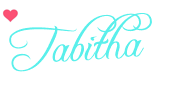 Special thanks to Folkmanis Puppets for the products to review!
All of my opinions are my own and are 100% honest.
Disclaimer: The products in this review were provided to me free of cost for the purpose of conducting this review. All opinions expressed in this review are my own are not influenced by monetary compensation.