Can you imagine cleaning your body with just water and a cloth? I know I would never have imagined it was possible until I was introduced to Norwex and their Body Cloths.

I was sent a 3 pack of the Body Cloths to review in the vintage colors, and I have to say I was quite skeptical that I could really clean my body without soap, but I was willing to try it out. I have loved the other Norwex product I have tried before because they are so soft and super absorbent, but the big WOW factor for me is that Norwex has a microsilver thread woven into the cloths making them antibacterial! They self-sanitize as they dry so I am able to cut down on laundry. In turn, I create less waste for landfills, and I am saving money all the while. Pretty crazy that one little cloth can have that big of an impact, but it does!
I have really loved using my Body Cloths in the shower in place of a luffa and body wash. The clothes have a slight exfoliation to them so they leave your body feeling soft and smooth. Because they do exfoliate they have been perfect for scrubbing my baby's tiny head to make sure she did not get cradle cap on her sweet scalp.

The exfoliation is great on my body but it did find that it was a little too much for my face to handle
every
day. I use a scrub for my face to exfoliate once or twice a week so I would use the regular Body cloth in place of that exfoliation. If you find yourself with sensitive/semi-sensitive skin also then you will want to check out the Makeup Removal Cloths. They also come in a three pack but they do not exfoliate and are made for sensitive facial skin. I did not get to try these out, but I think that this would be the next step to switching over to no soap washing for me. I would use the Makeup Removal Cloths on a daily basis and then I would use the Body Cloths with the exfoliation once or twice a week.
The clothes are super simple to use! All you do is run them under warm water and ring them out a little and wash–easy! The more water you ring out the more exfoliating the cloth will be so I used the cloth very wet for my face, and a little more wringed out for my body. I always use a good moisturizer after I wash because I usually get that horrible tightening feeling from your skin getting overly dried out from soap, but I don't get that feeling when I wash with Norwex. My skin feels clean and soft enough that I could probably skip the lotion now.
Body Cloth Pack Details:

Antibacterial Microfiber with a 2 Year Warranty
Removes Makeup, Dirt, Oils, and Dead Skin with Only Water
No Need for Chemicals or Soap to Clean Effectively
Colors: Beige, Taupe, and Grey(Vintage Pack)
12 inches x 12 inches
Buy:

You can shop for your own on Amy's website and be sure to check out all of the other great products Norwex offers.
Win:

One lucky fan will win a Norwex Body Cloth set just like the one I reviewed above! Enter below to win.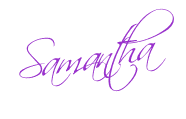 Special thanks to Amy Fullmer an independent Representative with Norwex for sending the Body Cloth pack to review and for sponsoring this great giveaway!
All of my opinions are my own and are 100% honest.