Every year there is at least one person on my list that I stress over when buying gifts. I know you all feel my pain. What do you get for the person that has everything? Well, now that I have been able to review the Norwex Latte Bath Set, I have figured out the perfect gift for those hard-to-buy-for people on my list…Norwex towels! After taking a few weeks to review these gems I can tell you that these towels are a great gift that anyone on your list will love!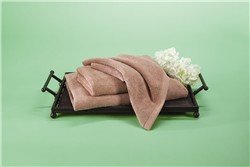 For the past few years I have been tending to buy more practical gifts, and the great thing about these Norwex towels is that they are very practical, but they are also quite luxurious too. These are not ordinary towels you can pick up at your local super-center. Norwex towels are unique because silver thread is woven in them to make them anti-bacterial. That's right as they dry the silver kills bacteria and germs and leaves the towel sanitized. What does that mean for me? Most importantly–less laundry! Because of the anti-bacterial nature of the towels I only really need to wash them about every three weeks. That is really good news for me since laundry with 4 kids and 2 adults can get out of control sometimes. To check out more about the science of these innovative check out Amy's website.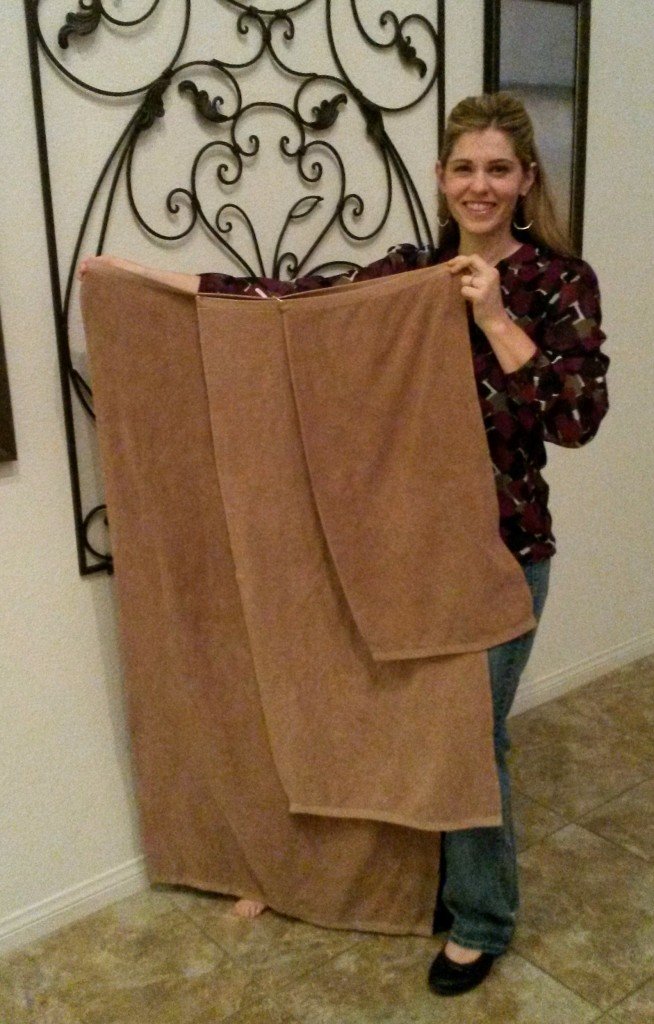 They are much thinner than any other towel I have used before and at first I was not completely sure that I would like them, but these "thin" towels are better at drying me than any of my other fluffy towels.
They almost tend to stick to your skin because they are so absorbent.
The microfiber fabric means that the towels do not have to be super thick to soak up a ton of water.
Plus, these towels dry within a matter of about 30 minutes.
Please reference the picture on the left showing the different towels in the set for anyone wondering what size they should order. The biggest towel pictured is the XL Bath Towel. It is the only size I would recommend for an adult to order. The middle towel is the Large Bath Towel and considered the standard towel size in Europe. (I think it is way too small to be my bath towel–sorry Europe.) I do think the large size makes a great towel for the powder room. It is great for drying hands and faces when the kids wash up for supper. The smallest towel is actually the hand towel size and I have preferred to use it in my kitchen as one of my hand towels.
The only drawback to the super microfiber towels is that they cannot be dried with dryer sheets or even put in a dryer that you have used dryer sheets in. They will get coated with wax ans loose their ability to absorb water. Well, I do use dryer sheets often so I have to purposely make a separate Norwex load of laundry so they do not get put in the dryer. I have goofed and dried one of the towels with dryer sheets. It definitely changed the towels absorbency, but thankfully Amy (the Norwex guru) told me to boiled mine in a pot of water with some laundry soap for 10 minutes and then let them sit for a few hours and it came out like new.
Norwex offers tons of different products for the family, and I especially love that they are environmentally friendly. No more need to clean with chemicals!
Buy:

You can shop for your own and check out all of their other products on Amy's website. The deadline for Christmas shipping is Monday December 16th so contact Amy soon with your order if you need it in time for Santa's big night!

Win:

One lucky fan will win the Norwex Household package! Enter below to win.

The Household package is all you need to clean 90% of your house with just water and the cloths!!! It contains 3 items; the envirocloth has fibers that are 1/200th the size of a human hair, so they are able to pick up everything from a surface. Hairspray, stains in your carpet, granite counters, walls, you name it! It also has microsilver in it so that the cloth self sanitizes. With the window cloth and just water you will never have a streak again on a window, mirror, stainless steel, or anything else you want shiny! Lastly, the dust mitt is truly amazing for dusting; you don't have any dust flying the air anymore when you dust! Use it wet for amazingly clean window screens!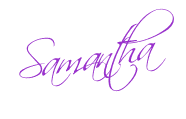 Special thanks to Amy Fullmer an independent Representative with Norwex for sending the products to review and for sponsoring this great giveaway!
All of my opinions are my own and are 100% honest.