Are you looking for a healthier alternative to all of the candy and sugar this Halloween? I know I love a good sugar rush, but Halloween is a little over the top for me and to be honest my kids too. They usually get so much candy we seem to have to ration it out for months, but this Halloween I am excited to be able to share a few tricks I have learned to limit the sugar intake in our house thanks to . These ideas can be for the kids, adults or both to keep everyone a little healthier this Halloween.

The package I received from Puritan's Pride included:
Sweetened Banana Chips
Dried Pineapple
Chocolate Soy Protein Isolate Powder
Roasted Unsalted Pumpkin Seeds
Organic Peppermint Tea
Tip #1 Keep healthy snacks around and available instead of candy and high sugar foods.
As you can see from the pictures my kids and I started to devour the pineapple, banana chips, and pumpkin seeds right out of the package. I think having healthy alternatives around instead of candy is the biggest tip for a low-sugar Halloween. If I don't buy it my family can't eat it right? So stick to your guns when you are at the grocery store and only buy the healthy items on your list, and when you do buy Halloween candy for a hide it so no one gets tempted before the big night.

Tip #2 Make a chocolate protein shake to fill you up so you are not tempted with chocolate bars.
My kids are used to having protein shakes throughout the day or as a healthy snack after school since we have been eating a higher protein diet, but seriously protein shakes are a great way to fill you up. If you are tempted by sweets or chocolate bars try having a Chocolate Protein shake to stay strong. I made a super delicious simple shake with almond/coconut milk as my base, a scoop of protein powder, a scoop of my greens from , and a sprinkle of cinnamon. Yummo!! I really like that this protein mixes quickly and smoothly with nut milk or any other base you put it with. The kids gave it a thumbs up too!

Tip #3 Use herbal teas to flavor your water to help you drink more water
I love the flavor of herbal tea and I really enjoy the energizing zip I get when I smell and drink peppermint tea. If you have a hard time drinking your daily amount of water try making a large batch of herbal tea on the stove and enjoying one cup hot and then keeping the rest in the fridge for a cool refreshing alternative to sodas. It works!
I hope that these simple tips help you as you are enjoying the holiday season this year. To make it a little easier to make healthier choices Puritans Pride is going to give away a prize package of all of the fun goodies I received to one of my lucky fans! Just enter below to win!
CONNECT:

You can connect with Puritans Pride on , , and .
BUY:

Now through November 30th enter for 10% off site wide–no restrictions. Free shipping on orders of $19.95 or more.
WIN:

One lucky fan will win a Puritans Prize package containing Sweetened Banana Chips, Dried Pineapple,Chocolate Soy Protein Isolate Powder , Roasted Unsalted Pumpkin Seeds, and Organic Peppermint Tea. Enter below!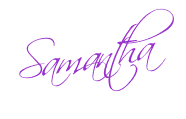 Thank you to Puritans Pride for the healthy snack package and for hosting this giveaway. All opinions are 100% my own and honest.