Peanut butter is one of my favorite foods! I love to get a big spoonful of peanut butter and eat it straight from the jar as an afternoon snack or midnight treat. Because of this crazy obsession for peanut butter I was super excited to try out the four fun flavors PB Crave offers.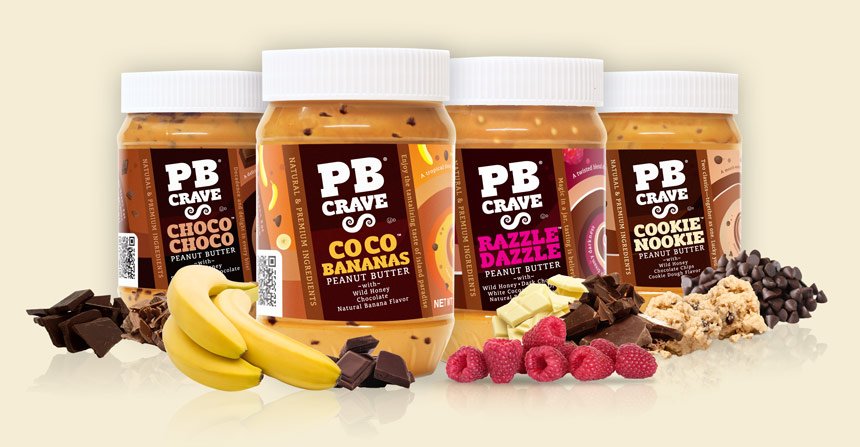 I was sent a variety pack with the four flavors PB Crave makes; CoCo Banana, Cookie Nookie, Razzle Dazzle, and Choco Choco. Each of the flavors is distinctly different and unique. Cookie Nookie was by far my all-time favorite! It is like a mix of chocolate chip cookie dough flavor and peanut butter—so yummy! I really enjoyed a scoop of Cookie Nookie sprinkled with mini chocolate chips as my midnight snack when I was pregnant–okay I still love it even now that baby D is three months old. It satisfies my sweet tooth while getting some protein at the same time.
The Coco Banana has a strong banana flavor. It is like eating a fresh banana and peanut butter sandwich–yum. My kids really enjoyed it. The Choco Choco taste like regular peanut butter with chocolate chunks mixed in. Chocolate and peanut butter is always a win! Choco Choco was very good spread on graham crackers or Ritz. In all honest I was not a fan of the Razzle Dazzle. I thought it sounded like one of the best flavors when I read the description of the raspberry flavoring with the white chocolate and dark chocolate, but the raspberry flavor was very artificial and overpowering. My kids even refused to eat the Razzle Dazzle unfortunately.
You will be happy to know that your local Walmart Super-center now carries all the flavors of PB Crave. This makes me very happy! Be warned that Cookie Nookie will probably be sold out. I have tried four Walmarts in our area and they have all been sold out of Cookie Nookie every time I go. The other flavors seem to be well stocked, but no Cookie Nookie. When I find a store that has some I might have to buy a whole case so I can have my stash for Cookie Nookie peanut butter emergencies. 😉
I really think that PB Crave has a unique and quality product. There are a lot of peanut butter companies out there that claim to offer something different, but PB Crave truly delivers.
Follow:

You can follow PB Crave on and to keep up to date on specials and packs.
Buy:

You can on their on their website or at your local Walmart Super-center. Yeah!
Win:

One lucky fan will win a PB Crave CoCo Banana Variety Pack! It will include 1 Jar of CoCo Banana, 1 Jar Cookie Nookie, and 1 Jar of Razzle Dazzle. Enter below to win.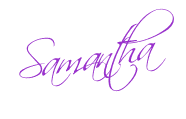 Thank you to PB Crave for sponsoring this review and giveaway! All opinions are my own and 100% honest!