I am a babywearer. I love being close to my tiny precious ones, and for the last eight years I have been wearing babies pretty much everywhere I go.
I have three older kids now that see me wearing their little sister and they have been asking me lately if they can carry her.
Even though I love that my kids want to activity wear their baby sister, it just isn't safe!
A great solution to this problem is the .
I was lucky enough to review three of the Mini toy carriers and make my older kids happy to be my testers.
I was so pleased when the Mini's arrived to see them all packaged nicely in a fun little mesh bag. (My kids have since used their mesh bags to hold all of their various treasures.) We opened the Boba Mini's up and the kids went to grab their dolls and stuffed animals to practice their baby-wearing skills. I had to help my younger daughter (3 years old) buckle the back and should straps, but the other kids (5 and 7) were able to put on their carriers without my help.

These toy carriers are made with the same great quality and attention to detail that my Boba is made with. There are pockets for the kids to hold a little treasure or toy and the buckles and straps are made just like the original carrier with thick straps and sturdy clips. I really love quality toys because you know they will last and that you are getting your money's worth. I can assure you that these little Mini's are very high quality with finishes just like the real deal.
The fabric options are great for girls and boys. My oldest daughter picked the same pattern Mini as my Boba so we are a matching pair. They all love having their babies close to them and it makes my heart happy to see them enjoy carrying their dolls around. One day they will be grown and hopefully this play time will remain with them and they will be just as excited to carry their own babies as they are now with their dolls.
Connect:

You can connect with Boba on , , and

.
Buy:

You can check out all of the great products offers on their website.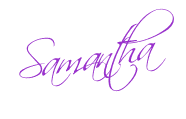 Thank you to Boba for the Minis to review! All opinions are my own and 100% honest!