Messy Marvin is the perfect solution for your little (or big) messy eater at the dinner table. These placemats are uniquely made specifically with a stain-resistant seal and in turn are ultra easy to clean. This is going to rock your mind but get this…Messy Marvin placemats DO NOT NEED TO BE WASHED! That's right! The messes can easily be wiped off. They are a must for both a logical and fashionable accessory for your kitchen table!

I am in LOVE with these placemats! The first thing that caught my eye was the adorable chevron pattern of the placemats. However, once I read more about the Messy Marvin product, I was so impressed I couldn't wait to try it out myself! They are made from polyester coated with water and stain repellant. The back of the placemats has lead-free PVC , to make sure your furniture is protected as well.

How to clean your placemats: for simple things, just WIPE OFF!! Tougher stains such as jelly or spaghetti sauce can be removed by rinsing the placemat with warm water and soap. The Messy Marvin placemats CAN be washed, but do not dry as it can disrupt the covering. I did try washing my placemats and they cleaned PERFECTLY!! And they air dried incredibly quickly and did not become wrinkled or disfigured at all! Did I mention I LOVE these??
Messy Marvin has so many other great products as well. Check out their awesome bibs, chair covers, couch covers, even drop mats for under a high chair or table.

Check out all of Messy Marvin's fabulous, fashionable products online . Also enter to win a set of 4 Messy Marvin Placemats of your own!!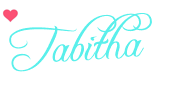 Follow: You can follow Messy Marvin on , , and .
Buy: Messy Marvin products are available online directly from their .
Win: One lucky Your Golden Ticket Blog fan will win a set of 4 placemats with gray chevron print on the front and orange on the back! Enter below to win.
A special thank you to Messy Marvin for the placemats to review! All opinions are my own and 100% honest with no monetary compensation