Newborns are beautiful, precious, and lovely–mama's post-delivery body is not. Okay, there are a few women out there that snap right back into shape after they have their babies, but unfortunately I am in the 95% that does not. Thank goodness there are companies our there like that can help make you feel good about your body while things are getting back to normal. Wink was kind enough to send out three items for my to review on this journey from bump to baby. The Ultimate Belly & Hip Shaper, Waist & Hip Blaster, and the Lace Nursing & Everyday Top.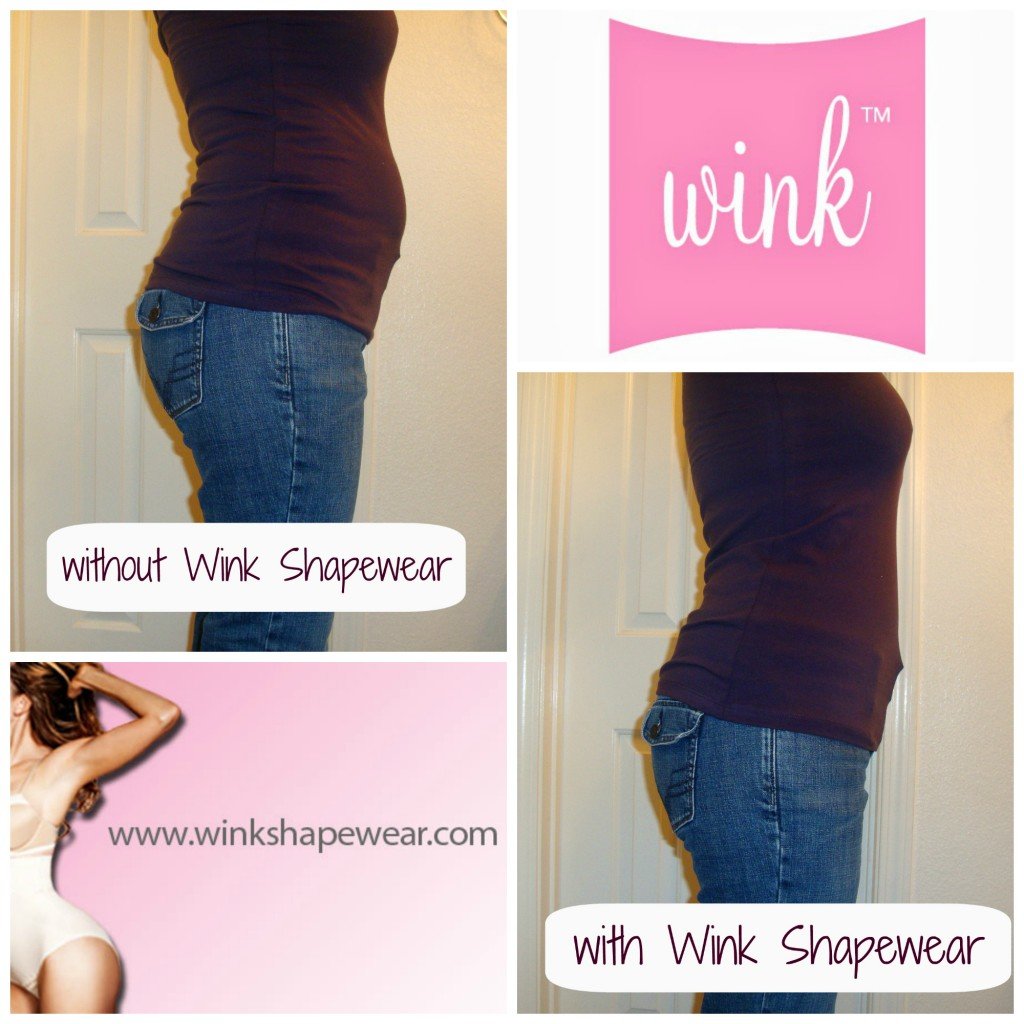 I got the Ultimate Belly & Hip Shaper belly band in a larger size and the Waist & Hip Blaster boy shorts two sizes smaller to accommodate for my wight loss after baby. They both have a lot of great features and are very high quality with a lot of reinforcements and support panels.
They were both very easy to get on and off and the zippers and hooks are covered by a soft panel of fabric so they do not cut into your skin. With this kind of garment you need it to be soft with no poky clips and wink has done a great job of making a soft comfortable garment that you actually enjoy wearing.
In my opinion it is necessary to get two different sizes if you are buying for post-partum support. I used my belly band right after I had baby D and it helped a ton with keeping me all tucked in. It also helped with the horrible 'empty' feeling in my belly that delivery leaves me with. Because I was wrapped up I did not have that 'emptiness' and it made it easier to breath and walk. I lost a fair amount of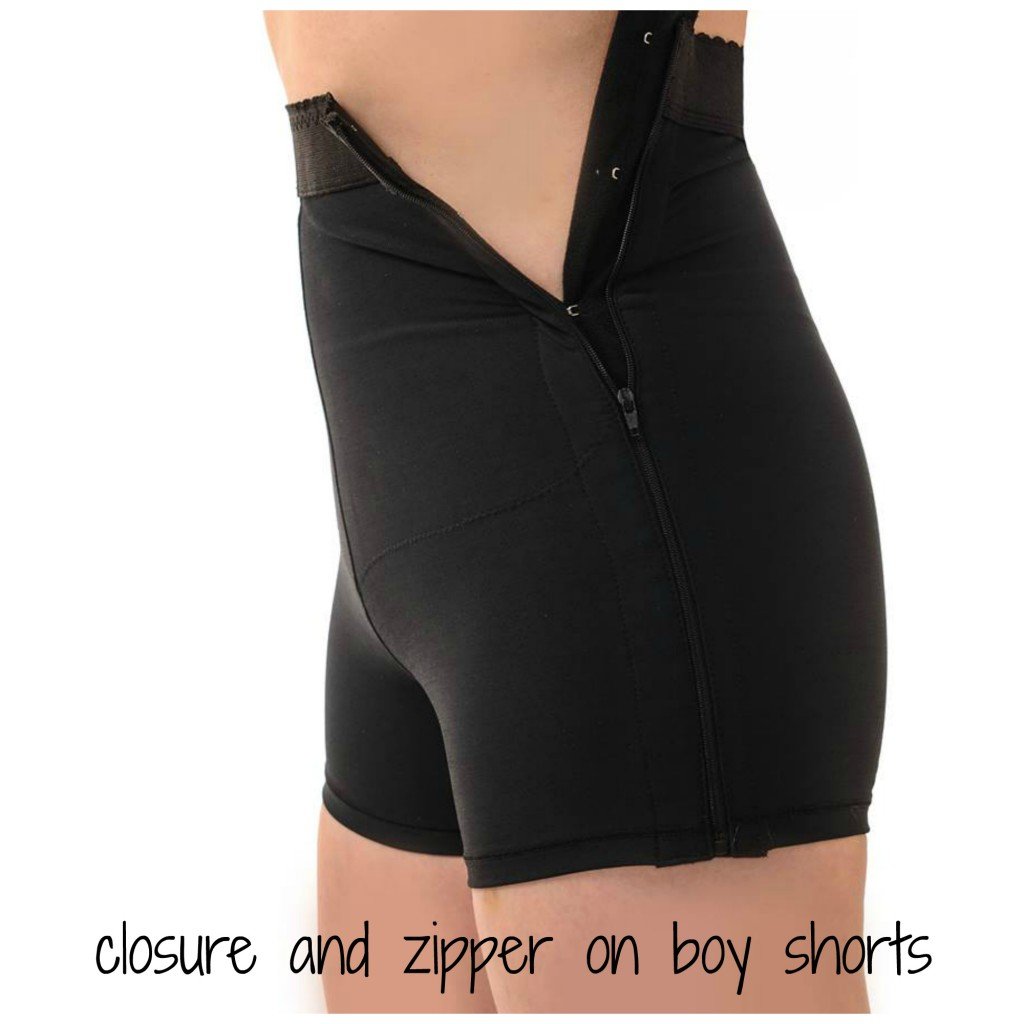 baby/water weight in the first six weeks post-partum. After that the belly band had a tendency to creep up a little every time I would sit down to nurse. At this point you
could
put on a smaller size of belly band, but I would recommend what I used next–the boy short!
About two months post-partum I started using the boy shorts and I love them. Let me say that again–I LOVE them! They are very comfortable, they make you look great, they stay put, and no one knows you have them on. Seriously, the little secret to looking good after having a baby is to get some ! Not only will you get a great tummy tuck, but they also give you a rear end lift. I ordered a size down from my current measurements on the size chart and it fits great. I feel like I will be able to wear them even after I lose the last of my baby weight to keep my loose belly skin in check. Just keepin' it real ladies. 😉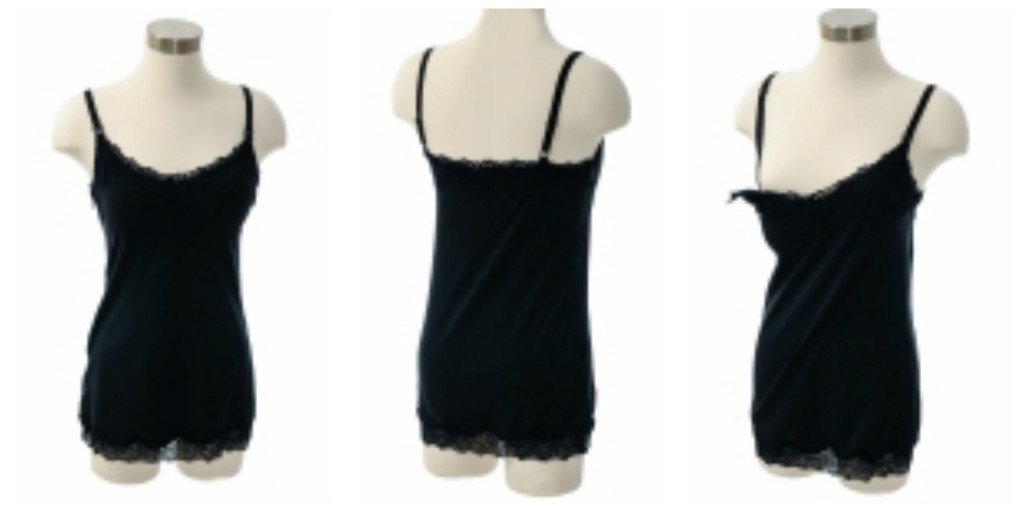 I like the Wink offers because it makes a great layering piece.
I personally would not wear it alone, but it does have some pretty lace detail around the top of the neckline and bottom hemline that makes it suitable to be worn under a jacket or cardigan without anyone guessing it is a nursing tank.
This tank is not a compression/slimming top.
There are other tops Wink offers that will tuck in your belly, but this one is not meant for that.
I just pair it with my boy shorts and I am good to go.
It is very soft and a little stretchy. It washes well and mine did not shrink in the wash so you can order true to size.
Wink offers so many styles of compression and shapewear you really have to check it out yourself. They even have a clothing section to shop in and some items for men. So glad I have my little secret to looking great. When are you getting yours?
Follow:

You can follow Wink Shapewear on and .
Buy:

You can shop for , slimming shapewear, nursing tops, and more online at Wink Shapewear.

Thank you to Wink Shapewear for the review items and for being a sponsoring! All opinions are my own and 100% honest!