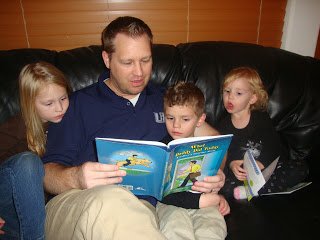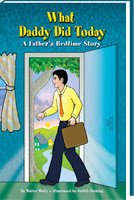 We read a lot of books in our house–maybe it comes from my teaching background or maybe it is just because books are awesome! I truly love to read and my husband and I try hard to teach our children that books and reading are valuable. We feel like the best way to teach them is by example so that is why we read books together all the time.
When I was given the opportunity to review Walter Wally's book I knew this would be a fun book for my husband to share with the kids. As you can tell by the pictures there were surprises and laughs in this cute bedtime tale.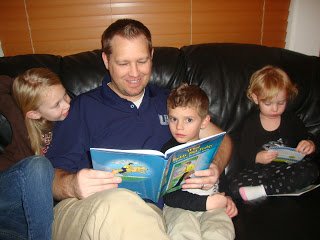 I don't want to give away the whole story, but the daddy goes on big adventures as he saves a kitten, defeats a dragon, and hits home run in a baseball game. His day is full of excitement, but the best part of his day is coming home to his child. It is very sweet and heartwarming.
I think I had as much fun watching my family read the book together as they had reading it. The conversations were so adorable as my son asked if my husband really fought dragons, and my daughter looked at her daddy with pure adoration in her eyes. I love that Walter put a lot of action and imagination into the book, but ended it with such a loving message for dads to share with their kids.
BUY IT: You can get your own copy of What Daddy Did Today . Plus YGTB fans can enter Promo Code 5WDDT and Get $5.00 Off!
WIN IT:
One lucky YGTB fan will win

a copy of
What
Daddy Did Today
!
Enter below.
Good Luck! Thank you for entering our giveaways!
All opinions are my own and and 100% honest!