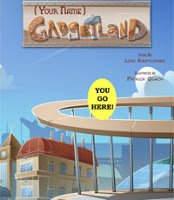 My kids love to be the center of attention! They think the world revolves around them, and guess what? They are right. At least
my
world revolves around them, and I like to make them feel special every chance I get.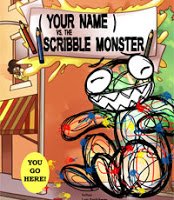 With three kids it is hard sometimes to make sure each child is getting that individual attention they crave. When I found Champion Me Books I was excited to see that they offered fully . I knew this would be a hit with my kids! I also felt it would be a great way to give each of my children a personalized book and recognize them as individuals instead of consonantly sharing with their siblings. This would be their "own special book" as my 6 year old described it when I showed it to her.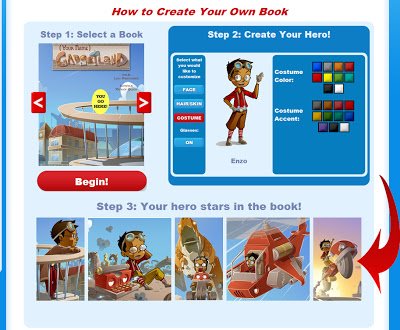 We were able to review all four of the eBooks with my kids as the characters. Each of them has loved seeing themselves in the books, and they love to read about their siblings in their books too. It has been cute to have them refer to the books not by title, but as "P's Book" or "L's Book" according to what child is the main character. All of the books have a cute story and good message, but I have to say my favorite is Gadgetland! It was such a good fit for my 4 year old son that loves to invent.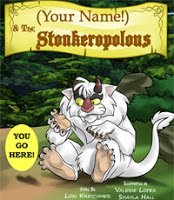 I have to say this is one of my favorite reviews I have done so far, partially because the teacher in me LOVES books, and second because the personalization has given my kids such joy. It is very easy to create your hero and personalize the books, and checkout is simple and quick also.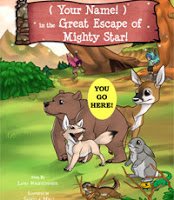 I am giving Champion Me Books a double thumbs up for creating adorable stories and fully customizable characters to produce an product that will be treasured by my children for many years. These books make my kids want to read and re-read their stories and they make them feel special.
BUY IT:

Visit to get your own custom eBook or printed copy for the special kid(s) in your life.
WIN IT: One lucky YGTB fan will win a gift certificate for a Champion Me Hard Copy book of your Choice (ARV $37)!
Good Luck! Thank you for entering our giveaways!
Thank you Champion Me Books for the custom eBooks and for sponsoring this great giveaway!
All opinions are my own and and 100% honest!