I am so excited to share a fun new company with you all today, especially because it has to do with getting a good deal and it's FREE!! I was introduced to about a month ago and I am really loving this service. It is basically like a neighborhood garage sell on your phone. How cool is that?

The Close5 motto is "List it easily. Sell it safer." They describe themselves as a new way to buy & sell locally with safety top of mind. I totally agree with that description! I have been going to early morning garage sells for years, and I used to use Craigs list, but to be honest I dealt with some really shady characters on Craigs list and it made me more than a little nervous when I went to pick up items. After one particular scary encounter I stopped using Craigs list all together. Around that same time, I found some local Facebook yard sell groups and started shopping and selling on them regularly. I have to say that the local Facebook groups have been fun, but there are a lot of times that I can't keep up with everything people list because there is not a good way to organize everything. Also, quality items are far and few between and they go super-fast. You have to be glued to your computer all day long to get the best deals and best items.
I feel like Close5 has really merged all of the best parts of online garage selling and buying and eliminated all of the annoying and negative parts to make an app that really
works for everyone!
(PS Close5 is only available in San Francisco & Bay Area, San Diego and Las Vegas currently, but they are expanding quickly!)
Like I say earlier, the app is FREE to download on your iPhone or Android and it takes about two minutes to set up your account and user name. Once you have your account set up you are ready to go. Just take some pictures of the items you want to sell, add a description and price, and wait for someone to message you an offer. That is it!

So the real question is does it work? Yes!
My friend sold a big ticket item in three days on Close5! I have been listing more and more items as I sort through our house and purge. I can't wait for all of teh messages to start coming in! One of the best features of this app is that you can search by category or area or both for items you are looking for. This makes buying a breeze, but it also helps when you are selling a specific item so those searching for it can easily find your listing.
There really is nothing to lose by giving the Close5 app a try, except maybe a few old items you have cluttering up your house and garage. 😉 I have the widget on my sidebar right now with everything I have listed so check it out and message me on Close5 if you see something you want.
Let me know what you think of this new app and when you download it I want to hear how things go. Also, stay tuned for a big giveaway courtesy of Close5 soon!!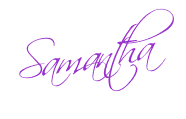 This post is sponsored by Close5, but all opinions are my own and 100% honest.