I love the Peanut Butter No-Bake Cookies that we shared with you a while back, but last night I had a moment of brilliance when I was looking at the Nutella…Nutella No Bake Cookies!
This recipe is super simple just like the original and has just the right amount of sweetness with TONS of Nutella flavor!  Try it out and let me know what you think.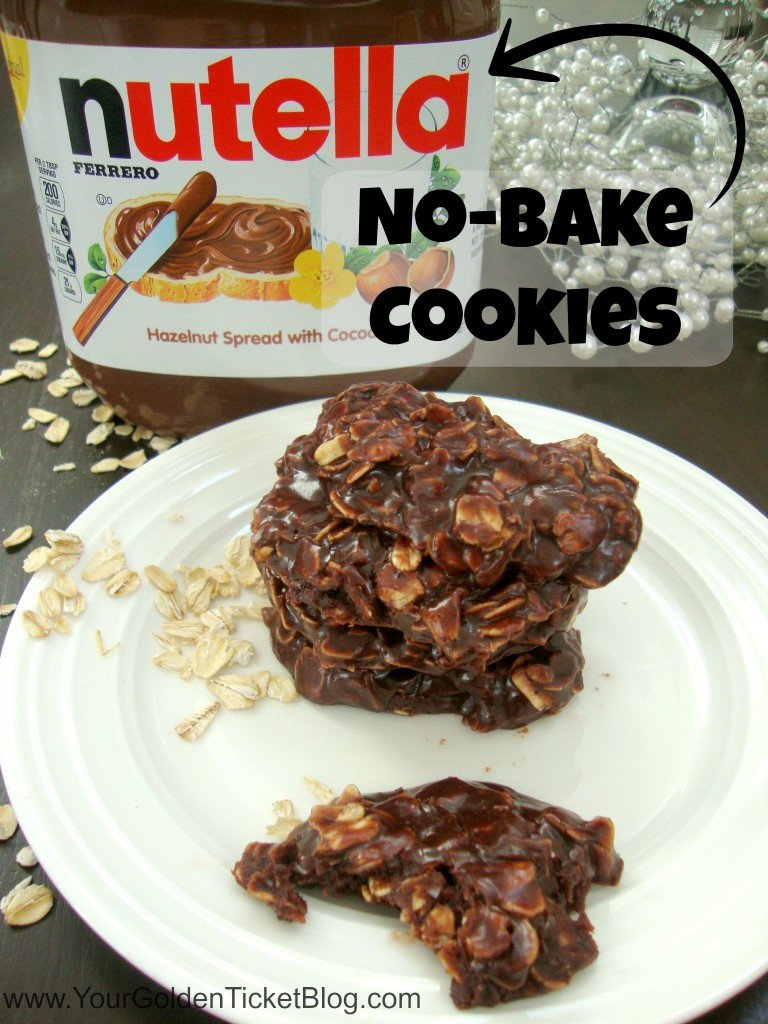 Ingredients
1/2 Cup Butter
1 Cup Sugar
1/2 Cup Milk
3 Tbs. Cocoa Powder
1 Cup Nutella
2 Tsp. Vanilla
3 Cups Quick Oats
Instructions
In a saucepan over medium heat, combine the butter, sugar, milk, cocoa and Nutella.
Bring to a boil, stirring constantly.
Boil for 1 minute, then remove from heat and stir in the vanilla and oats.
Drop by rounded spoonfuls onto tin foil or waxed paper.
Allow cookies to cool for at least 15 minutes (if you can) before devouring them.
Store in an airtight container.
http://yourgoldenticketblog.com/2015/02/nutella-no-bake-cookies/