Being the bag-oholic I am, I am super excited to bring you this fun review of three more great Thirty-One Gifts bags to help you get you organized and prepared for all of your fun activities this spring and summer.

Now that the weather is warming up we are spending a lot more time outside at baseball practice or just playing at the park. Of course this is the weather we live for in Vegas, but all of the outside activity means we are also spending more time in the car traveling around, and in turn that means there is more trash in my van. I have been looking for a good way to solve my trash issue for a while now, and I can happily tell you that Thirty-One Gifts has come up with the perfect solution—the Pack N' Pull Caddy.

I have to say this is on my top ten favorite review items just because it is so practical, but it is also adorable! I love the Tissues & Trash embroidery and the pattern and colors. It is just a happy bag! There are two compartments in the caddy to allow for a box of tissues and also a small grocery store bag to be hooked inside to hold trash. It hangs perfectly on the headrest of the seat so that it is off the floor and easily accessible to everyone.
The Fresh Market Thermal is a great size for a family picnic or for bringing snacks after the big game. It can hold a lot of drinks and food, but it is not too large that you can't lift it. I really like that there is a pocket in the front of the thermal to pace your keys, a bottle of sunscreen, or even your utensils for a picnic. I am loving the subtle chevron stripes on the thermal and bright orange embroidery. It turned out beyond cute!

Besides my Pack N' Pull Caddy I have probably used my Deluxe Utility Tote with Deluxe Cinch-Top Lid and Pocket-A-Tote the most in the last few weeks. We recently went on a road trip for a week and I found myself piling in all of the snacks and odds and ends into my Deluxe Utility Tote. The 3 extra pockets in the front of the tote, as well as the Pocket-A-Tote, makes keeping track of my smaller items simple.

As you can see from the pictures above the Deluxe Cinch-Top Lid really does give me more room to stuff all of our items in without everything spilling out. I am looking forward to using this tote when we head to the pool this summer. I know I can fit towels for our whole family plus snack and drinks in this one bag—love it! The embroidery adds personality and style to this set to make it stand out.
Connect:

You can connect with Thirty-One Gifts on , , and .



Buy:

You can buy your own totes and thermal from the or from one of their local representatives.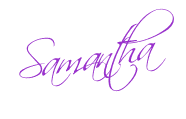 Thank you to Thirty-One Gifts for sending the above mentioned items for review. All opinions are my own and 100% honest!