I have to start out this post with a confession…I am addicted to bags. I really am–I love bags and I love getting new bags. My addiction has paid off because I think I have found you all the ultimate diaper bag! I have been a fan of the company since I first heard of them because they sell my favorite thing—bags! They offer all different styles and sizes of bags, and I was lucky enough to work with them to review one of their hostess exclusive items the Suite Success Tote in Big Dot. (A hostess exclusive item is an item that only a hostess of a Thirty-One party can purchase. This item is not available to for regular purchase.)
This tote caught my eye on the website with the three separate compartments and extra pockets for organizing, but I really had no idea how much I would love this bag until I took it with me a few times to church and running errands around town. I can hold EVERYTHING I need in this one bag with room to spare! My Suite Success Tote was packed to the brim today and I dumped everything out and took a picture to show you how much you can put inside this bag. I am even missing an outfit (the baby's change of clothes got used today, and our snacks got eaten before the picture so add that stuff in your mind too.)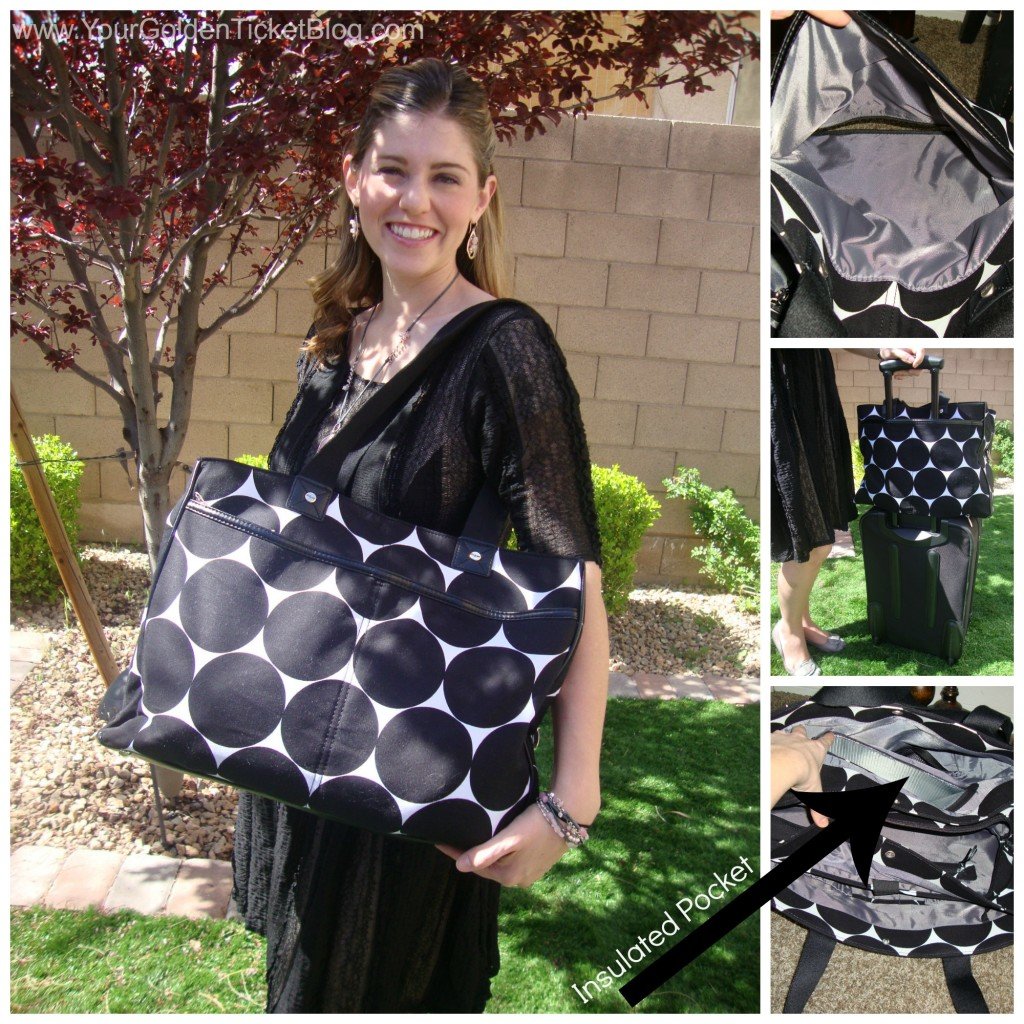 There are elastic holders on one of the sides for two water bottles or baby bottles, plus lots of pockets to organize everything. I really like that there is a thermal lined pocket on the inside of the tote for a sandwich or some cheese sticks. It is big enough to hold lunch for one or snacks for 4. It really makes this bag an all-in-one option so you do not need to take a lunch bag or cooler unless you need more than a snack or single lunch. The middle compartment has a zipper closure that I keep my personal items in like my wallet. I like that I can zip it up and know it is secure but then the compartments on either side are open for easy access to wipes, or toys that I may need to grab quickly.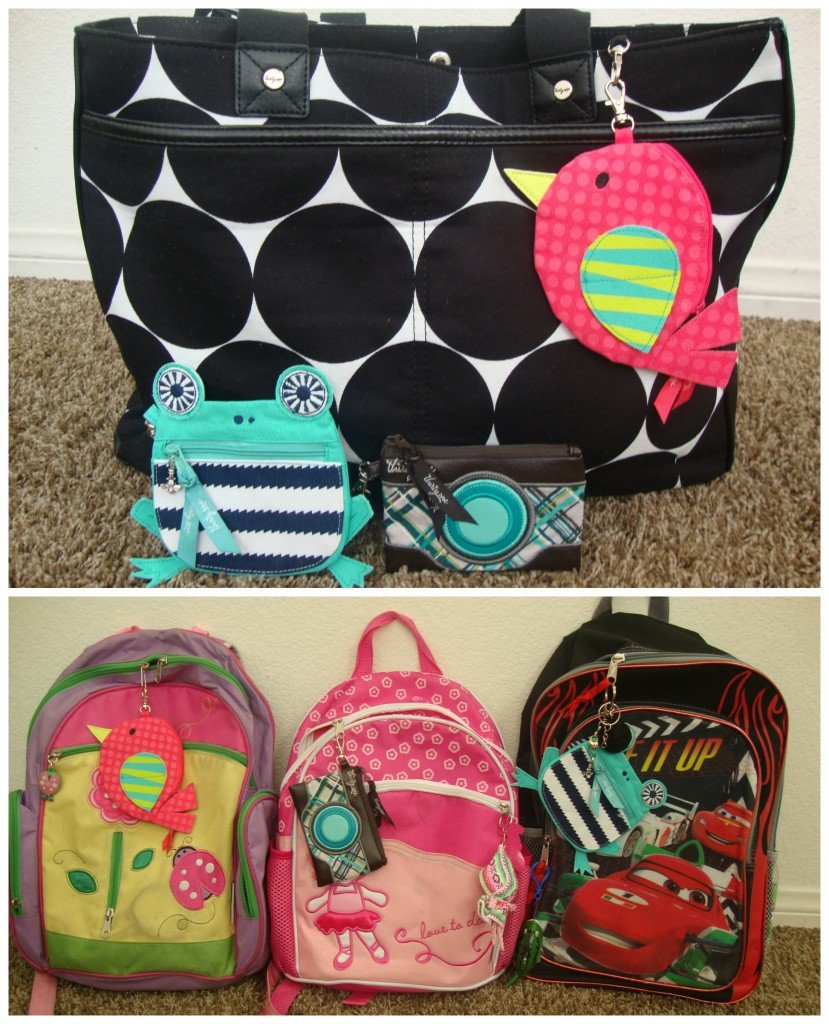 I also like that the back of the bag zips fully open to fit over luggage when you travel. It keeps your bag securely positioned on your luggage which can be a lifesaver when traveling. This is not only cleaver, but so useful! Love it!
I was also sent the adorable icon coin purses to review, and they are so fun! All of my three kids got one to put on their backpacks for lunch money or chapstick. They love that they have a special place for their important items and it really helps them to keep track of their lunch money better. I like that you can mix and match the coin purses with the whimsical characters and bright colors. They look great on a black bag as a pop of color or on a child's backpack. They are also the perfect size for a pacifier holder on your diaper bag!

Connect:

You can connect with Thirty-One on , , and

.
Buy:

You can check out all of the great products Thirty-One offers on their website, and to help you locally. But remember the only way to get the Suite Success Tote is to be a hostess so definitely contact Thirty-One and set up your home show today!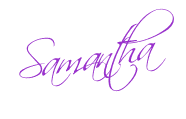 Thank you to Thirty-One for sending the Tote and coin purses to review! All opinions are my own and 100% honest!