Around the holidays life gets crazy. For better or worse it seems like we are going non-stop from October until the new year.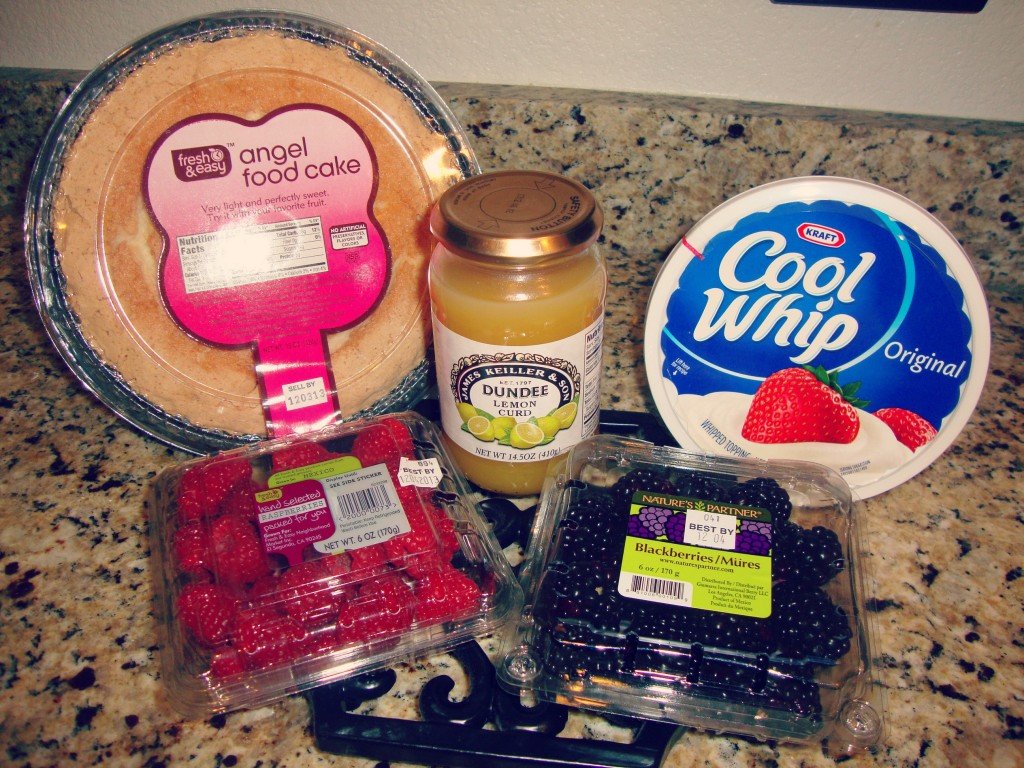 Thankfully a lot of the time we are getting together with family and friends.
I created a new recipe to help alleviate some of the stress around this busy time of year. This trifle is super simple to make and can be prepared ahead of time. It is a change from all the heavy holiday food with a light tangy twist. Hope you Enjoy!
Lemon Curd and Berry Trifle
Ingredients
2 (8oz) container of cool whip, thawed
1 (14 oz) jar lemon curd
Angel food cake, cut into small bite-size pieces
2-4 (6oz) containers of fresh berries, washed
Instructions
In a large bowl mix both cartons of cool whip and the full jar of lemon curd till smooth.
Place 1/3 of the lemon curd mixture evenly in the bottom of a trifle dish.
Top with 1/3 of the berries.
Evenly sprinkle half of the cubed angel food cake on top of the berries.
Repeat for second layer.
Finish trifle with a layer of lemon curd spread evenly on top and arrange remaining berries as desired.
Serve well chilled.
http://yourgoldenticketblog.com/2013/12/easy-holiday-entertaining-recipe-lemon-curd-berry-trifle/