Having a baby is so exciting, but knowing what you need can be overwhelming and even frustrating–especially for new moms. With the help of I am excited to give you a list of the Must-Have baby items you will want to put on your registry, and give you an opportunity to win a $50 Gift Card to Babies"R"Us for your little munchkin!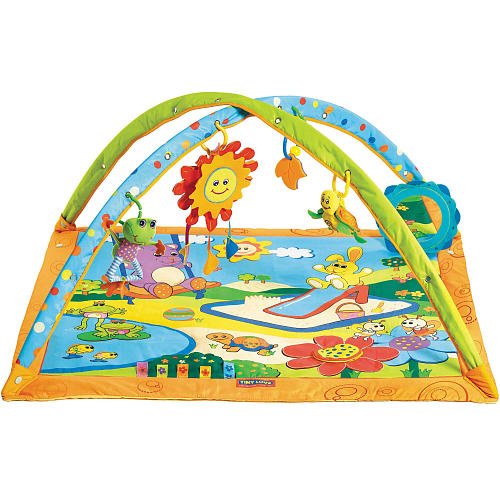 After having four kids these are the things I have learned you really need for baby, but please comment below if I missed something. I have added a few of my favorite brands and links to products to help guide you, but there are so many choices and options out there so shop around and find what fits you and your family best.
Must-Have Baby Items for your Registry
Depending on how you choose to feed your baby…Nursing Supplies–including Boppy Pillow, Nursing Bras, Nursing Pads, Nursing Cover, Breast Pump, Bottles AND/OR Baby Formula

Pacifiers and Pacifier clip
Baby Clothes
Blankets and Burp cloths (a few light receiving blankets and a few heavier baby blankets)
Diapers and Wipes
Diaper Bag OR at least a large bag big enough to hold all of your baby and mommy items when you head out of the house
Baby Carrier (I love my ring slings and my Baby K'tan)

Swing (One of the most used items in my house! I have a large swing downstairs and another travel swing upstairs. They keep my babies happy when I can not hold them.)
Play gym
A few toys
Safety 1st Deluxe Healthcare & Grooming Kit like the one pictured
Another Thermometer (I really like my EXERGEN Temporal Artery Thermometer)
Playpen (I prefer a playpen over a crib because it is portable for travel and it is small enough to fit in my room so I have baby close to me.)
There are a few more things you will need as baby grows, but I think this covers the basics for at least the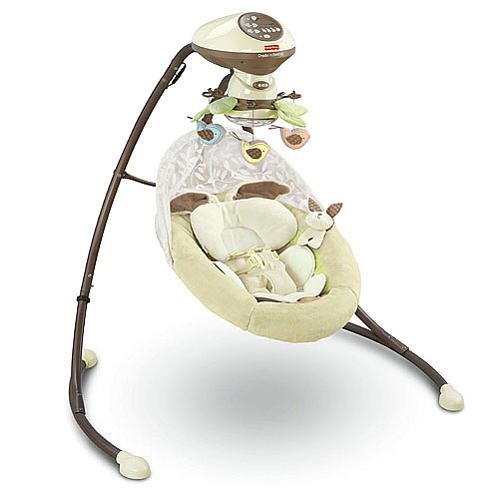 first 5 months.
To help out with the cost of all of the things you need for baby, Babies"R"Us" has a great promotion going on right now called . You can get up to $200 for purchases made from your registry. Simply create your Baby Registry between Sept. 16 and Nov. 15, then you'll receive a Promotional Gift Card e-mailed to you approximately 10 weeks after your expected arrival date, valued at 10% (up to $200) of the items purchased from your registry.*
Plus, while in-store, registrants will also receive additional perks, such as a special welcome package, which includes a Baby Registry Planner with a full checklist of essential items, invitation cards to inform family and friends that they are registered at Babies"R"Us, a $5 off $25 coupon, product samples and more.
I wish that this promotion was going on when I had my first child! I registered at Babies"R"Us with P and was very blessed to get a lot of the items I registered for, but it would have been even better to get a gift card to buy some of the things I did not get or things we needed later on just because our family and friends bought items off our registry. There really is nothing to lose with this promotion so if you are having a baby shower or thinking of registering, go to Babies"R"Us and take advantage of this offer! 😉
Follow:

You can follow Babies"R"Us on and .
Buy:

You can shop online at or visit your local store.
Win:

One lucky fan will win a $50 gift card to Babies"R"Us! Enter below to win.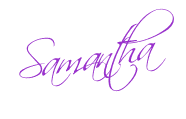 Thank you to Babies"R"Us for sponsoring this post and giveaway! The Babies"R"Us information and gift cards have been provided by Babies"R"Us. All opinions are my own and 100% honest!

*A Promotional Gift Card valued at 10% of the items purchased from your registry will be emailed to you approximately 10 weeks after your expected arrival date. Your registry automatically qualifies once the total value of products purchased from the registry exceeds $200. Valid email address is required. One registry per household. Valid only on purchases made from your registry up to 30 days after your expected arrival date. Exclusions apply! See for full list of exclusions. Not available to any registries created before 9/16/13. Offer valid on new registries created 9/16-11/15/13. Promotion Gift Card expires 4 months after issue date. Actual reward value varies based on 10% of the purchase price of the item. Current price does not reflect sale pricing.