As I have stated before, I am a huge fan of products that multitask, so I knew when I found on Etsy I just had to partner with Sarah and check out her nursing covers!

Sarah describes her product as…"nursing scarves for fashion forward mamas who love their babies. Our fashionable infinity scarf, made out of breathable jersey knit cotton, transforms in a twist to become a gorgeous nursing cover that keeps both mom and baby comfortably covered – front & back – while nursing."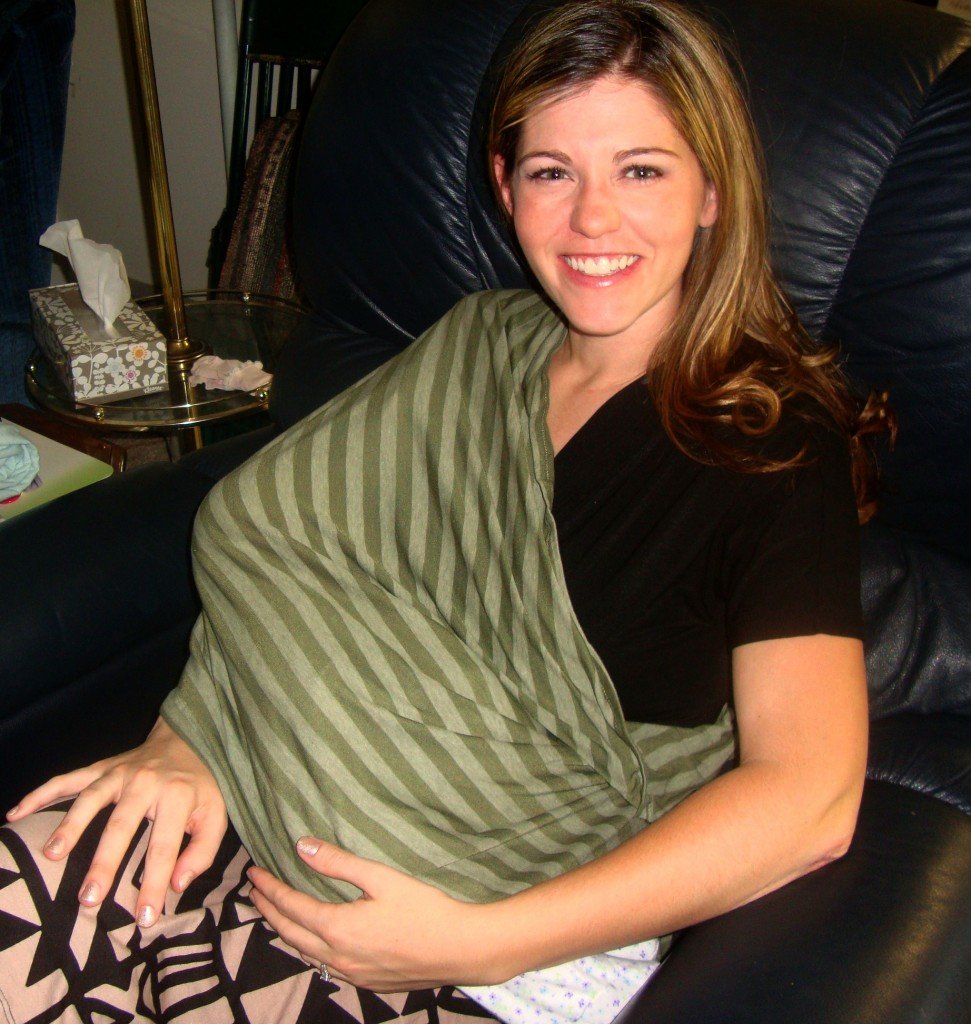 I was sent this lovely green striped cover to review with my new baby. I love the softness of the fabric. It is very light and breathable so baby D does not get overheated while I nurse. This cover is made with a generous amount of fabric in the length of the scarf so it will fit around all sizes and shapes of mamas. The best feature of this cover is that it covers me completely all the way around my body so there is nothing showing or peeking out. Most covers are like an apron and only hide your front, but then you have your back and sides in full view of everyone around you. That problem is solved with the infinity design of this cover. It completely encircles me and keeps everything hidden.
The cover washes well and I even threw it in the dryer just to see what would happen. I think it may have shrunk a little bit but not enough for me to notice. I live in the very hot desert of Las Vegas so I have not worn my cover as a scarf but I am looking forward to fall and winter to be able to wear my nursing cover as an accessory.
Buy:

You can shop for your own versatile at the Three4Designs Esty shop.
Win:

One lucky fan will win their own Teal and White Chevron infinity nursing scarf from Three4Design! Enter below to win.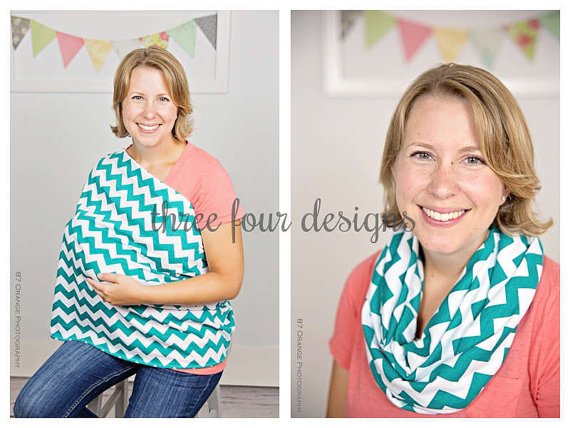 Thank you to Three4Design for sponsoring this review and giveaway! All opinions are my own and 100% honest!