Young or old what girl doesn't like makeup? I love to play with makeup and my girls are the same way. My two year old loves makeup so much that she will get into her big sister's stash of "real" makeup any chance she gets. When I was contacted by I knew this review would be the perfect opportunity to get L her own set of makeup to play with.

First off, our package shipped very quickly and arrived in our mailbox within a few days of getting the order together. I like fast shipping so that is a thumbs up with me. I let L open the package since it was her makeup. Her face was so cute when she realized it was makeup and she was even happier when I told her it was for her. She was beaming from ear to ear!
She immediately took the makeup out of the cute hot pink tulle bag and dumped it on the ground to inspect everything. I was just as eager to see what the difference was going to be between this pretend makeup and other brands I have seen. I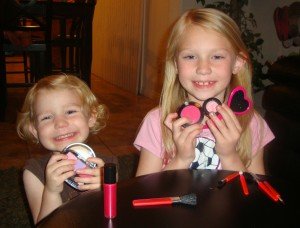 was happy to find that all of the brushes were made with real soft bristles instead of hard plastic like other pretend sets. The eyeshadow and powder are a soft foam so they have great texture and feel a lot like the real thing but are totally pretend. The lip gloss is great because it rolls just like a real lip gloss, but the container is empty so no mess.
I thought that there was no way L was going to like her set as much as the "real" stuff my older daughter has, but she has surprised me. She will come in multiple times a day to find her little bag of makeup and apply all of the different items. I think that the texture and real brushes make her feel like she is getting the real deal, and I have no messes to clean up! My older daughter even enjoys playing with L's makeup–aren't they so sweet giving each other makeovers?
This set is so cute and perfect for any little girls that love makeup but does not really need the "real" stuff yet. I am so glad that we got to try out the line and that it makes my L such a happy girl!

BUY IT:

You can order your own pretend makeup set directly from .
WIN IT:

One lucky YGTB fan with win an Essential set (pictured to the right)! Enter below. Good Luck! Thank you for entering our giveaways!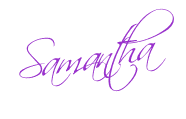 I received one or more of the products mentioned above for free using . Regardless, I only recommend products or services I use personally and believe will be good for my readers.