Magic Cabin is a company that believes strongly in the powerful effect that creative, imaginative play has on children. They believe in make believe and pretend play. carries wonderful, quality toys and products that give kids opportunities to use their imagination with simple, natural toys and crafts.
Recently I started to think about it and I realized that the vast majority of my children's toys take batteries and have buttons. I decided that they needed more classic toys that let them imagine and be creative. In my search I came across Magic Cabin and was very impressed with their selection of classic toys and dolls.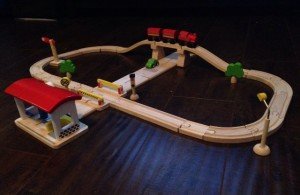 As I have said before, my son loves anything with wheels under it! Recently he has become very interested in trains so I was excited to get him the from Magic Cabin. It was easy to set up and I liked that while there is one route for the tracks the possibilities are endless! Along with the wooden track there are many accessories and moving pieces that you can put anywhere.
The details are fabulous! There are boom gates that you can raise and lower to let the cars through at the train crossing, turnstiles, trees and even an adorable streetlamp! Even the wheels on the car were impressively sturdy. This set is compatible with other Plan City toys including the Plan City Deluxe Road System, which will make it easy to add to over time if you want to. Magic Cabin carries many other Plan City sets as well.
The Plan City 38-Piece Road and Rail Deluxe Set from Magic Cabin is the perfect wooden train set to start out with. My son is crazy about it and we have a wonderful time playing with it together. It is big enough without taking up too much space.
Magic Cabin has much more than train sets! Here are some of my favorite toys that they offer: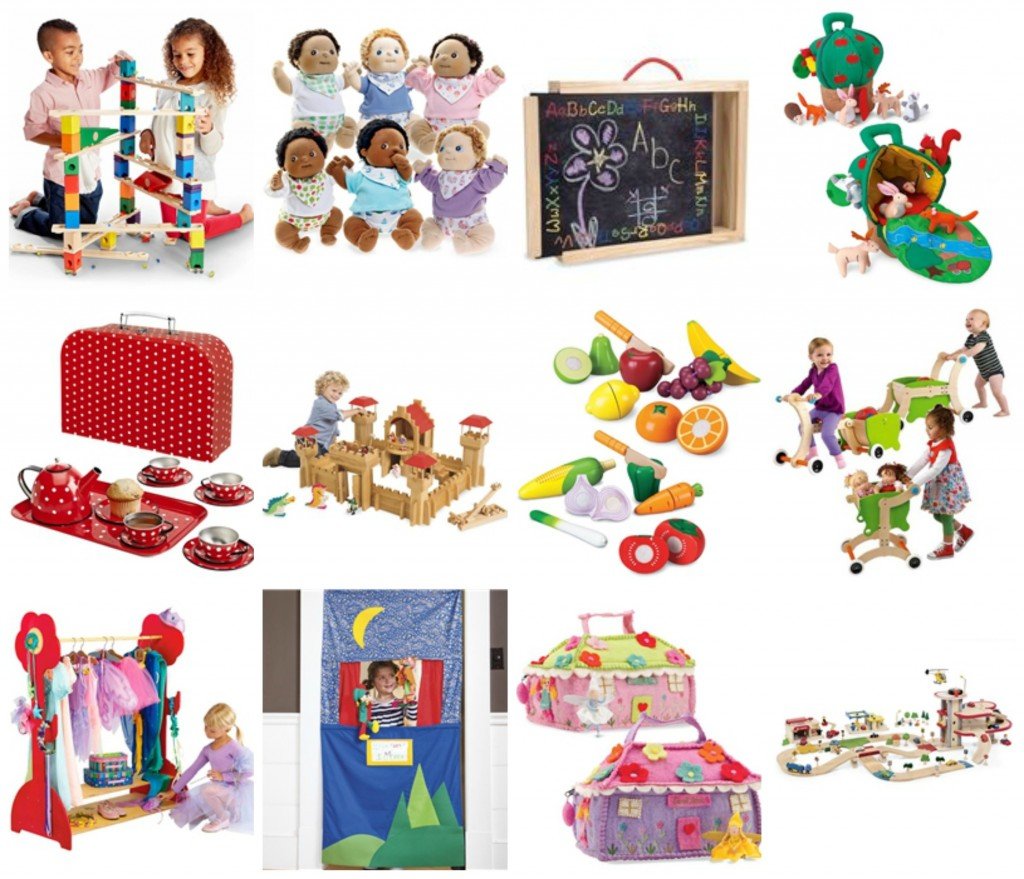 Magic Cabin finds and carries a wonderful assortment of quality, timeless toys that foster imagination and creativity; which are two things that I believe every child could use more of!
FOLLOW:

You can connect with Magic Cabin on , and .
BUY:

You can browse their selection and purchase products directly from the .
WIN:

One lucky YGTB reader will win their own 38-Piece Road and Rail Deluxe Set from Magic Cabin. Enter below for your chance to win.



Good luck! Thank you for entering our giveaways!

Special thanks to Magic Cabin for the product to review and for sponsoring this great giveaway!
All of my opinions are my own and are 100% honest.