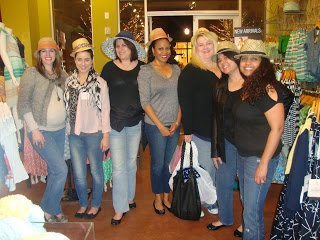 Being a blogger has some really fun perks like attending a special event at our local store to celebrate the spring line.
As you all know, I am expecting baby #4 in May so I am not currently able to wear a lot of the clothes in the store, but that did not stop me from drooling over the adorable tops and skirts, and trying on some fun hats.
DownEast Basics and I go way back. I have been a loyal customer for over a decade.
Since the first time I started shopping with them I have been impressed with the trendy and affordable clothes they design.
I also really love that their line is modest without giving up style.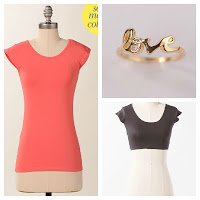 Some staples in my wardrobe, even during pregnancy, are the Classic Tee and the Demi Tee.
I use them to layer and I cannot live without them!
The Demi Tee has to be one of the best ideas ever to give coverage without extra fabric.
If you live in a hot climate like me this layering item is a must have.
Whether you are a loyal customer or a new fan of DownEast Basics you will be happy to hear that they are giving away a $500 Shopping Spree! The contest ends on March 5th so hurry and create your board.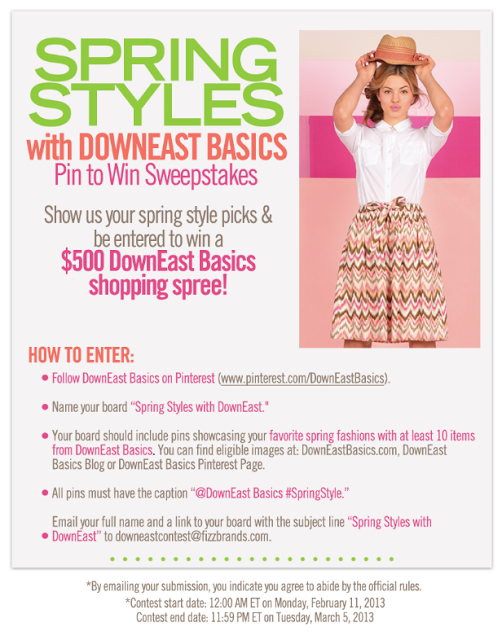 Thank you to Cheryl and Kenia for being such lovely hostesses, DownEast Basics for the goodies, and my fellow bloggers for all the laughs.
Thank you to DownEast Basics for the gift card and swa

g bag

and for sponsoring this great

Pintrest

giveaway!
All opinions are my own and and 100% honest!