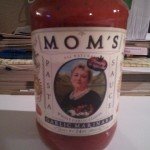 I'm always on the look out for new pasta sauces to try and new dipping sauces to add to my cabinet. When I found out about Fischer and Wieser, I knew I had to try some of their products and jumped at the chance to sample their items.
According to , husband and wife, Joseph and Estella Wieser bought "60 acres of land on the southern edge of Fredericksburg, Texas" to build their business. They continued their family business for four decades and their son Mark Wieser carried on their dream and "passion for gourmet eating." A decade after taking on the business, one of Mark's students, Case Fischer grew a passion for the family business and after going away to college to study, he returned to become a business partner. The rest is, as they say it, history and Fischer and Wieser is the #1 gourmet food company in Texas. I just scratched the surface on the company's history, so I highly recommend you and read it in full detail. It will make you love their food even more!
I had the chance to try their sweet-heat mustard, their Garlic Marinara pasta sauce, and their Hot Habenero Salsa. Each was a very unique experience, although if I had to select a favorite it would be the Sweet Heat Mustard!
First, their Garlic Marinara pasta sauce. I tried it over baked chicken that I made and it was excellent! I didn't taste TOO strong of a garlic flavor, which might be good for some of you, because for me, I tend to overdo it (I put like three or four cloves of fresh garlic over my spaghetti!). But I think this was a wonderful way to enhance the parmesan chicken that I had made, it didn't overwhelm the other flavors, so it was just what I was looking for.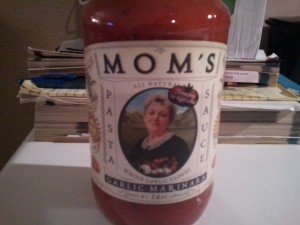 Next was the Hot Habenero Salsa! This wasn't as hot as I feared! Which was a very good thing because I have the tendency to buy hot salsa that is just way too hot. This was spicy, but allowed you for the chance to actually, you know, taste your food instead of having your tongue get burned off and not being able to taste a thing.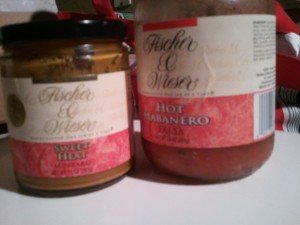 Finally, the sweet-heat mustard. Honestly, my favorite of all three and this mustard I would make an active effort to go online later and purchase some for myself. I had some over broccoli and it made me LOVE the vegetable. This mustard made me want to drench everything with the stuff.
Buy: Purchase your gourmet sauces from by visiting Fischer and Wieser's website at And make sure you to save 15%.
Follow: Follow Fischer and Wieser on , , and .
Win: 3 different mustard varieties of Sweet Heat, Brat Haus Beer, and Smokey Mesquite from Fischer and Wieser! Enter below and good luck!

This post and giveaway is sponsored by Fischer and Wieser. My opinions are my own and I am not responsible for shipping the prize.