I am a mom of four so I have owned a LOT of children's clothes over the years. I have been able to find a few brands that have left me completely happy with them. However there have not been many that have met all of my needs for clothing as a mom.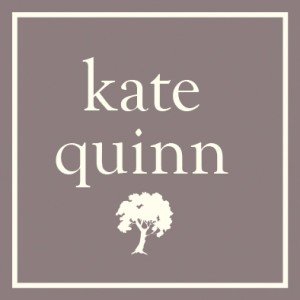 Best of all is that the Semi Annual $10 Sale is going on right now. You can shop and pick up some of my favorite clothing items for incredibly low prices.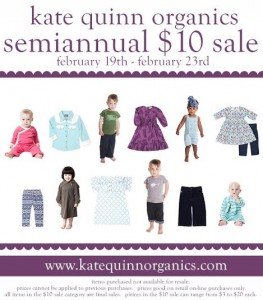 What I Look For in Children's Clothes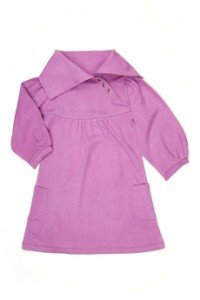 Affordable Clothing
One great thing about Kate Quinn Organics is that it is affordable organic clothing. I love being able to pick up organic outfits that I can feel good about my kids wearing. Doing so without breaking the bank also makes me happy because I do not have to "hide" my terrible shopping habit from my husband. I love the Long Sleeve Lounge Dress and have been a fan since I first received one about a year ago. The dress is regularly $36 but on sale for just $15 right now.

Quality
I also love clothes that are made out of high quality materials. What I love about the Kate Quinn Organics line is that the clothes feature organic clothing. The materials are always soft and comfortable. Plus they wash great and never show wash wear. My daughter has this dress and it is one of her favorites so she wears it all of the time. It still looks new! The Ballet Dress is another one of the favorites in my house. This dress is also on sale for just $15 right now with a normal price of $48.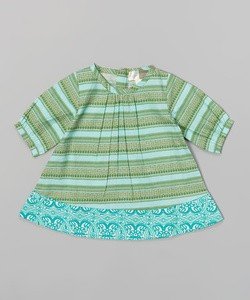 Style
While some people might not care about the style or fashion of their children's clothes, I love having my kids dressed in the best possible styles. I love pairing their outfits in ways that I would pair my own clothes. I also love choosing pieces like the Gathered Panel Dress which is now on sale for $15 from the regular price of $66. My younger daughter, Adeline, owns this dress and it is one that she can be seen in quite a bit.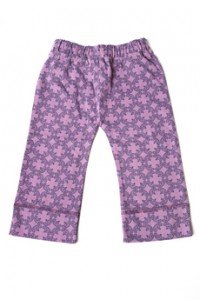 Comfort
One of Adeline's favorite pairs of pants this winter has been the Topstitch Pants in Baroque. They are on sale now for $7 instead of the $26 regular price. These are a pair of pants that I LOVE and one that I plan on picking up during the sale in bigger sizes so that we have them to wear in the future.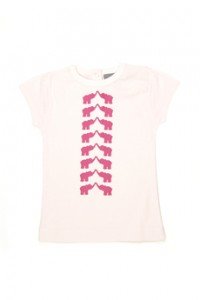 My Child's Opinion
Althea loves elephants and has shared that love with me. When I saw the adorable Short Sleeve Puff Screen Tee in Peony, I knew that Althea had to have it. Right now you can pick it up for your little one for just $10 instead of the regular price of $26.
Something for Boys and Girls
Finding something that is perfect for little boys and little girls is often a struggle. I will admit that many times I find clothing that I love for the girls or the boys and not for both. This is not the case for the Kate Quinn Organics line. I find pieces from time to time that are prefect for Huxley, my son, as well. The Topstitch Skinny Tee in Basil is one of the pieces that I picked up for Huxley. It is on sale for $7 but was normally $26.