Sorry, this contest is now closed!
We would like to congratulate
Sharon and Ellen on wining this giveaway!

Thank you for all of your entries and we hope you will continue to visit our site often!
Check out the right sidebar for current giveaways!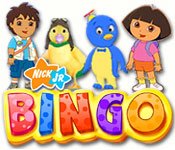 My children have been begging to get on the computer the minute they wake up for the past week because they want to play their new game . Like any conscientious parent, I try to limit the shows my kids watch and the games they play to make sure they are educational as well as entertaining.
I know I am not the only parent that struggles at times with finding quality games for my kids. Well, if I am describing you and you are looking for some good , then you might want to head over to Big Fish Games and check out Nick Jr. Bingo. This game really does fit the bill of learning while having fun!
There are three levels of difficulty for your child to choose from. The first level is very simple and only deals with shapes so it is great for a 2+ child that is just learning computer games and shapes. My almost four year old started on the easy level and I had to move him up to the middle level after a few times of playing the game. At the middle level your child can choose to play with shapes or numbers and the game is a little more difficult. My six year old has been playing on the most difficult level and she has been able to play without being frustrated.
I would say that this game is probably only going to be interesting and a good fit for kids eight and under.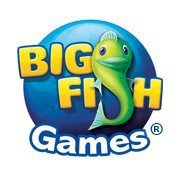 I love that the children earn tickets to buy treasures from the store. They can also win bonus games within the current bingo game they are playing. The rewards are very simple, but my kids have LOVED them. Overall we are very pleased with this game and would encourage you to check it out.
BUY IT: There are thousands of games, for all ages, to choose from at . Plus they are giving all new customers a great deal of $2.99 for their first game! Just enter NEW299 at checkout for your discount.
WIN IT: Two (2) lucky YGTB fans are going to win a free computer game from Big Fish Games! Use the rafflecopter form below to enter.
Good Luck! Thank you for entering our giveaways!