My mother has always been absolutely obsessed with this recipe. I honestly was not aware that this recipe even existed until I saw that she had entered it into my church ward's recipe book. I hadn't once even glimpsed the site of this delectable treat until this past year at Thanksgiving and then yet again at Christmas. Now I see it every so often when I make a trip back home from my university. The reason I have never seen this recipe you ask? If it's that good why would I have gone so long without knowing about it? The answer is simple. When you are one of nine kids in a family and your mother has her favorite treat, sometimes she must keep it a secret so she can actually enjoy it. Hence the reason this pudding eluded my discovery until my twenties. My mother is a sly one. Now I know why.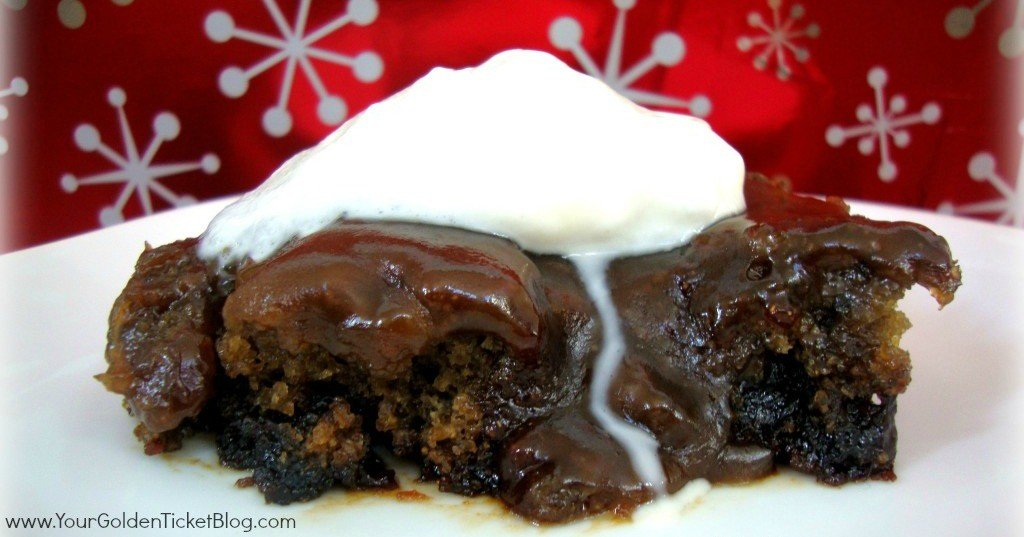 This recipe is becoming a quick (and known) favorite in my family now, especially during the holiday season. It sometimes doesn't even make it to the dinner table without a few bites or an entire section taken out of it. So whip up this dessert for all those cherry and chocolate lovers you know! My mom's cherry pudding is also perfect for the upcoming holiday of love, a.k.a. Valentines Day, and will fit right in with all your other yummy desserts!
Ingredients
Pudding:
2 cups sugar
2 cups dark pitted cherries (fill cup with cherry juice)
1/2 tsp. salt
2 tsp. soda (dissolved in boiling water)
2 eggs
4 tbsp. melted butter
Sauce:
2 tbsp. flour
1 cup brown sugar
1 cup water
2 tbsp. butter
2 tsp. vanilla
Instructions
For Pudding:
Mix together in order listed.
Bake at 350 degrees for 40 minutes in 9x13 pan.
For Sauce:
Mix sauce together and cook until thickened.
When done and still hot, pour sauce over cake.
Serve hot or cold but keep refrigerated.
http://yourgoldenticketblog.com/2015/02/moms-cherry-pudding/