As you know shopping is a HUGE weakness of mine….but shoe shopping is an even bigger weakness! I was thrilled to be able to review these fabulous shoes from Hotter. It is the Mabel shoe, a great, lightweight canvas lace-up perfect for summer on the pier with some capris and a large sun hat.

I was able to review the "blue surf dotty" shoes. They are a very well made shoe, and you can tell they are high quality. To be completely honest, they are very comfortable. They have a thick cushion inside the shoe, and there are even removable insoles provided to allow for a snugger fit. They are very breathable with a leather insole, which help to keep your feet dry. I was able to wear my shoes all day long with no problem. No soreness or blisters. Love these shoes.

Hotter has a great shoe fitting guide on their website which you can find . There are printable shoe measuring guides so that you can make sure your shoes will fit perfectly. They also have a 100% Happy Guarantee, so if you are not completely satisfied with your purchase within 90 days, they will return or exchange your product, no questions asked!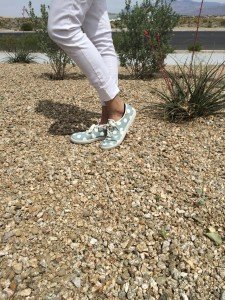 These particular shoes are retailing around $80, but I noticed they are on sale right now for $70. Speaking of sale, Hotter is having a sale right now of up to 50% sale items and FREE shipping with code JMKLFP. They also have men's shoes as well. My thoughts are you gotta love the shoes you are in…so take a look at Hotter shoes and get to lovin your shoes again!
CONNECT:

You can connect with Hotter on , , or .
BUY:

All Hotter shoe products can be purchased on their and come with 100% Satisfaction Guarantee.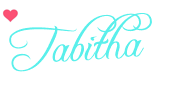 Special thanks to Hotter for the shoes for review. All opinions are completely honest and 100% my own with no financial compensation.