SKORA is founded on the idea of Real Running. Real Running is running how nature intended. We have become conditioned to run with the heel striking the ground first, this is evident in all the extra padding that is put in the heel of most running shoes. When the heel makes contact with the ground first it results in high impact on your joints and body. When you compare this to the impact that occurs when the initial contact is made in the middle of the foot, the comparison is impressive. Children start out naturally with Real Running. believes that the best shoe is the one that works with the human body and allows it to perform naturally. To make that happen, they believe in the 3 R's. Reconnect, Reposition and Rhythm. Keeping your feet closer to the ground when you run helps facilitate a lower impact, light landing. When we reposition our body and maintain upright posture and alignment from hip to head when we run helps keep our feet under the body as we run. Keeping a shorter stride length (around 180 footstrikes per minute) encourages a whole-foot landing.
David Sypniewski, the founder and CEO of SKORA developed SKORA out of necessity. He injured his IT band and decided that after 18 months of rehab and spending thousands of dollars of orthotics and new shoes he became very frustrated with the lack of options that offered a comfortable, natural running experience so he set out to design one. While I haven't had a major injury, I can relate to his frustration. I have Rheumatoid Arthritis, which has made me increasingly aware of harsh impact that running has on my joints. I love that SKORA has designed their shoes with less impact and a softer landing in mind.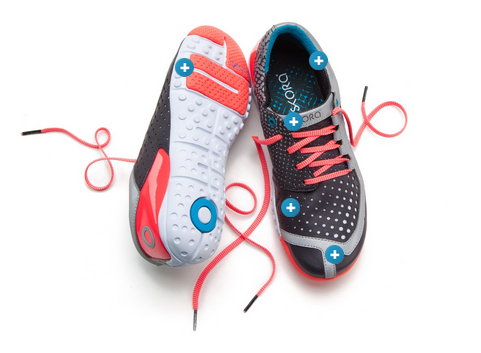 A few weeks ago I received . Immediately I noticed several differences. The laces are asymmetrical and the tongue is integrated into the shoe. I love that I don't need to worry about the tongue slipping into the shoe. I also noticed that the shoe was extremely flexible and light. The most obvious difference was on the bottom of the shoe. It is rounded around the heel to help promote Real Running. This took a little getting used to but it is extremely comfortable. Usually I have to wear new shoes several times before they feel broken in. Remarkably my SKORA running shoes took no breaking in. Usually after a long workout my feet feel tired and sore but I have noticed a major difference with my SKORA running shoes.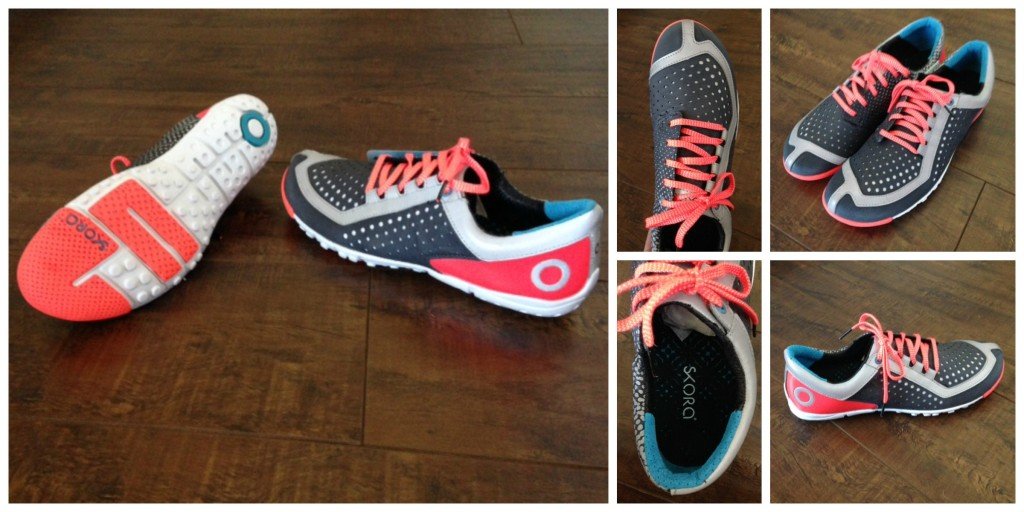 I was also extremely impressed with the reflective trim. It is the most powerful that I have seen on a running shoe. Some of the unique features took some getting used to but have become second nature. I am a big fan of SKORA! They really want you to find the right fit. They have a fabulous feature to help you see the difference. When you are looking into a specific shoe you can click on their "show me how it fits!" button and put in the information about your current running shoe. Then it will show you the differences in fit and arch. Not only are their shoes extremely functional, they also have a fun variety of colors and styles. SKORA is designed for the real runner, in the read world.
CONNECT:

You can connect with SKORA on , , and .
BUY:

You can purchase SKORA shoes directly from their . If you use the code RUNREAL10 you will get 10% off your order! Through June 30th SKORA is offering 25% off of their running shoes! They are also offering a $15 gift card for every purchase of $100-$149 and a $25 gift card for purchases of $150 or more!

Special thanks to SKORA for the product to review!
All opinions are my own and are 100% honest!