You can find me wearing sandals almost any day year round! I love sandals but the lack of support in most flip-flops has been really affecting my feet, legs and back recently. I was looking for quality sandals that are supportive and I came across . They are in a league of their own! Juil offers beautiful, quality leather sandals for women and men. They even offer vegan options.Here are some of their styles and colors. There are many, many more on their website.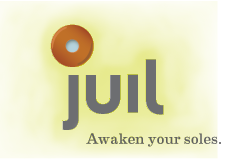 Juil shoes are designed to be as comfortable as going barefoot but they didn't stop there. The shoe was created to enhance wellbeing with the idea of connection and grounding in mind. You might be asking yourself: What is grounding? I know I did! I had heard about it but never fully understood the concept. In a nutshell, it is the idea that maintaining a direct connection between our bodies and the Earth's surface offers health benefits. Stress and toxins build up as free radicals in our bodies attacking healthy cells and causing inflammation. The idea behind grounding is that the Earth's magnetism can be harnessed and basically create a circuit that allows electrons to be absorbed and therefore neutralize and release the harmful free radicals from our bodies.

Personally, I find this to be a very interesting concept. There is a copper disk under each toe and under the heel that goes all the way through the sole of the shoe to the ground. Whether you are familiar with or put weight in the idea of grounding or not, you will be impressed with these shoes from day one!
On their website they have a wide variety of sandals for women. They also feature some styles for men as well. Beyond offering a great selection of styles I love that each style is available in many different colors! After spending quite a bit of time deciding which style would be best for me I selected the Hera sandals in Pewter and sat patiently waiting for them to arrive. Thankfully, I didn't have to wait long at all!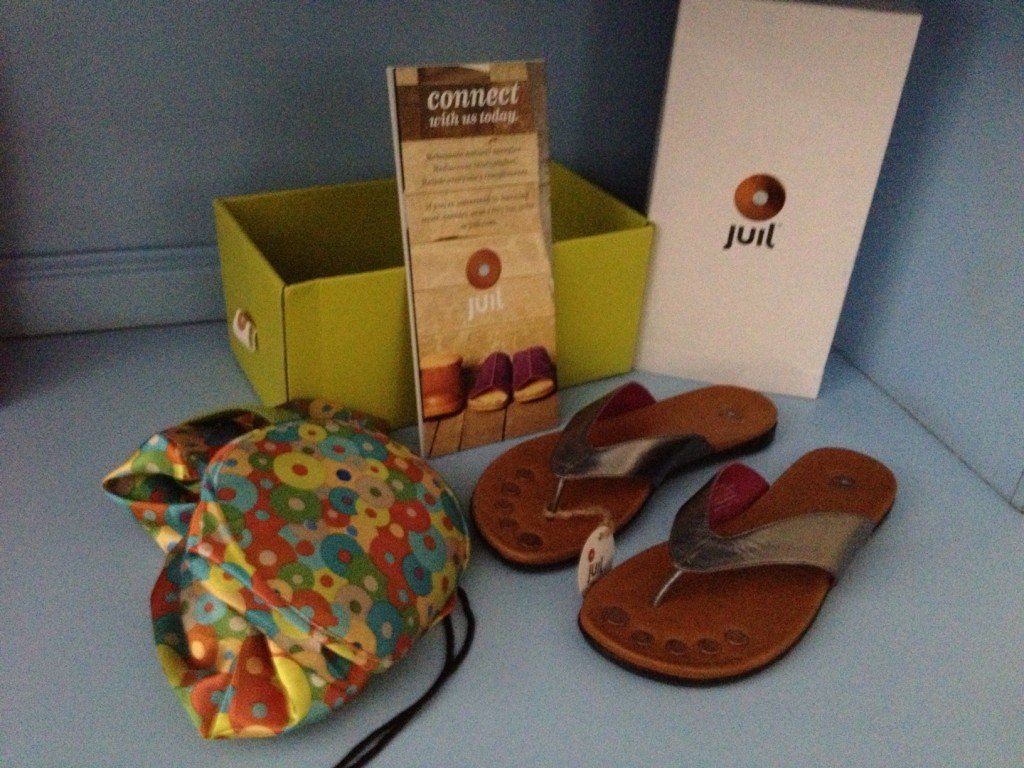 When I received my shoes I was unexpectedly impressed with the box. It is so sturdy and the box actually pulls out with fabric tabs. I instantly decided I had to repurpose it! It is currently home to my son's blocks and I love it! Along with the sandals and the wonderful box there was also a gorgeous over the shoulder bag for a yoga mat.
As with all quality leather shoes, my Hera sandals required a little breaking in. For the first week I wore them for 30 minutes a day. Since then, I have barely taken them off! These stylish and comfortable sandals are quickly becoming my new go-to shoe. I really appreciate the fact that they can be dressed up or down and obviously I love how insanely comfortable they have become so quickly. Beyond being comfortable for my feet I have really noticed a difference in my body. I often have back, knee and hip pain after long days and that has greatly decreased since starting to wear my Juil sandals. I am in no way trying to suggest that these sandals are some magical cure for all aches and pains but I do fully acknowledge that quality shoes really do make a difference.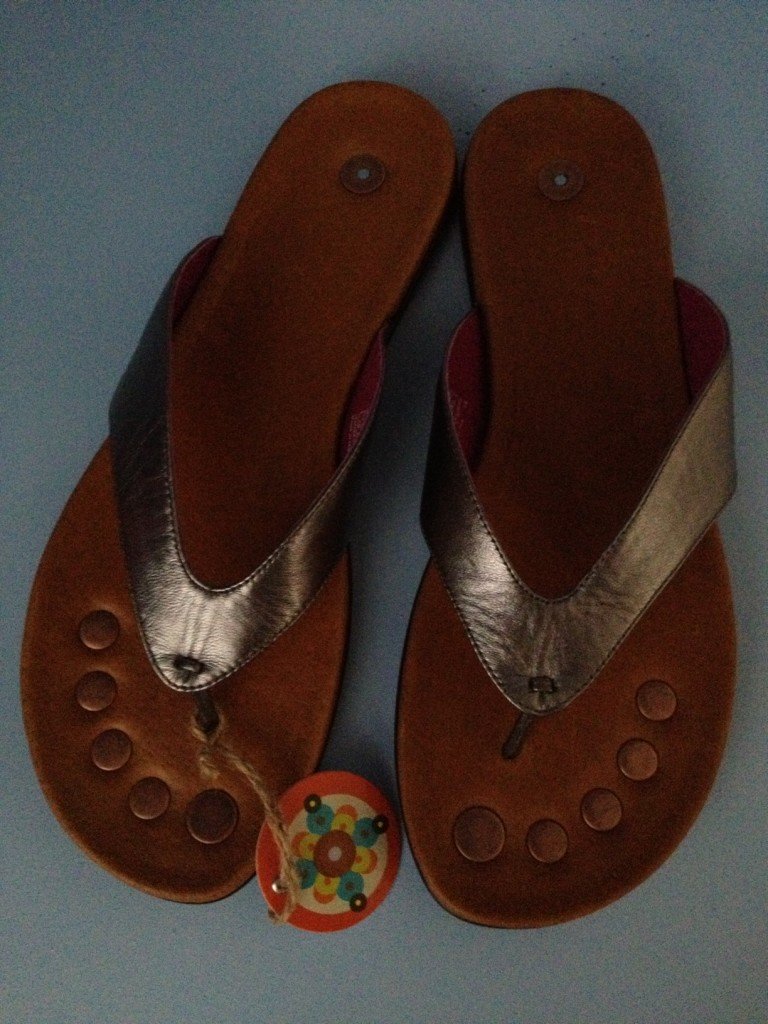 People definitely are curious about the copper disks and I love telling everyone about them. The one precaution that I will give is that you need to be careful about leaving them in direct sunlight at extreme temperatures. Here in Vegas it has been well into the triple digits recently. I was at the pool with my new favorite sandals and left them out in the sun. After an hour I put them on and my toes and heel got very hot where they touched the copper disks. Since that day I have laid my towel on the shoes and haven't had the same experience.
If I were to sum up Juil in one word it would be quality. These sandals really are amazing and I am so excited to be doing this giveaway!
FOLLOW:

You can follow Juil on , , and .
BUY:

You can buy Juil Footwear directly from their or through Nordstrom or Athleta.
WIN:

3 lucky YGTB readers will win the Juil sandal of their choice! Enter below for your chance to win!



Good luck and thank you for entering our giveaways!

Special thanks to Juil Footwear for the product to review and for hosting this great giveaway!
All my opinions are my own and are 100% honest!