I need to share a secret with you…I love holidays! I love to celebrate everything in life and holidays seem like a wonderful reason to decorate and get festive. I especially love holidays or events that you get to dress up for. My enthusiasm for celebrating has rubbed off on my children. Halloween has become one of our favorite family holidays that we all look forward to each year.
My kids enjoy dressing up as something different every year and it is always exciting to figure out what fun costumes we will come up with for them, but I seem to stick to the same costume—a witch. I have been adding to my costume each year and it gets more elaborate each Halloween. I try to stay on the happier side of witches since I have little ones and I don't want to scare them when I dress up so I am more of a whimsical witch.
I have been on the search for some witch shoes to complete my costume and look. I was happy to find that there were on our sponsors costume discount site, and I chose the shoes pictured on the right. While you are looking at the shoes, be sure to check out the costumes on Costume Discounters. They have a large selection to choose from that will go with about any theme you can dream up.
I was a little worried that these shoes would not work for my eclectic witch costume, but when I open them they were even better in person than in the picture. They do have a slight plastic smell, but I was not expecting the smell of real leather with a $30 costume shoe. I do not wear heels very often so these are quite a change from my every day, but hey isn't dressing up all about doing something different from the everyday?
Only three more months till Halloween fun. What are you/your kids going to be?
BUY IT:
Visit Costume Discounters website to shop for the whole family!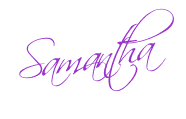 Thank you Costume Discounters for my shoes. All opinions expressed in this review are honest and 100% my own!