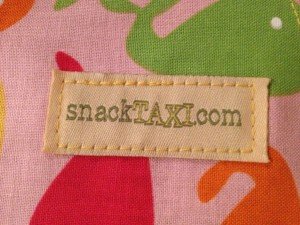 Have you heard of ? They are a US based company that makes reusable snack, sandwich and produce sized sacks. They also make reusable napkins. Erin founded snack Taxi in 2003. Erin is a mother of three who wanted to reduce the amount of plastic waste that came from her children's lunches. As Erin put it she, "had definitely fallen prey to the easy appeal of the ziplock baggie. "
Snack Taxi sacks are made of fabric and are lined with a coated nylon and a Velcro closure to keep things from falling out. They also offer organic options as well. They can be machine washed and dried or wiped clean with a damp cloth. At first I was concerned about how much time and energy it might take to clean them out but it has been surprisingly easy.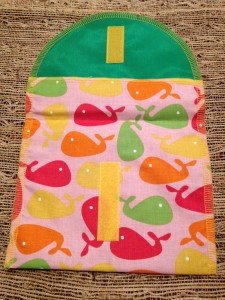 On their site they shared some stunning information: "The US alone adds 20 million plastic baggies to landfills every single day. Every reusable bag you use has the potential to eliminate thousands of plastic bags over its life span. The snack-sacks and sandwich-sacks that we've sent out into the world in the last 2 years alone have kept over 7 million plastic baggies out of the waste stream. That's 430,000 pounds of plastic!"
I was shocked when I started paying attention to how many plastic bags my Snack Taxi replaced. In the first few weeks it replaced at least 10 bags and that was in the summertime. I can only imagine the difference the Snack Taxi will make during the school year!
Snack Taxi is also very easy and convenient, especially with the school year starting soon. I would recommend having a few on hand so that you can always have them ready to go. We love our Sandwich Sack. I use it for sandwiches and also use it to hold his snacks for road trips etc. People are always commenting on how cute it is. Much cuter than plastic bags! The Velcro closure is easy for my son to open but stays put until you want to open it. They are well made in rural Massachusetts by local sewers.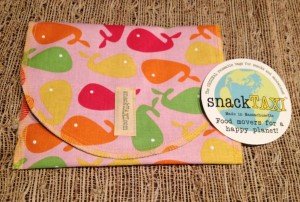 Snack Taxi has a wide selection of patterns and styles for everyone. It is a simple change that can make a big difference for your wallet and the environment!
FOLLOW:

You can connect with Snack Taxi on and .
BUY:

You can buy any Snack Taxi products directly from their .
WIN:

One lucky YGTB winner will get their own Snack Sack. Enter below for your chance to win!



Good luck! Thank you for entering our giveaways!

Special thanks to Snack Taxi for the product to review and for offering this great giveaway!
All opinions are my own and are 100% honest!