I was recently invited to a local Las Vegas event to experience a new form of healthcare with Turntable Health. I arrived not really knowing what Turntable Health was all about, but left with the knowledge that this is what good healthcare should look like and this is the direction I hope we will see all healthcare going in the future!

Turntable Health is the start of a self-proclaimed revolution to change healthcare from waiting in doctor offices for hours to being treated immediately with no wait and focusing on prevention. With the focus on prevention instead of treating an already existent problem Turntable Health offers different classes from yoga to nutrition for its members. And yes this is healthcare for the whole family!
One their website they list the roadblocks they are knocking down that make no sense with the healthcare system today:
• Timely Appointments. See us same-day or next business day.
• No waiting. You made the appointment to see a doctor, not the waiting room.
• 24/7 physician access by phone. Because you don't need the drama of an ER visit if you can avoid it?
• See us, or don't. Talk to your doc by email, phone, or video chat.

Turntable Health is focus on treating the whole person too. The yoga instructor is also the mental health counselor so you can get an amazing workout while decompressing about your day and getting guidance!
This is a membership based program, but if you think it is out of your reach think again…It is a flat monthly rate of $80for adults, and just $60 for kids under 18. Plus, you might already be a member. If you're a Nevada Health CO-OP member on a Neighborhood plan or an employee working for an awesome company that partners with Turntable Health, your membership is FREE. All you have to do is give them a call to find out and schedule your first appointment.
Connect:

  Keep in touch with the Turntable Health through Facebook, Twitter, and more hilarious YouTube videos.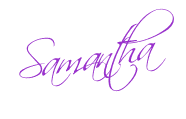 Thank you to Turntable Health for the tour and introduction to the center.  I was not compensated in any way for this post.  All opinions are my own and 100% honest!