As a family we are always looking for ways to make simple changes that will have an impact on the environment. recently united with and they are dedicated to being a leading resource for water and energy conservation products that are designed to maximize efficiency and performance at competitive prices. They offer everything from high efficiency, energy saving devices to light bulbs and weather-stripping. Recently I had the opportunity to review one of their newest shower heads.
The uses only 2 gallons of water per minute, which is 20% less water than standard showerheads. When I first learned this statistic I had two reactions: first I was impressed with the amount of water that this showerhead saves. Second, I assumed that the Vara Spa 5 Function Combo Shower head would be less effective because it was using much less water. Thankfully I was very wrong!
This wonderful showerhead has several different settings and it is easy to switch from one to the next. You can have water coming from either or both showerheads and you can also chance to different setting on each showerhead. I love using the handheld showerhead when I am bathing my kiddos. I also love that I can use both showerheads at once and because it uses less water, the hot water lasts longer!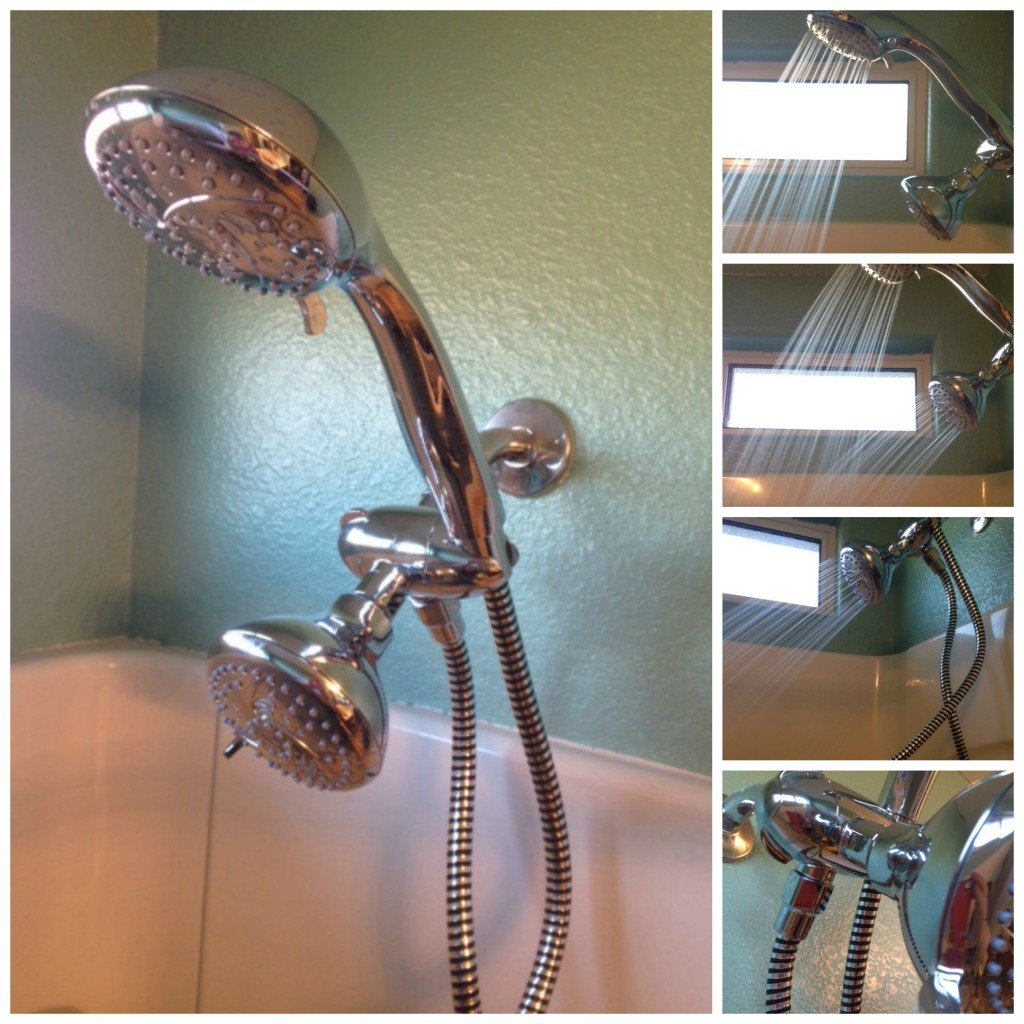 The soft rubber nozzles allow for easy cleaning and I appreciate how long the hose on the handheld showerhead is! It has a chrome finish but is made of plastic. My husband appreciated that the washer included for instillation was metal unlike most showerheads in this price range. We recently purchased another one for a different bathroom and the plastic washer that came with it broke when we were installing it. The metal washer that comes with the Vera Spa 5 Function Combo Showerhead made instillation a breeze!
This fabulous showerhead is only one of many amazingly efficient and functional products that the AM Conservation Group has to offer.
CONNECT:

You can connect with Niagara Conservation on , and .
BUY:

You can purchase Niagara Conservation Brand Products from their , the AM Conservation Group or from major retailers including Home Depot.
WIN:

One lucky YGTB reader will win their own Vera Spa 5 Function Combo Showerhead! Enter below for your chance to win!



Good luck and thank you for entering our giveaways!

Special thanks to AM Conservation Group for the product to review and for sponsoring this giveaway.
All my opinions are my own and are 100% honest!