I have to confess that I am a major fan of sports themed movies. Million Dollar Arm has a strong baseball storyline but is also a true story about real people. JB Bernstein is a sports agent who had represented some major athletes but was going through a dry spell. He wanted to save his business and decided that the way to make that happen was to find talent in an untapped country. India was the perfect place to make this happen because they have a billion people, and very few had ever played baseball.
Along with business partners, JB set of to India with a contest to find the next great American Baseball player. Through this journey JB and the others involved made new dreams and their lives were shaped in amazing ways on and off the baseball field.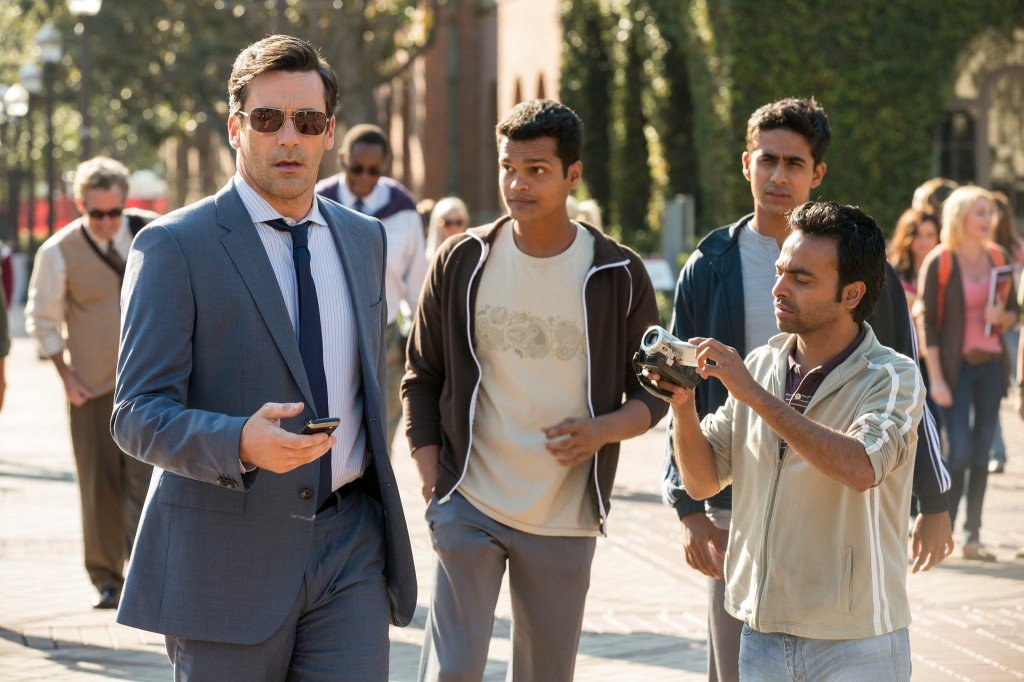 I recently had the opportunity to go to a screening of Million Dollar Arm and I very much enjoyed it. JB Bernstein (who is played by Jon Hamm) was actually in the screening and sat right behind me with his wife (who is played by Lake Bell). He said that unlike most movies that are based on true stories almost everything in this movie is amazingly very much as it happened in real life.
It was delightful to watch JB evolve throughout the movie. Many of my favorite moments involved Ray (Alan Arkin) or Amit (Pitobash). It was so fun to watch Rinku (Suraj Sharma), Dinesh (Madhur Mittal) and Amit adjust to life in the United States. It was also amazing to see the footage that was shot in India. The acting and music were wonderful as well! Million Dollar Arm is a good blend of lighthearted, clean comedy and sentiment. It is a family friendly movie that the adults and kids can enjoy together. Be sure to stay through the credits to see actual photos and footage!

CONNECT:

You can find out more about Million Dollar Arm and get tickets on the movie's . You can also connect with Million Dollar Arm on .




Special thanks to Olson Communications for the screening passes.
All opinions are my own and 100% honest!