Are you wondering what in the word Perrigo Nutritionals is? Don't worry, I was scratching my head too when I first got an email about review their products, but I soon figured out that Perrigo Nutritionals is the company that makes TONS of the store brand baby food items on the market today.

I am a bargain shopper so I am always looking to save money and take advantage of a great deal. This means I have tried out many store brand items simply because they are less expensive than the big name brands–on sale. I have tried out everything from store brand diapers to yogurt drops and I can tell you that I cannot tell a difference between the two.
I was very excited to get my package of Perrigo Nutritionals to see what brands would be represented in the mix. It was interesting to see the two major retailers I shop at (Wal-Mart and Target) both get their inventory from Perrigo Nutritionals as well as many other stores. I had to laugh because I have been telling my husband this exact information for years, but I finally had the proof that the store brand items come from the same place, just packaged differently.

As you can see from the pictures my baby loves her Perrigo Nutritionals baby food! The yogurt bites dissolve easily in baby mouths as well as the puffs. I am loving the pureed pouches of food since they are simple to use when I am out and about and my baby has started to take an interesting in feeding herself. The products Perrigo Nutritionals makes are high quality and one of only four companies recognized by the U.S. Food and Drug Administration for meeting the strict FDA requirements for safety, nutrition and quality for infant formula-manufacturing in the United States. Plus, the same standards and expertise used to develop infant formula applied to toddler foods
Since I am breast feeding baby D I asked a friend of mine to test out the formula I received and she said that she has bought some big name brands and her baby was always gassy and uncomfortable, but when she switched to the Parents Choice formula I gave her the baby seemed to have his digestion problems subside and his gas was almost completely gone. She has decided to keep using the Perrigo Nutritionals formula since it is more agreeable with her baby's tummy. Another great tidbit for formula moms…you can save up to 50 percent on infant formula by choosing a store brand over a national brand, and making the switch can save you about $600 a year.

My Perrigo Nutritionals package came with a great little gem in the form of a book. I received a copy of Crystal Paine's 5 Money Saving Tips for Families and I am really enjoying her advice on saving money. Here are a few ideas she gives in her book:
Create a Budget
a budget gives you parameters and purpose, it gives you boundaries, and it gives you freedom to live creatively within those boundaries.




Shop With Cash
When you shop with a credit card (or even a debit card, for that matter!) you can have your budget in your head and you can do the best to stick with it when you check out, but it's so much easier to go just a little bit over here and there when you're swiping!

Plan a Menu
When you have a plan in place for what you're supposed to be eating each meal and you've already purchased the ingredients for those recipes, it's a lot harder to justify chucking the plan for takeout.

Use Coupons
Coupons are a great way to save a lot of money on your grocery bill, but they can be hard to keep up with. Clipping, sorting, and organizing coupons takes time — so enter a coupon database! You'll have access to printable and other coupons currently available and it's one of the most effective and efficient ways to save money on groceries.




Buy Store Brands
One way to save a great deal of money on your grocery budget is to learn to like and use a variety of brands. The sooner you can get over being a brand-snob, the more your pocketbook will thank you.
Buy:

You can buy Perrigo Nutritionals at many local grocery stores under their store brand name.
Win:

One lucky Your Golden Ticket Blog fan will win a prize package full of an assortment of Perrigo Nutritionals baby food items and a copy of 5 Money Saving Tips for Families! Enter below to win.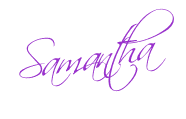 Perrigo Nutritionals product, information and two gift packs have been provided by Perrigo Nutritionals for review and giveaway. All opinions are my own and 100% honest!