I am a member of the Everywhere Society and Everywhere hired me to attend and promote the Macy's and Martha Stewart event. However, all thoughts and opinions expressed herein are my own.

Living in Las Vegas I have been able to meet some major celebrities from time to time, but I have to tell you that when I was invited to meet Martha Stewart at the Macy's Las Vegas Home Store I was more excited than usual for this special event. I have been a fan of Martha Stewart and her crafts and recipes for over two decades now, and to actually get to meet her was an opportunity I was not going to pass up.
Martha and Macy's have teamed up for a promotion of her new cookbook "Martha Stewart's Cakes: Our First-Ever Book of Bundts, Loaves, Layers, Coffee Cakes, and More". Early in the morning on March 12th the general public was invited to come and shop at Macy's Home Store and with a purchase of $35 or more they received a $10 Macy's gift card, a copy of Martha Stewart's new book "Cakes", and an opportunity to meet Martha and get their book signed!


As an amateur, but avid baker, I was excited to read through this book and check out the yummy recipes. It is filled with great basics to unique flavor combinations. Plus, this event could not have been more perfectly timed to coincide with my oldest daughter's birthday. I decided to make the Vanilla Layer Cake with Basic Buttercream Frosting from the cookbook and it was a hit! (I actually added homemade strawberry jam to the recipe since my daughter requested a strawberry cake, and it was super delicious!)
While Martha signed my books, I was able to ask her a few questions and she shared with me that her favorite recipe from her new cookbook was the Lemon Chiffon Cake. I am trying that one next and in case you want to try it too you can head over to your local Macy's and pick up your own copy of "Cakes".

Connect:

You can connect with Macy's on and , and connect with Martha on also.
Buy:

Visit your local Macy's store to buy your copy of Martha's cookbook with over 150 mouthwatering recipes and great tips and tricks for decorating and making fabulous cakes!

Win:

One lucky Your Golden Ticket Blog fan will win a SIGNED copy of Martha Stewart's book "Cakes"! Enter below to win. (open to US main 48 states only.)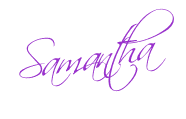 Thank you to Everywhere for hiring me for this event and for the complimentary cookbooks! All opinions are my own and 100% honest!