Did you know that "up to 90% of the harmful toxins, pollutants, and dirt that enter your house do so right on the bottom of your shoes?" Well, if not, you will be happy to know that there is a product on the market which helps keep bacterial out of your house!

Dr. Doormat is the doormat for you to provide protection for you and your family against these potentially harmful toxins. I love that this doormat does the cleaning for me all on its own! Dr. Doormat knows how to keep you and your family healthy with this unique doormat designed to trap and keep allergens out of your home.
During the manufacturing process the fibers of the doormat are instilled with a permanent antimicrobial material. All you do is rub the bottom of your shoes against the bubbled surface of the mat and you're set!
Sound too good to be true? Don't worry I was a little skeptical too…but take a look at these before and after pictures! The first picture is taken from a swab from the bottom of a shoe. The next one is taken from the same shoe after wiping twice on Dr. Doormat.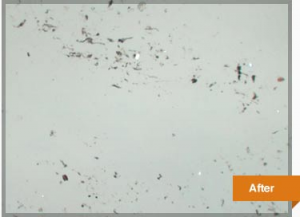 I reviewed the charcoal gray 24"x36" HOUSE doormat, which I placed in the garage by the foot of the door that leads into the house. I felt that was the heaviest traffic flow from the outside leading into the house.

To my pleasant surprise, I believe Dr. Doormat did the trick! Since starting to use the Dr. Doormat I have noticed less dirt tracked into my tile floors. Also, as the product says, the doormat is eco-friendly as is often used to assist those with asthma and allergies. The mat is washable and does come with a 2 year warranty. Also, the doormat does not slide at all with its rubber backing.
This fabulously clean doormat comes in 2 different sizes (house or apartment size) and 4 different colors (chocolate brown, charcoal gray, peacock blue, and autumn red). Enter below for a chance to win a Dr. Doormat of your choice!
Connect

: You can connect with Dr. Doormat on and .
Buy

: Visit or Amazon.com to buy online or check out local retail options such as Bed, Bath, and Beyond; Home Depot; Ace Hardware.
Win

: Enter below for your chance to win your very own Dr. Doormat!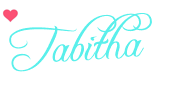 Special thanks to Dr. Doormat for the product sent for review. All of the opinions shared are my own, without monetary compensation and are 100% honest.