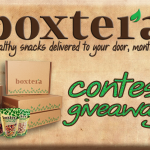 You know my obsession with subscription boxes, right? Well, I couldn't wait to share my experience with Boxtera, a healthy snack monthly subscription box that I had the chance to try out recently.
This subscription box was that healthy food did NOT have to be boring. And eating healthy can get a little boring after a while, can't it? And RaeAnn L. Hommedieu believed that there could be a change to the idea of healthy eating. It didn't have to boring anymore and soon Boxtera snack subscription box came to be.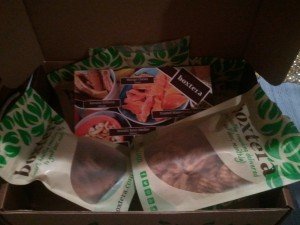 Last week I tried out and I loved what I got to try. I received about five full sized snacks and it was so exciting to taste things that I knew were good for me. There was three kinds of dried fruits and two different kinds of crunchy snack packs. Two of the dried fruits were bananas, (I'm not a huge fan of banana), but my brother absolutely loved them. One of them were dried tangerines and it was absolutely unbelievable. I've never tasted anything like it. I'm usually not a huge fan of dried fruit, and this had so much flavor to it. I also had the chance to try Wasabi Bean Medley and Honey Almond Crunch and of the two, I preferred the Honey Almond Crunch the most. I liked the Wasabi, but it didn't have the same flavor as the Honey Almond Crunch.
These made for some really tasty, healthy snacks. The only downside is they aren't gluten-free, so if you have a wheat allergy, you should be careful with this subscription box. Best of all though this is a very inexpensive $19.95 per month and you receive 5 full size snacks!
Buy: Purchase your own Boxtera subscription by visiting their website . You can receive 10% off your subscription box through April 30th by using the code APRILBOX.
Follow: Follow Boxtera on , , and .
Win: One winner will receive a subscription box of your own! Contest ends 5/12.

Thank you to Boxtera for sponsoring this post and giveaway.