Jak & Peppar has quickly surpassed other "favorites" of mine to be one of my all time favorite brands of children's clothing. I just love all of their clothes and adorable accessories for little girls. One of the greatest things about their clothes is that my children seem to love them as much as I do. That means that they are always happy to model the great clothes that we get sent for reviews. In fact my daughter announced to me when these clothes arrived that she just loved "getting to wear cute new clothes." Yes, she chose to describe these adorable spring pieces as cute and I could not agree with her more.
We recently were lucky enough to get a few of the newest pieces for spring.
6 Tips to Find Perfect Spring Pieces for Your Daughter
Find Styles That Are Stylish and Appropriate
One of the things that I love most about Jak & Peppar clothes is that they are really perfect for little girls. They are modest but still really cute and stylish. I also love that they feature the Bohochic style that I too represent in my own clothing choices. The is a great choice for my daughter and one that I really love.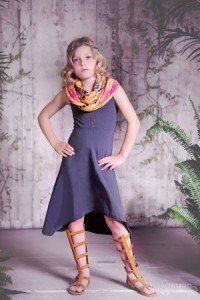 Consider Your Daughter's Style Favorites
One of the things that Althea really loves is scarves. She wears scarves all of the time. So when I saw that we received the ($36) I knew that she would be over the moon excited to try it out. I will admit that she has been a little upset with me lately because I have not yet allowed her to wear this one.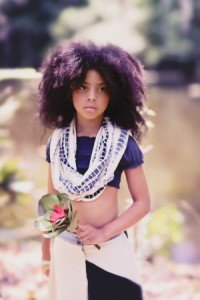 Let Her Mix and Match on Her Own
I set out the five pieces that we had received from Jak & Peppar's spring collection for Althea to check out. She was able to them mix and match them on her own to create outfits that she loved. One of her top picks that she is really excited to wear as soon as it is warm enough is the Sun and Moon Dress with the Jak Infinity Scarf. Here she is showing of this adorable combination.

Look for Clothes That Fit How They Should
I struggle a lot when I am shopping for Althea to find pants that fit right. When I saw the adorable , I crossed my fingers in hopes that they would actually fit her. She is really long legged and skinny so sometimes it really is much more of a challenge I would have ever imagined there could be in finding a little girl pants.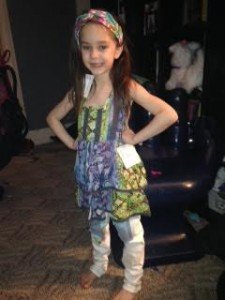 Choose Looks That Look Like They Are For Children
While I agree that little kids look cute when they are dressed in clothes that look like miniature versions of adult clothes, sometimes they look even cuter in clothes that look like children's clothes. Just because something looks like it was made for a child does not have to man that it is not cute or has a character on it. I really love the ($48-52) because it is fun and whimsical while still looking adorable and coming through with the Bohochic style that I personally love so much.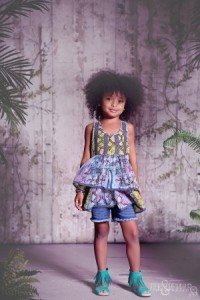 Another thing that I love about this tank is that it is great for layering. Althea has already worn this outfit to school with an oatmeal colored long sleeve shirt underneath the tank. She was just too excited for me to not let her wear it.
Stay Away From Perfectly Matched Accessories
I love the Gertrude Head Wrap ($22-24) for a number of reasons. In the above outfit, I love that it coordinates with her outfit but is not a perfect match. I find that this is fun and that it shows off a lot more personal style than you would have seen with something that was a perfect match.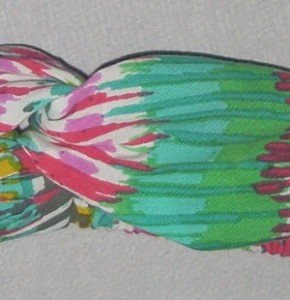 Finding the perfect spring pieces to liven up your daughter's wardrobe with Jak & Peppar is fun and a great way to really help her create her own unique personal style.