We are so lucky to be able to feature some of the adorable Matilda Jane Clothing collection for girls on our blog today!
I am so glad that Matilda Jane Clothing has such creative staff to pull outfits to send out for review because I probably never would have put this combination of the Sweetheart Ruffled Leggings, Cloudy Puffer Tee, and Love Bug Knot Top together on my own, but it is so cute on my little peanut!

Matilda Jane Clothing introduces a new line twice yearly and that the release is not all at once, but spread out over a few months to keep things fresh. They make sure to change up the colors of popular styles and they limit the number of clothes made in each collection to make each release special and distinctive. The details in the clothing are always amazing with Matilda Jane Clothing! Check out the lace and embellishments on this adorable Love Bug Knot Top in the picture below. I love the mix and match of the patterns, fabrics, and colors.

As always the quality just can't be beat with Matilda Jane! These are clothes that my daughters get tons of use from and then we are able to pass them down to the next in line with minimal wear and in excellent condition. With Matilda Jane Clothing you do get what you pay for with the quality and style.
If you are new to Matilda Jane Clothing I have to let you in on a secret…this is the best time of year to shop because your local Trunk Keeper will be having sample sales right around now. Although the sizes are limited this is the time to scoop up Matilda Jane Clothing for an amazing deal of 50% off! Plus, the corporate website is having its last big sale of the season too! (details below)

Connect:

You can connect with Matilda Jane Clothing on and .
Buy:

You can only purchase Matilda Jane Clothing through a Trunk Keeper (that is a fancy word for a MJC independent representative). If you don't have a local Trunk Keeper just and they will make sure to have a local Trunk Keeper get in touch with you!
Win:

One lucky Your Golden Ticket Blog fan will win a $50 Gift Certificate from Matilda Jane Clothing! Enter below to win.
Good Luck!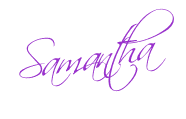 Thank you to Matilda Jane Clothing for sending items review and for sponsoring this awesome giveaway. All opinions are my own and 100% honest!