All of my babies have LOVED their pacifiers. What I do not love is the occasion "pacifier mark" which appears around their little mouth if they have been sucking on the pacifier too long or too hard.

But guess what! There is a solution to this problem! Difrax pacifiers are an innovative design of pacifiers based out of Europe. Difrax pacifiers are uniquely designed and engineered to allow for more air circulation when used so babies do not get that dreaded sucking ring in the shape of the pacifier around their mouth.
Take a look as the design of the plastic of the Binky. Not only is the patter super cute, but the shape is almost like a butterfly, covering less of your baby's face. Also, there are 2 air hole strategically placed on the bottom of the Binky to allow for that continuous air flow. There are 2 types of Difrax pacifiers, the classic and the orthodontic model. I reviewed the orthodontic model which I really liked because it helps stimulate mouth, tongue and palate growth. The nipple portion is round on the top (where it rests against the palate) and flat on the bottom (where it rests on the tongue).

My baby is 4 months old and has always used one main brand of pacifier. When she tried the Difrax pacifier to my surprised she latched right on. The nipple on the pacifier is a soft, plyable sylacon. She loves her new pacifiers and I LOVE that there are no longer any binky lines on her little face, no matter

how long or hard she sucks on the Binky. One thing I wish the pacifier had was the semi-circle ring that you can easily hang on to or attach to a Binky holder. That would be the only thing I would change. However, Drifrax does offer pacifiers with the ring available for purchase online or at local retailers.
Overall a great new innovative product for preemies and newborns up to 18+ months of age. Try one out for your baby and see the amazing difference!
FOLLOW:

You can follow Difrax online on , , or Pinterest
BUY:

Difrax pacifiers can be purchased online or at your local retailers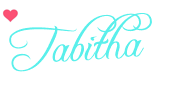 Special thank you to Difrax for the products to be reviewed. All of my opinions are 100% my own and completely honest.