Disclaimer: The product(s) in this review was provided to me free of cost for the purpose of conducting this review. All opinions expressed in this review are my own are not influenced by monetary compensation.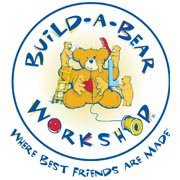 I have been a fan of for years! As a parent it is an even more unforgettable experience when I get to take my children into our Build-A-Bear Workshop and seeing them experience the magic of creating their very own Build-A-Bear. When I had my daughter, my mother came in town and we took my son out to get something special. We went through the steps and he made his special Build-A-Bear. It was such an extraordinary experience to see him go through all the steps to get his bear just right.
Build-A-Bear Workshop is such an enchanted and exciting place. Have you seen all of the exciting things going on at Build-A-Bear Workshop this holiday season? Build-A-Bear is brightening up the season with classics from Rudolph the Red-Nosed Reindeer and Frosty the Snowman. Build-A-Bear even has its' own version of the classic, "Twas the Night Before Christmas." This new twist on a classic tale sells for $3.99 and is titled, "Twas the Fun Before Christmas."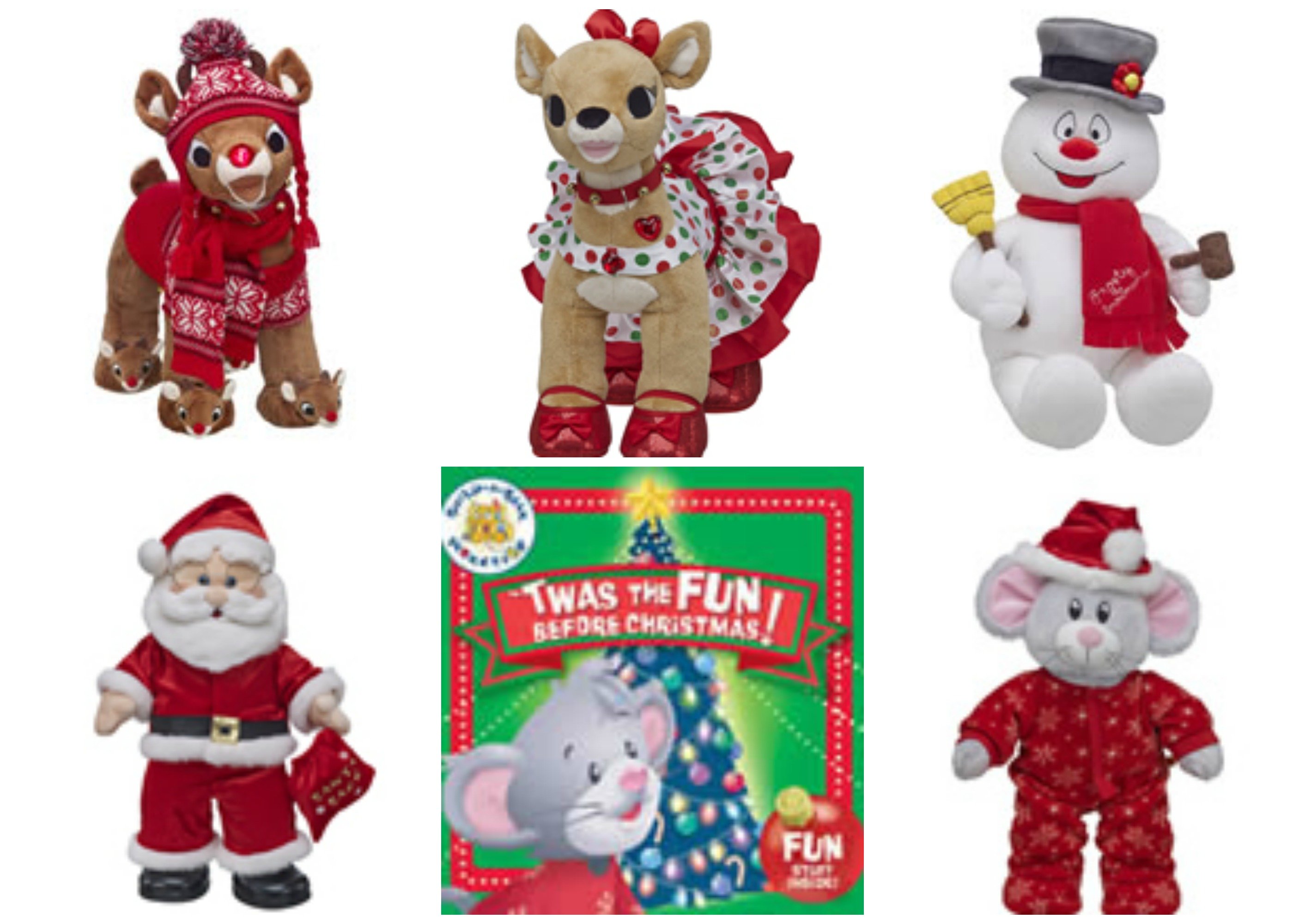 Build-A-Bear also has several winter-themed furry friends like Pinky the Penguin, Pengy the Penguin, Snowy Sparkles Bunny and Winter White Polar Bear that range in price from $18-$20. They also have a fun collection of festive friends that are also fun and festive for this time of year that range in price from $15-$20.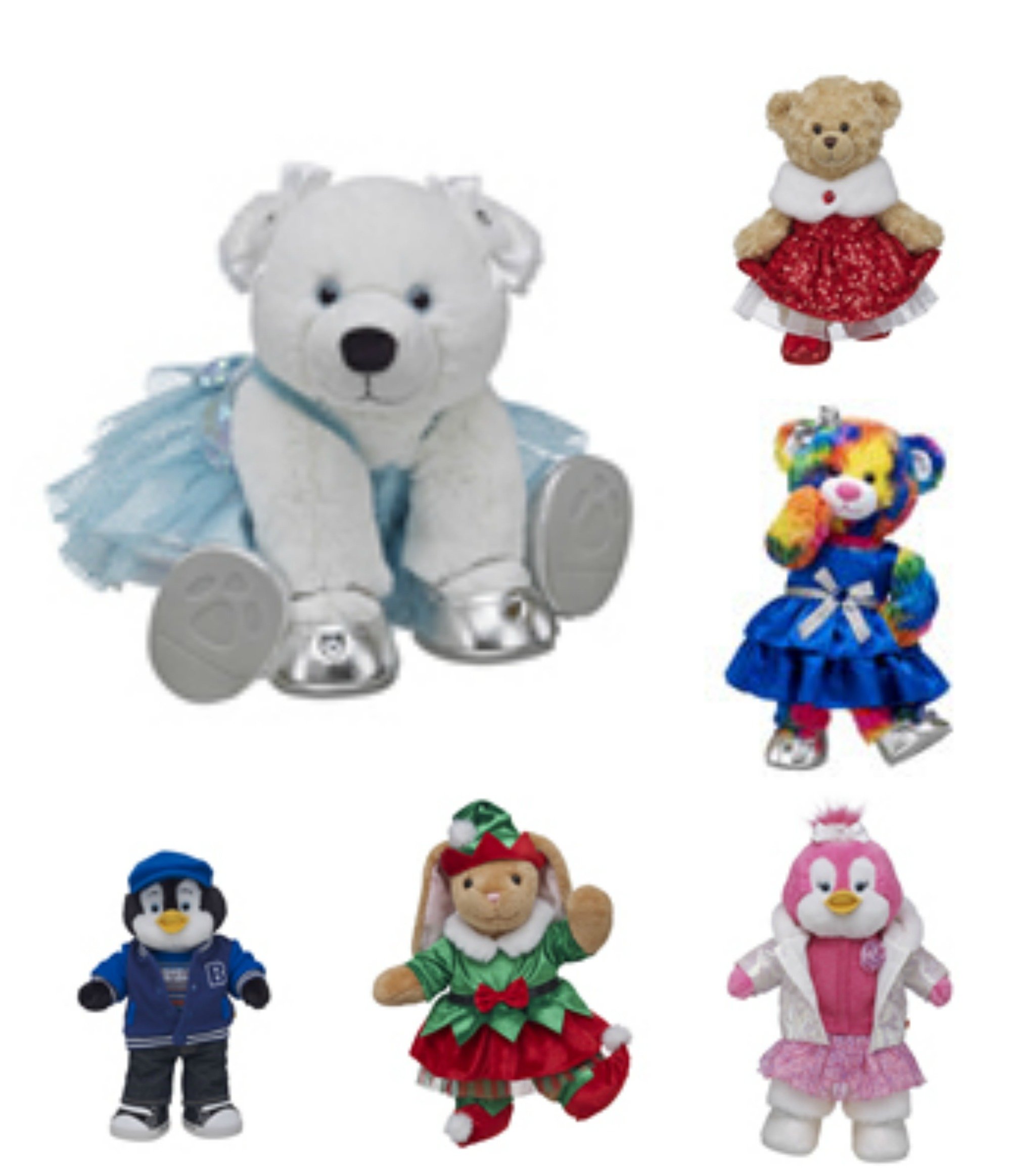 Along with holiday themed friends Build-A-Bear has many other exciting additions to their line up including My Little Pony friends ($25), Girl Scouts Thin Mints Bear ($15), Superhero bears including Batman, Superman, Thor and many more ($15 each), Hello Kitty ($23) and many, many more! The prices on all of the bears are for the bear only. Each outfit and accessory is sold separately.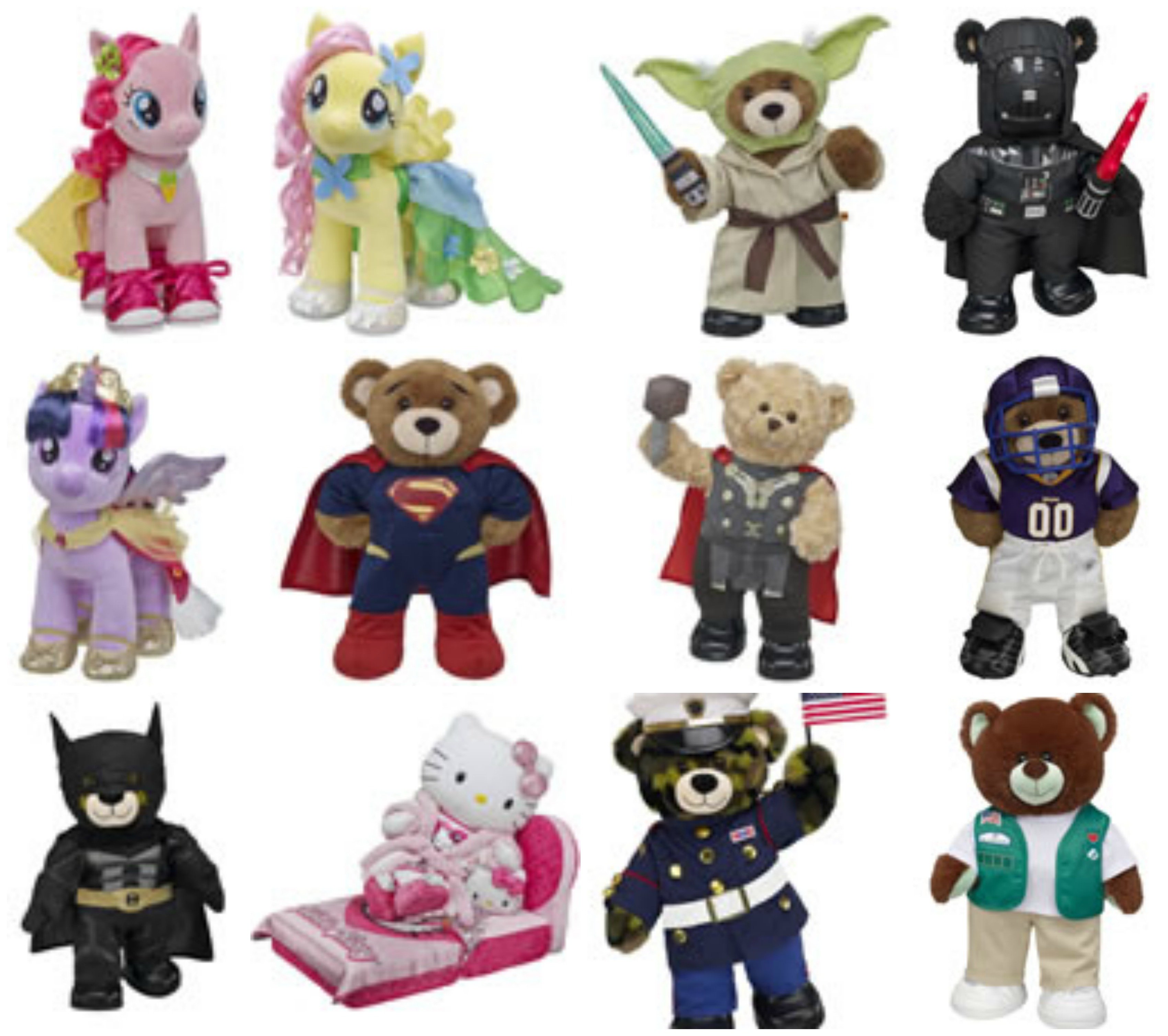 From November 15th through December 12 a new collection of Build-A-Bear mini stuffed animals will be featured in the McDonald's Happy Meal. Guests who purchase a happy meal during the limited time will receive a coupon for $10 off $30 at Build-A-Bear in addition to their mini stuffed animal. Also, if you visit a Build-A-Bear Workshop with your mini stuffed animal you will receive a free mini t-shirt for your new friend.

We were excited to review who is one of the Disney Princess Bears. My daughter loves everything girly and is crazy about stuffed animals so this gorgeous bear is the perfect fit for my little princess! I love the attention to detail in the crown, wig and dress. The crowning jewel of this adorable bear is her perfect pair of high heels! My daughter's face lit up when she saw this fabulous bear. She liked it better once we took the wig off but I am sure that when she gets older she will have fun with it. I love that Build-A-Bear has so many different outfits available that give you the ability to change up your bear with a simple change of clothes. It makes it easy to have your bear change with your child's interests.
Build-A-Bear is giving back this holiday season. They are going to be offering a selection of furry friends that each give back to important causes. $1 will be donated to the designated causes for each cause animal that is purchased through the Build-A-Bear Workshop Bear Hugs Foundation. Build-A-Bear will also be participating in a Toys For Tots drive at stores nationwide December 6
th
through the 8
th
.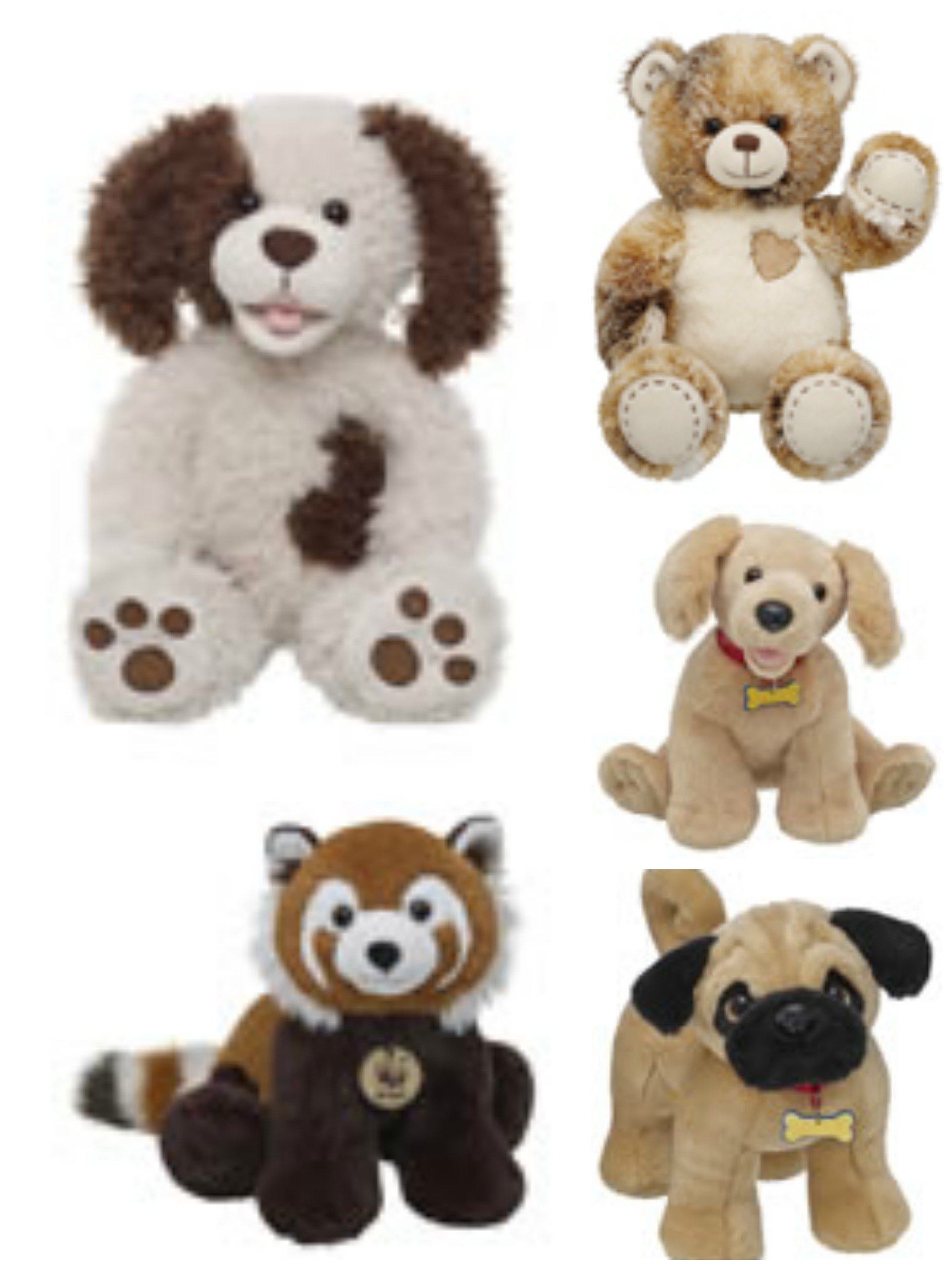 Build-A-Bear is also offering several of their adorable Smallfrys in limited edition holiday styles that would be perfect for stocking stuffers. The Smallfrys sell for $10 each and their outfits can be purchased for $7 each. Build-A-Bear Workshop is a wonderful place to find the perfect gift for the people on your list this holiday season!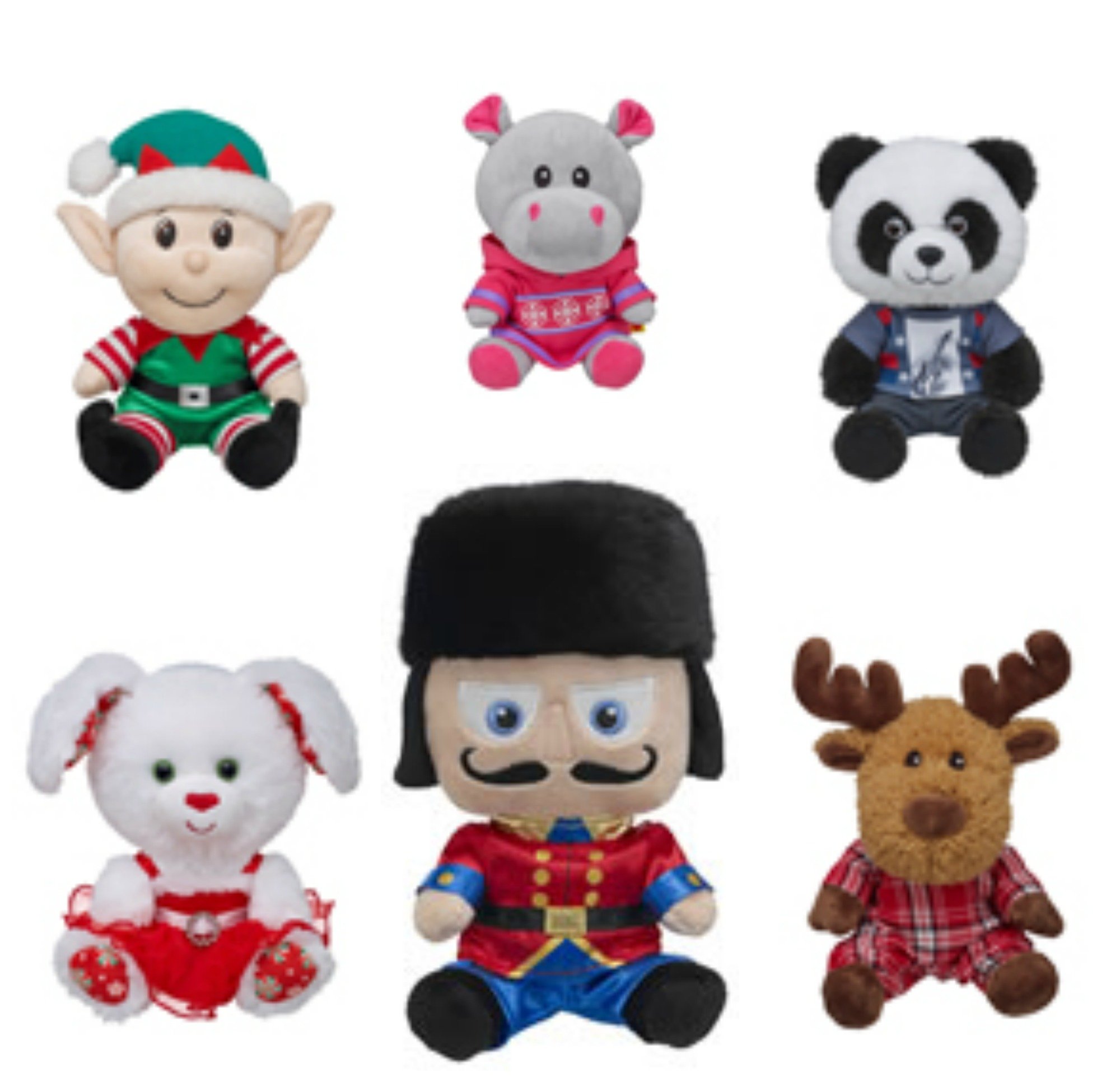 CONNECT:

You can connect with Build-A-Bear on , , and .
BUY:

You can purchase products from a Build-A-Bear workshop near you or directly from their .
WIN:

One lucky YGTB reader will win a $25 Bear Buck$ Gift Card to Build-A-Bear Workshop. Enter below for your chance to win!



Good luck! Thank you for entering our giveaways!

Special thanks to Build-A-Bear Workshop for the products to review and for sponsoring this great giveaway!
All of my opinions are my own and are 100% honest.