I cannot think about my childhood or the holidays without thinking of . I am a third generation chocoholic and without questions See's is my favorite. If you haven't heard of See's let me give you a quick See's-a-cation. In 1921 Charles See came to Los Angeles from Canada to try his hand at the confection business. He used his mother's image and recipes to help him create the quality, family oriented company. They even modeled their black and white storefronts after Mary Sees's kitchen.
See's dedication to quality ingredients and service has resulted in over 200 shops throughout the West. I love the fact that Charles See's motto, "Quality Without Compromise" continues to guide the company today. These candies look delicious but they taste even better!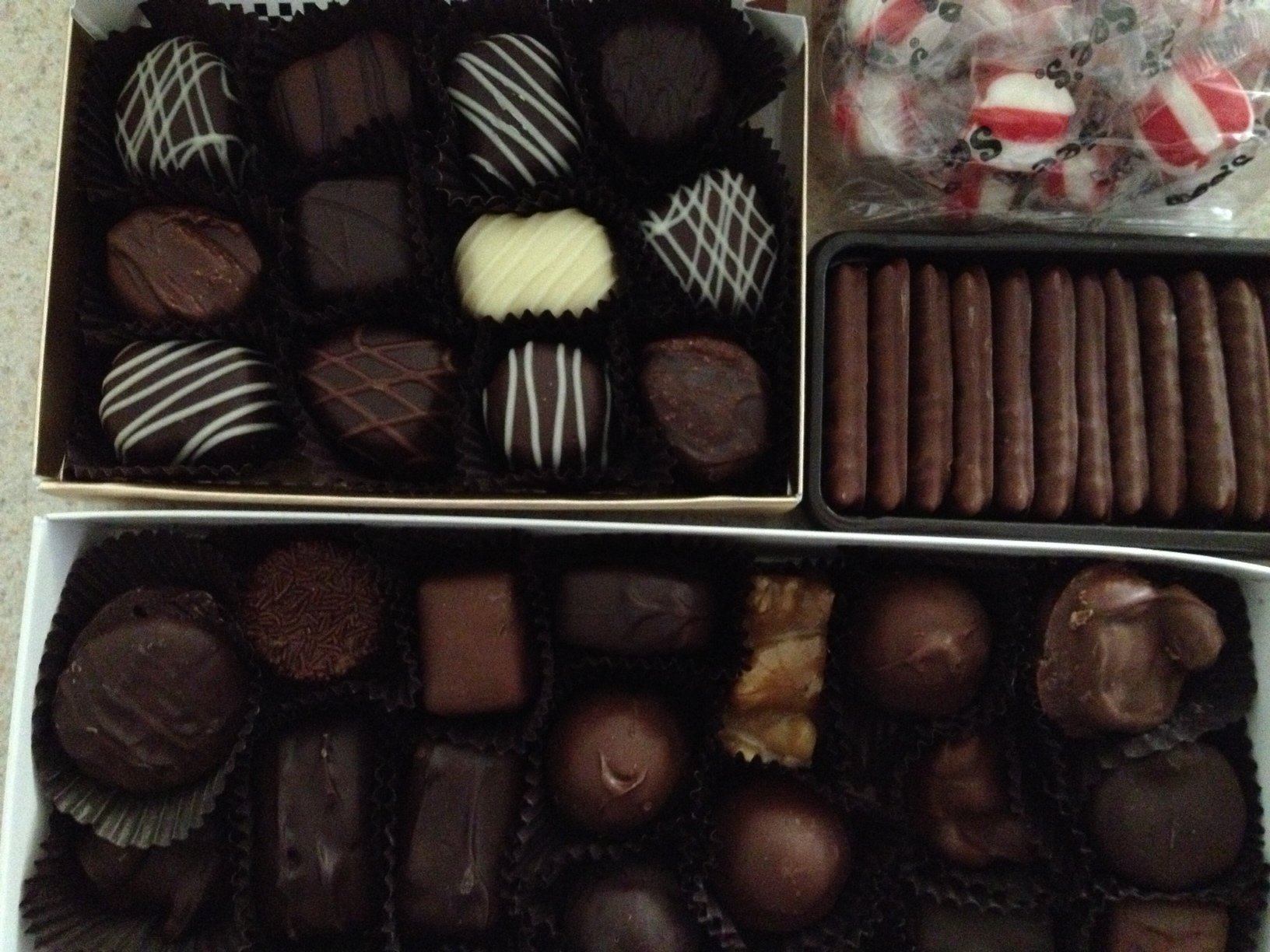 My dad takes his See's seriously. He constantly has a stack of 1lb See's Gift Cards in his nightstand drawer and has always given them out to clients and friends on special occasions. I remember the excitement I felt when we would enter our local See's after a great report card or in preparation for the holidays with my 1lb gift certificate in hand. Even as a child I was impressed with the fabulous customer service that is evident the moment you walk in the door. They great you warmly and even offer you a free sample. I love that they do this because it gives you a chance to try a treat that you may not have tried before.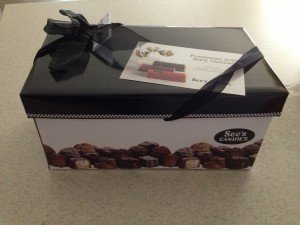 If you do not live in the West, don't worry! You can enjoy See's Candies anywhere! On their website you can purchase gifts and even create your own custom mix. This is my favorite option. I love that you can fill your box with your favorite candies. My favorites are Raspberry Cream, Milk Bordeaux and the Dark Molasses Chip. My husband loves the Scotchmallow and Caramel Patties. Not all of their pieces are available online but they do still have a wonderful selection available.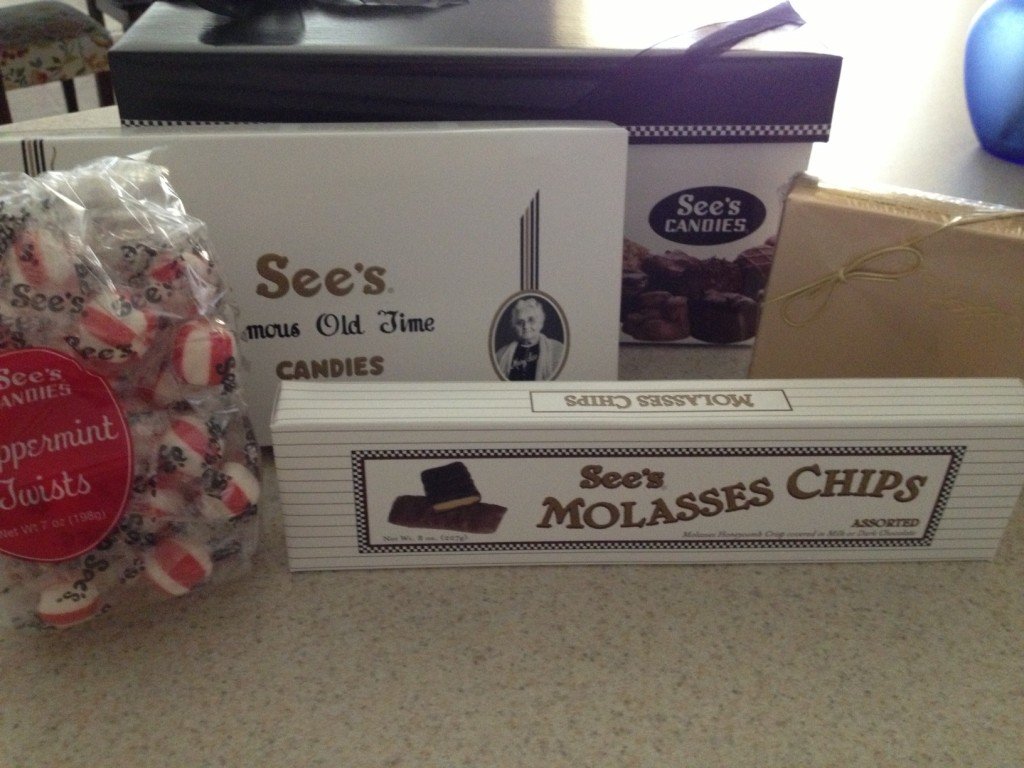 See's Candies has a fabulous assortment of gifts including a wide variety of candies for holidays and special occasions. Recently we had the opportunity to review their . The Classic Gift Pack includes more than two pounds of See's candies including their best selling 1 lb box of Assorted Chocolates, 8 oz. box of their delectable Truffles, 6 oz. of their crunchy Molasses Chips and a 7 oz. bag of their light-as-air Peppermint Twists. All of this comes delivered to your door in a gorgeous See's gift box. I love that many of their Gift Packs (including the Classic Gift Pack), include shipping and warm weather packaging.

My package arrived on a day where the weather outside was over 100 degrees and it sat on the porch for at least and hour. The package was so well insulated that it was still cold inside! As always the quality was fabulous. Nothing beats See's! It is delicious, quality chocolates and candies. If you are thinking about giving a wonderful treat to your friends, co-workers or family (near and far) this holiday season be sure to check out their website! See's also offers great options for as well.
FOLLOW:

You can connect with See's on and .
BUY:

You can purchase See's at a store or directly from their .
WIN:

One lucky YGTB reader will win a $25 gift card to See's. Enter Below for you chance to win!



Good luck! Thank you for entering our giveaways!

Special thanks to See's for the Gift Set to review and for sponsoring this great giveaway!
All of my opinions are my own and are 100% honest.